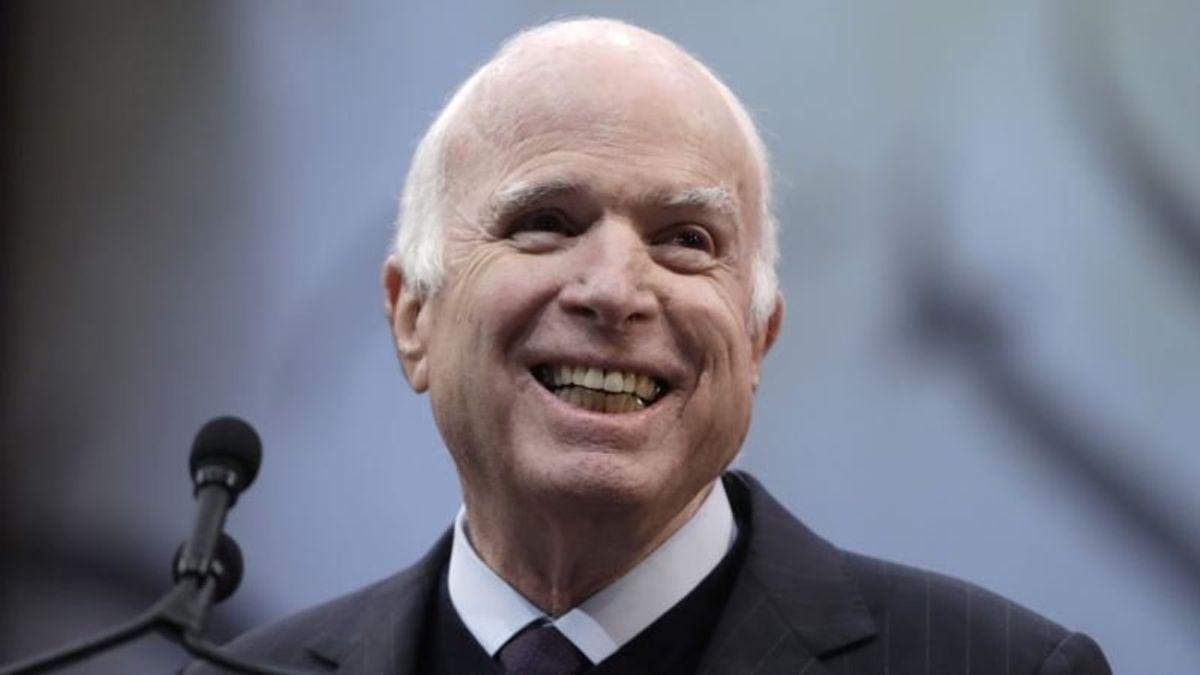 McCain Remembered in South Asia
McCain Remembered in South Asia
Among those remembering the life of U.S. Senator John McCain are leaders and politicians from South Asia and Iraq, where the late senator forged bonds over decades of diplomacy.
"We offer our condolences to the family and friends of Senator John McCain who was a great friend of AFG (Afghanistan). Senator McCain served his country honorably in uniform and his service in the Senate is truly exemplary," wrote Afghan President Asharf Ghani on Twitter. McCain advocated for more troops and resources for Afghanistan in its fight against militants.
Afghanistan's Chief Executive Officer Abdullah Abdullah also expressed condolences on McCain's death on his Twitter page.
Condolence messages also poured in from neighboring Pakistan, a country McCain visited several times.
Pakistan's Foreign Minister Shah Mahmood Qureshi said the thoughts and prayers of the people of Pakistan are with the family and friends of Senator McCain. "As Chairman of the Armed Services Committee, Senator McCain always stood for strong Pakistan-US relations and a cooperative approach for promoting peace and building stability in the region."
He will be greatly missed in Pakistan, Qureshi added. Pakistan's Chief of Army Staff General Qamar Javed Bajwa also conveyed his condolences to McCain's family.
In Bangaldesh, from where McCain adopted his daughter Bridget in 1993, the country's foreign minister said he was deeply saddened by McCain's passing and called the senator a great friend of Bangladesh "Late Senator McCain, who was a real American hero and a tall leader in the public service of the nation was always a strong voice for global humanity, which was reflected in his many commendable works in the Senate including in recent times his firm stand against the atrocities on the Rohingyas in Myanmar, and for holding the perpetrators accountable," said Bangladesh's Foreign Minister Abul Hassan Mohmood Ali.
In Iraq, the prime minister of the Kurdistan Regional Government called McCain's passing a "a tremendous loss for the people of Kurdistan."
"He was a true friend and a staunch advocate of the rights of the Kurdistan people. He did his best, at every opportunity, to defend and protect the basic rights of the people of Kurdistan," said Prime Minister Nechirvan Barzani.