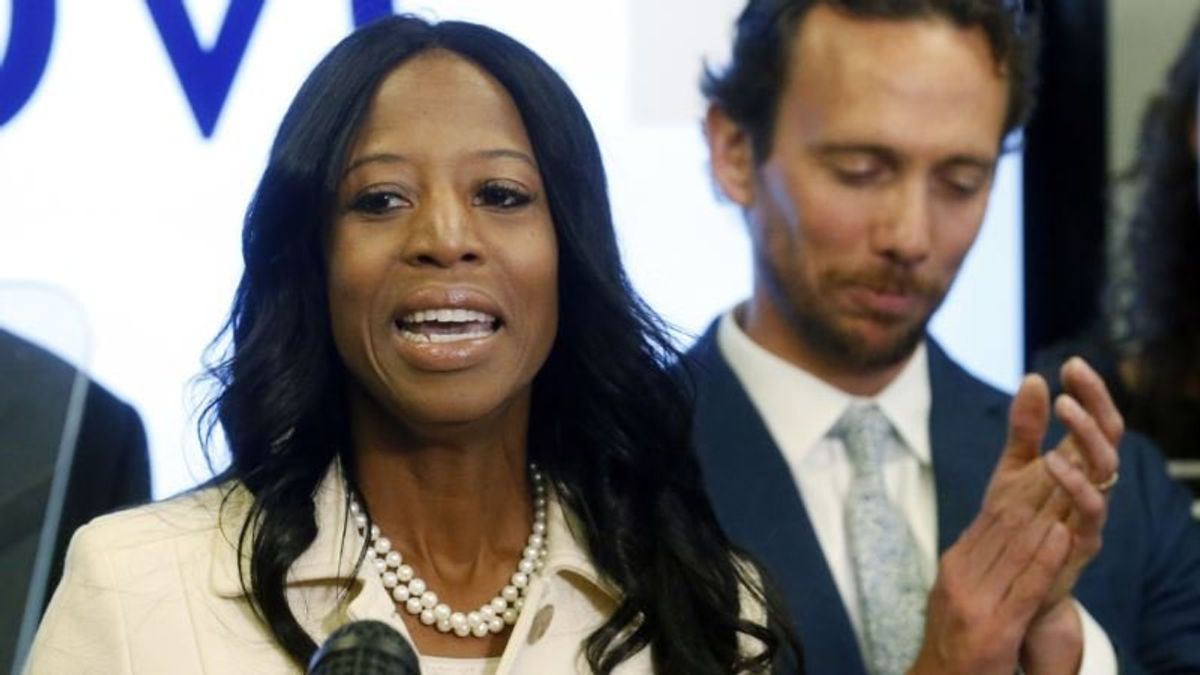 Lone Black Republican US Congresswoman Slams Trump After Defeat
November 26, 2018, 7:55 PM
Lone Black Republican US Congresswoman Slams Trump After Defeat
U.S. Representative Mia Love, the only black Republican woman in Congress, lashed out on Monday at President Donald Trump and her party, saying in her concession speech that they had failed to fully embrace minority voters.
Love, a conservative from Utah, narrowly lost her bid for a third term to Salt Lake County Mayor Ben McAdams, a Democrat, according to the final vote tally from the Nov. 6 elections.
Weeks before the race was called, Trump criticized Love at a news conference for not supporting him enough.
"The president's behavior toward me made me wonder, what did he have to gain by saying such a thing about a fellow Republican?" Love told supporters in Utah on Monday. "This gave me a vision of his world as it is. No real relationships, just convenient transactions."
Democrats gained at least 37 seats in the House of Representatives in congressional elections, more than enough to wrest control from the Republican majority. The results of some close races are still being calculated.
Republicans retained a slim hold on the Senate.
On Monday, Love, whose parents immigrated to the United States from Haiti in the 1970s, accused the Republican Party of keeping minority voters at a distance and driving people who might otherwise support conservative policies into the arms of Democrats.
"Because Republicans never take minority communities into their homes, as citizens into their homes and into their hearts, they stay with Democrats," she said, noting that Democrats had just elected new black and female representatives to Congress.
The White House did not immediately respond to a request for comment. Christiana Purves, a spokeswoman for the Republican National Committee, said: "Candidates who lost in safe Republican districts lost because they couldn't connect with voters."
Trump won Love's district by nearly 7 percentage points in 2016.
The day after his party lost its lock on Congress, Trump used a White House news conference to call out several Republicans who failed to hold on to their House seats.
"Mia Love gave me no love," he said. "And she lost. Too bad."
Love, 42, reaffirmed her commitment to conservative principles and did not rule out another run for office.
"I'm not going away," she said. "But now I am unleashed. I am untethered and I am unshackled and I can say exactly what is on my mind."