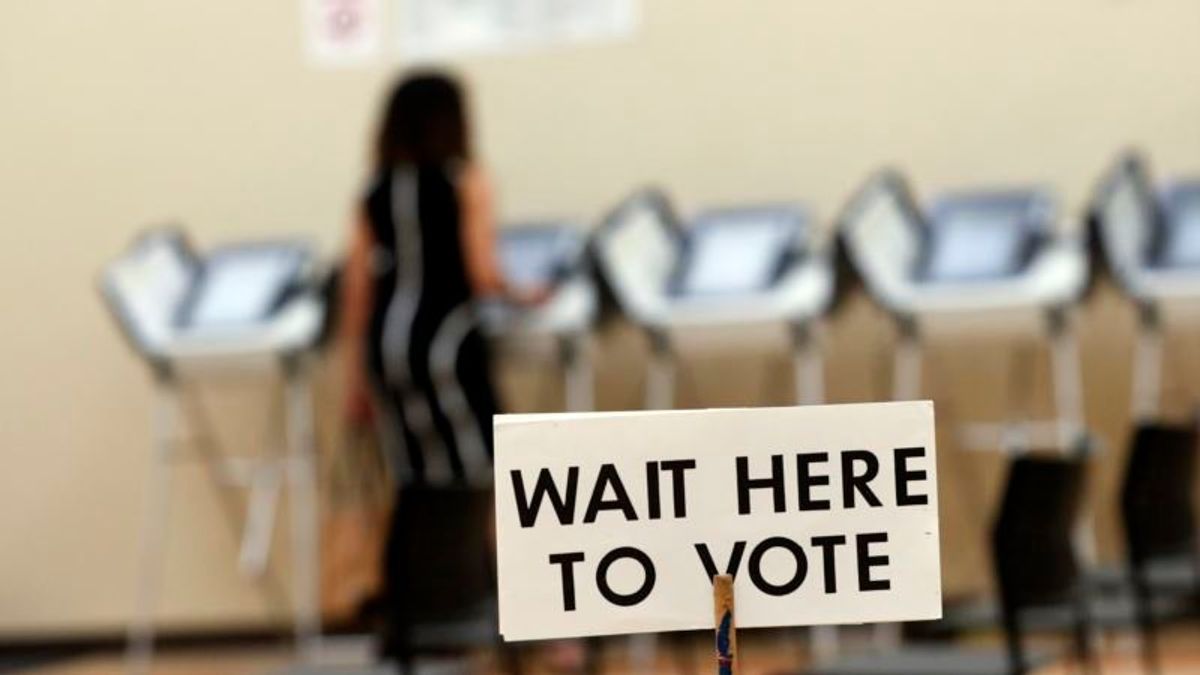 Lack of Paper Trail a Concern Amid Fears of US Election Hacking
Lack of Paper Trail a Concern Amid Fears of US Election Hacking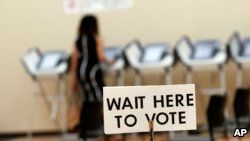 ATLANTA —
As the midterm congressional primaries heat up amid fears of Russian hacking, roughly 1 in 5 Americans will be casting ballots on machines that do not produce a paper record of votes.
That worries voting and cybersecurity experts, who say lack of a hard copy makes it difficult to double-check results for signs of manipulation.
"In the current system, after the election, if people worry it has been hacked, the best officials can do is say, 'Trust us,' " said Alex Halderman, a voting machine expert who is director of the University of Michigan's Center for Computer Security and Society.
Georgia, which holds its primary on Tuesday, and four other states — Delaware, Louisiana, New Jersey and South Carolina — exclusively use touchscreen machines that provide no paper records allowing voters to confirm their choices.
Such machines are also used in more than 300 counties in eight other states — Arkansas, Indiana, Kansas, Kentucky, Mississippi, Pennsylvania, Tennessee and Texas — according to Verified Voting, a nonprofit group focused on ensuring the accuracy of elections.
In all, about 20 percent of registered voters nationwide use machines that produce no paper records.
Confident about accuracy
Many election officials in states and counties that rely on those machines say they support upgrading them but also contend they are accurate. In many jurisdictions, the multimillion-dollar cost is a hurdle.
The focus comes as states gear up for the first nationwide elections since Russian hackers targeted 21 states ahead of the 2016 presidential contest. U.S. intelligence agencies have said that there is no evidence any vote tallies were manipulated but that Russians and others are intent on interfering in American elections again.
Last week, the Senate Intelligence Committee issued a report that recommended replacing machines that don't produce paper records of votes cast.
Some states already have taken that step or are doing so.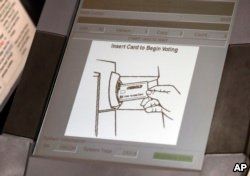 Virginia last year banned paperless touchscreen machines two months before the state's gubernatorial election. This year, Kentucky ordered that all new machines produce paper trails.
Not enough money
Congress has allocated $380 million to help states with election security upgrades, but that is just a small fraction of what would be needed to replace all paperless machines.
Louisiana is soliciting bids to replace the state's nearly 10,000 such machines ahead of the 2020 election, though all the money has yet to be allocated. Funding also is an issue in Pennsylvania, where Democratic Governor Tom Wolf has ordered that counties planning to replace their electronic voting systems buy machines that leave paper trails.
"It's important because everybody needs to have confidence in the voting process," Wolf said. "And given what is alleged to have happened in 2016, I think there's some concern that maybe people aren't as confident as they should be."
The rest of the country uses either paper ballots that are filled out by hand and then read by optical scanners, or touchscreen machines that print out ballots so voters can verify their selections before inserting them into other machines to record their votes.
Since 2016, 46 Texas counties have upgraded their electronic machines, according to the secretary of state's office. Of those, only 11 went to systems with paper trails.
San Jacinto County, north of Houston, is among those that continued with a paperless system when it bought new touchscreen machines. County election administrator Vicki Shelly said that voters have not raised concerns and that she is confident in the new equipment.
"There's a lot of checks and balances," she said.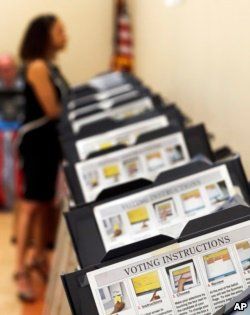 In Georgia, the cost to switch to paper-based machines in the state's 159 counties ranges from $25 million to more than $100 million, depending on the technology adopted. The state is eligible to receive a little over $10 million from Washington.
Steps taken
Georgia Secretary of State Brian Kemp has said extensive security measures and cyberdefense upgrades make the state's current system reliable. Those measures include outside security monitoring, regular checks for system vulnerabilities and a backup of voter data that is stored in a secure location.
Amanda Strudwick, 43, a nurse from Decatur, said she has to take Georgia election officials at their word.
"If somebody wants to screw it up, they can do it," she said at an early voting center in metro Atlanta. "That does not mean opting out of voting. Too many people have fought throughout history for my right to vote."
Concerns about Georgia's voting machines have been prominent in the race for the state's next election chief, with both Democratic and Republican candidates saying the equipment should be replaced.
GOP candidate Josh McKoon released a campaign video showing him taking a baseball bat to a voting machine. During a recent debate, he said close elections such as the 2017 Atlanta mayor's race require a recount that involves paper records, not just running the tallies on the voting machines a second time.
"Having the paper ballot that can be read and verified for the voter is essential," he said.