Real America's Voice to air Keeping the American Dream Alive, hosted by Terrance Bates, on Thursday, February 2 at 4pm ET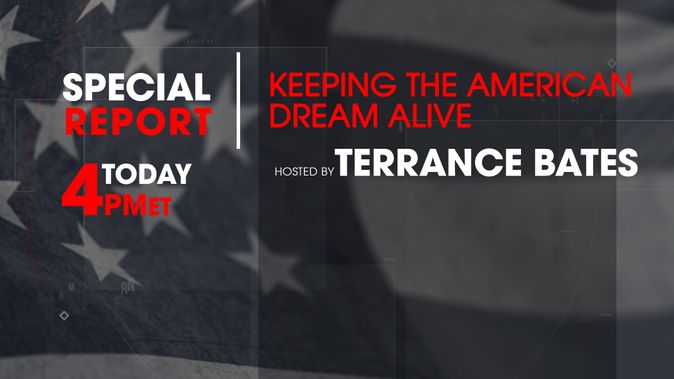 FATE OF THE AMERICAN DREAM SUBJECT OF MAJOR TV SPECIAL AIRING TODAY AS AMERICANS CONTINUE TO STRUGGLE WITH RISING COSTS OF LIVING
RAV will feature an IAF special that shares the voices of Real Americans, discussing why the American dream seems to becoming harder to obtain thanks to rising costs of food, housing, and other basic necessities. What's driving up the costs? And what can be done to keep America as the land of opportunity.
"One of the things that struck me while talking to our panelists is that the stereotypical American Dream, which once included a house and two kids, is changing," said Bates. "These stories — and how so many of our fellow Americans are going about realizing their personal American Dream — are truly inspiring and eye opening, and we can't wait to share them with our viewers."
The Keeping the American Dream Alive TV special will feature interviews with:

John Solomon, investigative reporter,

Just the News

Megan Brock, parental rights advocate

DaQuawn Bruce, Executive Director, Concerned Communities for America

Plus, regular Americans sharing their perspective and experiences
WATCH LIVE IN THE PLAYER BELOW
SIGN UP TO RECEIVE EXCLUSIVE UPDATES FROM IAF
Click the buttons below to contact your Reps and Senators with your thoughts on Keeping The American Dream Alive.