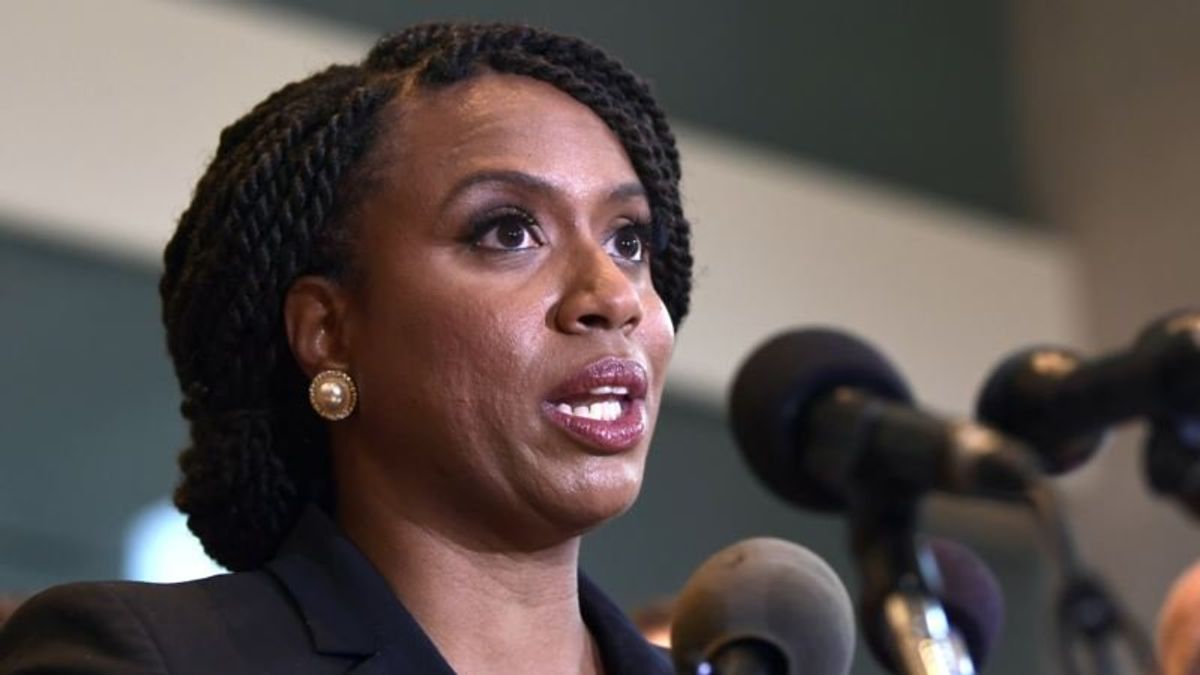 Incoming House Members Prep for Dos and Don'ts on The Hill
November 13, 2018, 11:43 AM
Incoming House Members Prep for Dos and Don'ts on The Hill
WASHINGTON —
Don't hire someone you can't fire, like the son of a campaign donor or the child of the mayor. No matter what you may have said during the campaign about changing Congress, hire enough Hill veterans to make the office run smoothly. And make sure the person answering the phone sounds like folks from back home.
That's only some of the advice headed for the historic class of House freshmen of both major political parties streaming into Washington this week for orientation on the nuts and bolts underpinning a job like none other.
Under tight security, new members and their staffs pulled up in front of a hotel near the Capitol on Tuesday. A bank of cameras and a table marked "luggage drop-off" awaited their arrivals in the morning chill.
"I'm just trying to figure out what's going on," said Rep.-elect Tim Burchett, Republican-Tennessee, a former member of the state legislature. "I figure that we're the small fish in a very big pond right now."
They are a younger generation of lawmakers — including a record number of women — arriving flush with victory and optimism. The Democrats are ready to take on President Donald Trump in the biggest and most diverse class of new lawmakers since Watergate.
"I hope that we are ushering in a new era," one of the class stars, Massachusetts Rep.-elect Ayanna Pressley, said Monday.
They are psyched — if not exactly unified. Even among the new Democrats, there's an uncomfortable vote looming on whether Rep. Nancy Pelosi, former speaker of the House, should lead them. Rep.-elect Mikie Sherrill, Democrat-New Jersey, on Monday became the latest House Democrat newcomer to say she won't vote for Pelosi because she wants "new leadership." Pelosi has said she expects to become speaker again.
Pressley and several of her classmates made their Washington debut on Monday in a packed news conference whose setting suggested as much about the new majority's intentions as the agenda they described. Gathered in the atrium of the AFL-CIO down the street from the White House, they appeared as the newest members of the ascendant House Progressive Caucus, dedicated to universal health care and new climate policy. The incoming majority, including a gain of at least 32 seats, will be fighting a Republican-led
Senate and a president with a history of tweeting trouble for people who displease him.
And the newly elected Republicans are on the same side as Trump, at least in theory.
But for both parties of newcomers, those big questions are for later. The first votes on Pelosi, for example, won't unfold until after Thanksgiving. And the new Congress, the 116th session, doesn't convene until Jan. 3.
Now, for many newcomers, it's a scramble to stand up offices in the warren of Capitol Hill and back home in House districts that each represent more than 700,000 people. Every office has a budget. And every freshman who doesn't already have a home in pricey Washington will have to figure out how to rent an apartment, or maybe just keep a rollaway bed in the office, on a $174,000 salary.
"We focus on getting them to appreciate that there are certain activities that they have to do in the next 90 days," said Bradford Fitch, president and CEO of the nonprofit, nonpartisan Congressional Management Foundation, which is among those briefing new members.
The new crop of lawmakers includes a lot of firsts.
For the first time, two Native American women are headed to the House, in addition to two Muslim congresswomen-elect. Massachusetts and Connecticut also will send black women to Congress as firsts for their states.
But not every freshman is new to Washington.
Rep.-elect Donna Shalala of Florida was health and human services secretary to president Bill Clinton.
Former NFL linebacker Colin Allred of Texas is a civil rights lawyer who worked in president Barack Obama's housing department. Andy Kim, a New Jersey Democrat, is an Obama administration alumnus who served as a civilian adviser in Iraq.
Whatever their background, every newly elected member is heading for a job as one of 435 colleagues in Washington juggling what can sometimes be a seven-day-a-week job of votes, constituent requests and committee meetings. All the while, those who intend to return are already thinking about — and soon will be fundraising for — their 2020 re-election campaigns.
But first things first, Fitch said. At the progressive caucus briefing for new members on Monday, he handed out a 300-page book, "Setting Course: A Congressional Management Guide," updated for the incoming Congress. It sets out everything from hiring a core staff in November and December to the culture of Congress.
Chapter One talks about Dos and Don'ts of these first days. Do learn to delegate, for example. Don't "skip the House/Senate orientations and party organizational activities."
And don't "try to do everything."
During this period, "they don't have to come up with a solution to the Middle East crisis," Fitch said.