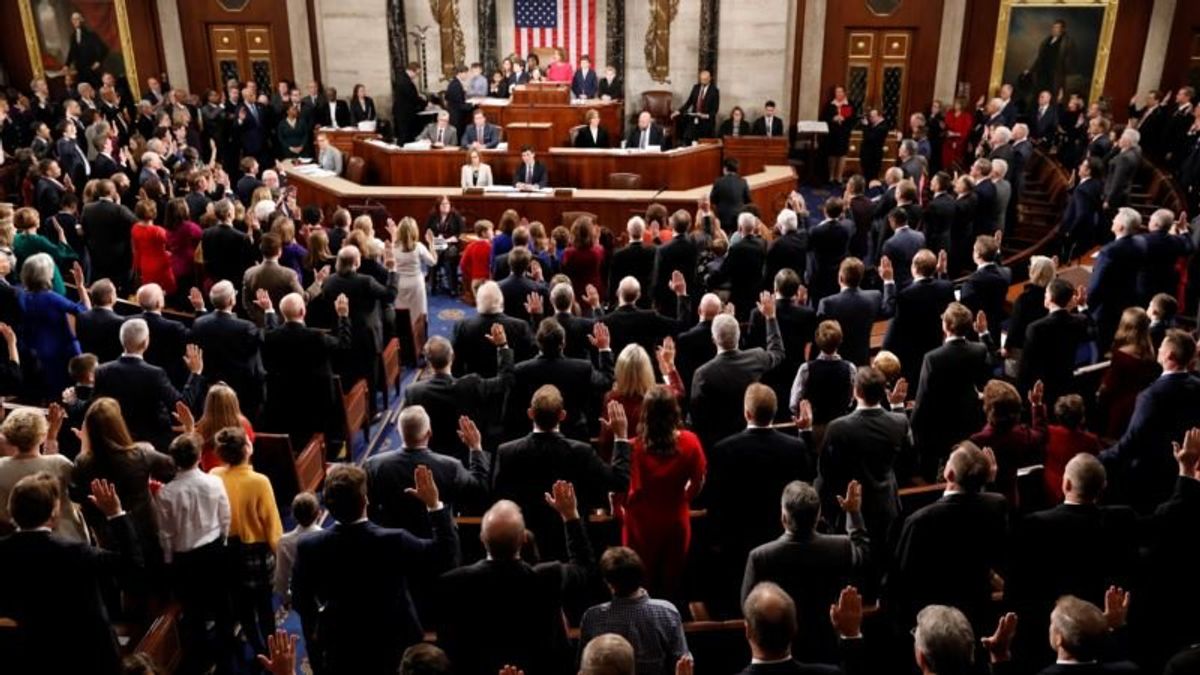 House Votes to Fund Government, Not Border Wall
House Votes to Fund Government, Not Border Wall
WASHINGTON —
On their first day in the majority, House Democrats on Thursday night passed a plan to re-open the government without funding President Donald Trump's promised border wall.
The largely party-line votes came after Trump made a surprise appearance at the White House briefing room pledging to keep up the fight for his signature campaign promise.
House Speaker Nancy Pelosi said Trump and Senate Republicans should "take yes for an answer" and pass a bill, without funds for the wall, that the Senate approved on a voice vote last month. There is no indication the Senate will take up the bill.
"We're not doing a wall. Does anyone have any doubt that we're not doing a wall?" Pelosi told reporters at a news conference Thursday night.
Pelosi, who was elected speaker earlier Thursday, also took a shot a Trump, calling his proposal "a wall between reality and his constituents."
Trump strode into the White House briefing room Thursday, the 13th day of the partial government shutdown, and declared that "without a wall you cannot have border security." He then left without taking questions from reporters.
The appearance came hours after the new Congress convened, with Democrats taking majority control of the House and returning Pelosi to the speakership after eight years of GOP control. Democrats expected to quickly pass legislation to re-open the government without funding the wall, but it is going nowhere in the Senate, where Republicans want Trump's endorsement before voting on a funding package.
Trump is demanding billions of dollars to build his wall along the U.S. border with Mexico, which the Democrats have refused.
Polls show a majority of Americans oppose the border wall, although Republicans strongly support it.