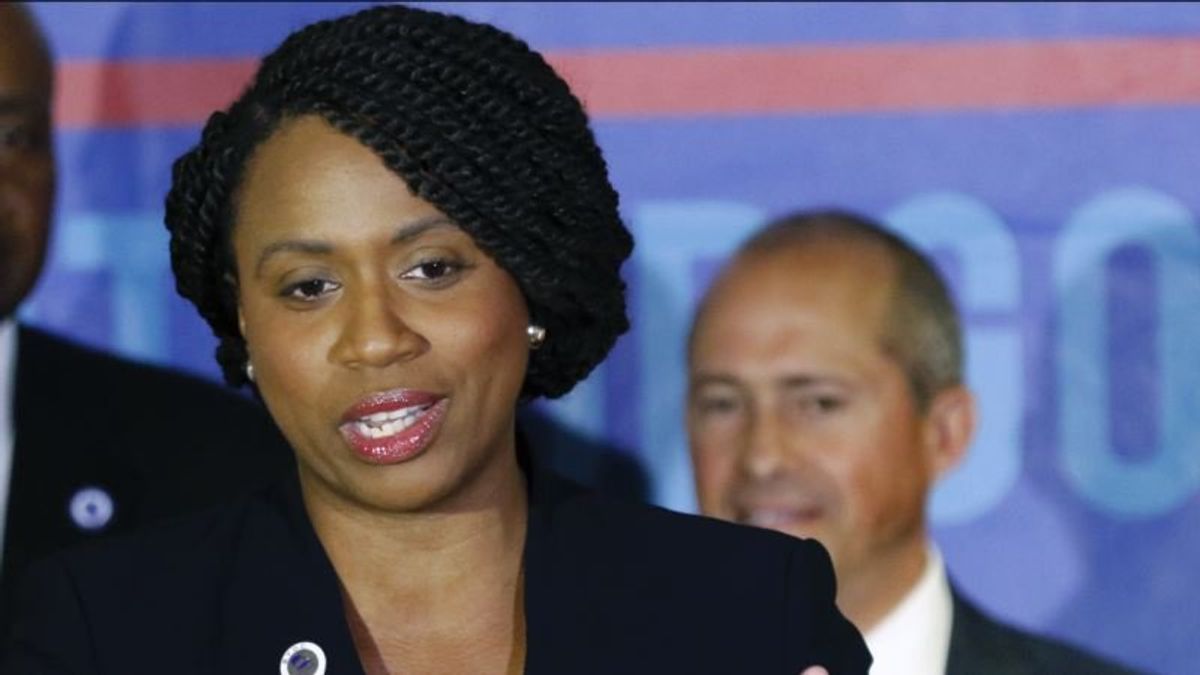 Historic Surge in Women Running in US Midterms 
Historic Surge in Women Running in US Midterms
Ayanna Pressley's victory Tuesday over 10-term House member Michael Capuano in Massachusetts' 7th District Democratic primary virtually assured that for the first time, an African-American woman will represent her state in Congress.
Pressley's performance against Capuano was reminiscent of Democratic Socialist Alexandria Ocasio-Cortez's New York primary win in June over veteran House member Joseph Crowley, as progressive insurgents seek to challenge the Democratic establishment.
Pressley, a member of the Boston City Council, and Ocasio-Cortez, a Hispanic community organizer, are likely to draw at most nominal opposition in the November general election.
The two women are part of a historic surge in women entering politics and running for office, in the wake of President Donald Trump's 2016 victory over Democrat Hillary Clinton. A record number of women have won primary elections for the House of Representatives this year, according to The New York Times.
The Times reports that 200 female nominees are now headed into the general election campaign, the largest number in history.
More than three-quarters of the female primary winners are Democrats. In the current makeup of the House, less than 20 percent of the 435 seats are held by women.