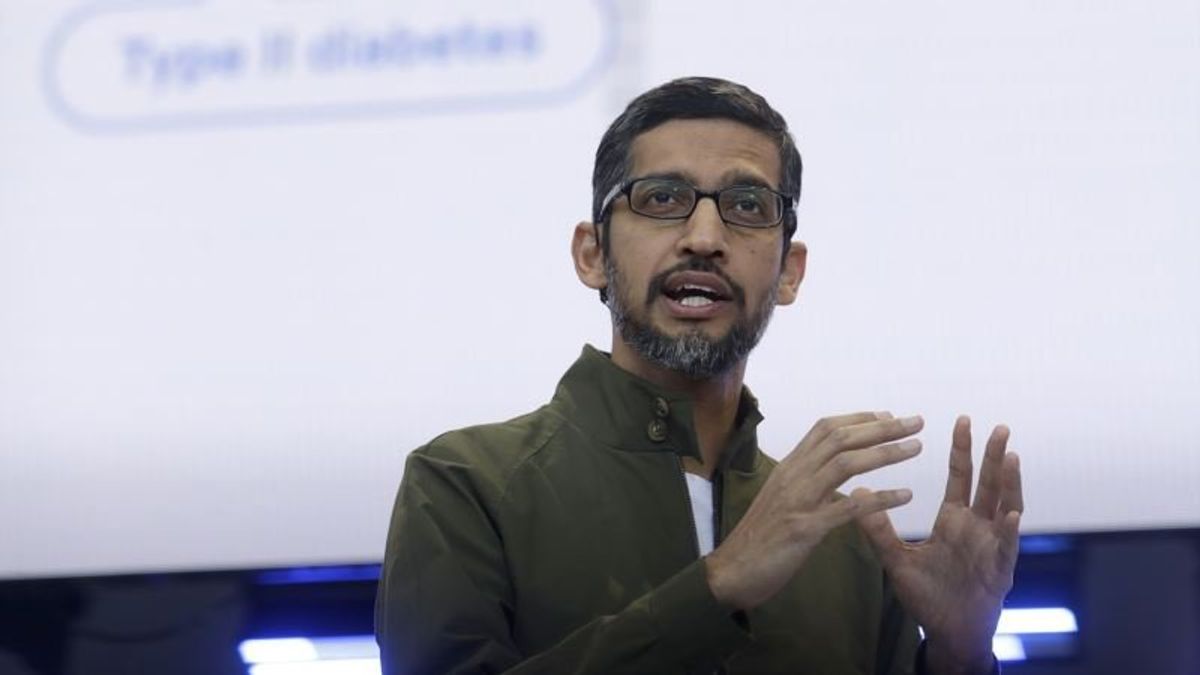 Google CEO to Testify Before US House on Bias Accusations
Google CEO to Testify Before US House on Bias Accusations
Google Chief Executive Sundar Pichai has agreed to testify before the U.S. House Judiciary Committee later this year over Republican concerns that the company is biased against conservatives, a senior Republican said Friday.
Republicans want to question Google, the search engine of Alphabet Inc, about whether its search algorithms are influenced by human bias. They also want to probe it on issues such as privacy, classification of news and opinion, and dealing with countries with human rights violations.
Pichai met with senior Republicans on Friday to discuss their concerns, House Majority Leader Kevin McCarthy said.
McCarthy told reporters after the meeting that it was "very productive" and "frank."
"I think we've really shown that there is bias, which is human nature, but you have to have transparency and fairness," McCarthy said. "As big tech's business grows, we have not had enough transparency and that has led to an erosion of trust and, perhaps worse, harm to consumers."
Alphabet Inc's Google unit has repeatedly denied accusations of bias against conservatives. Pichai left the meeting without comment.
Pichai wrote in an internal email last week that suggestions that Google would interfere in search results for political reasons were "absolutely false. We do not bias our products to favor any political agenda."
The CEO had been scheduled to be in Asia this week but canceled the trip to be in Washington.
The hearing will take place after the midterm congressional elections in November, McCarthy said.
Google came under fire from members of both parties earlier this month for refusing to send a top executive to a Senate Intelligence Committee hearing that included Facebook Inc and Twitter Inc executives.
Republicans have also raised concerns about Google's dominance. Earlier this week, the Justice Department met with state attorneys general to focus on the need to protect consumer privacy when big technology companies amass vast troves of data, but came to no immediate conclusions.
Asked if Republicans will push to break up Google, McCarthy said: "I don't see that." He said the hearing will look at privacy, bias issues, China and other matters.
Pichai is also meeting with Democratic lawmakers and is due to meet with White House economic adviser Larry Kudlow on Friday, a White House official said Thursday.