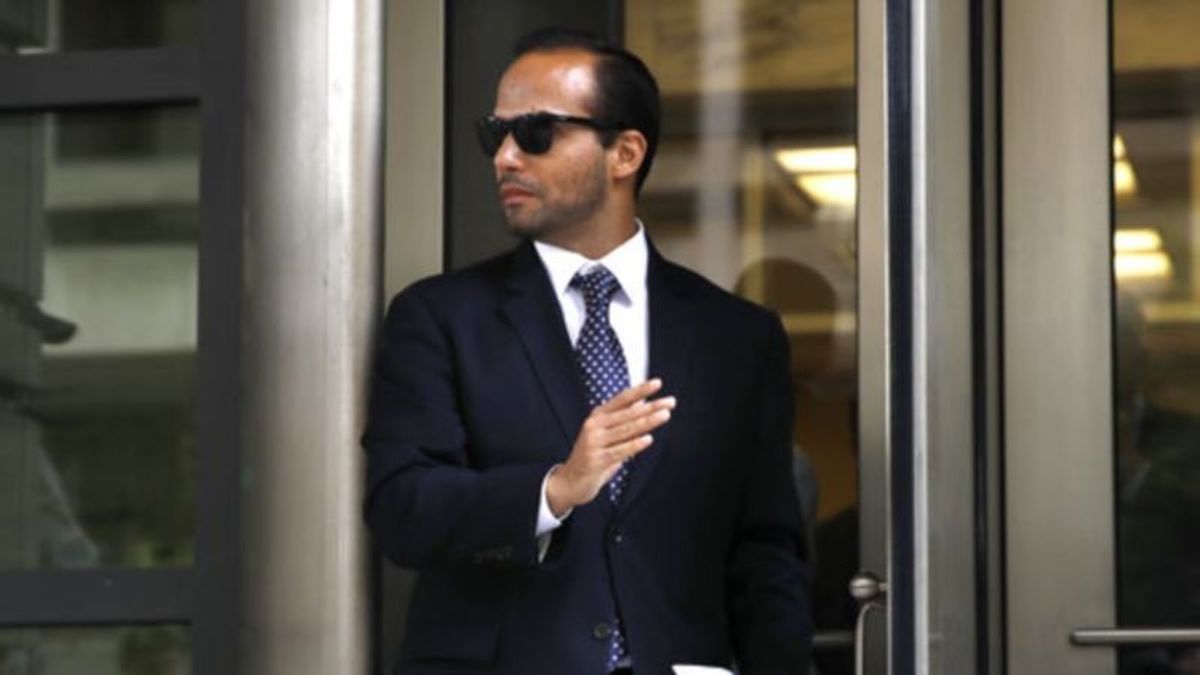 Former Trump Aide Ordered to Start Serving 14-day Jail Term
November 25, 2018, 1:04 PM
Former Trump Aide Ordered to Start Serving 14-day Jail Term
WASHINGTON —
A one-time foreign affairs adviser to President Donald Trump has been ordered to start serving a 14-day jail term on Monday for lying to investigators about his role in Russia's interference in the 2016 U.S. election.
George Papadopoulos had sought to delay his brief sentence while awaiting for an appellate court ruling in a separate case challenging the constitutionality of the appointment of special counsel Robert Mueller, whose ongoing investigation of Trump campaign aides' links to Russia ensnared Papadopoulos.
U.S. District Judge Randolph Moss on Sunday rejected the bid by Papadopoulos to remain free and delay his jail term, noting that when he pleaded guilty to lying to investigators he had waived his right to appeal his plea agreement. Moss had also fined Papadopoulos $9,500 and ordered him to perform 200 hours of community service.
Moss also noted that two other judges had already upheld the constitutionality of Mueller's appointment and said there was only a "remote" chance that the new challenge would end with a "contrary conclusion."
The 31-year-old Papadopoulos is a relatively minor figure in the 18-month Mueller investigation. He pled guilty to lying to investigators in January 2017 about the extent of his contacts with people who had connections with Russia and the timing of the contacts.
In discussing the names of his advisers during the 2016 campaign, Trump once described Papadopoulos as "an excellent guy." In March 2016, Trump posted a picture on Instagram of his foreign affairs advisory council, with Papadopoulos sitting at the then-candidate's table for the meeting.
But when news of Papadopoulos's guilty plea surfaced, Trump said on Twitter, "Few people knew the young, low-level volunteer named George, who has already proven to be a liar."
Another Trump campaign aide disparaged Papadopoulos as a volunteer "coffee boy."
But that assessment drew a rebuke from Papadopoulos's then fiancee and now wife who said he was "constantly in touch with high-level officials in the campaign."
Moreover, she said, he did not know how to make coffee.
Trump, who often has dismissed Mueller's probe as a "witch hunt," last week submitted written answers to the prosecutor's questions about the 2016 campaign, but it is not clear whether Mueller will seek to further question the president.
Besides Papadopoulos, several Trump aides have been convicted or pleaded guilty to various offenses linked to the campaign or lobbying work before joining Trump's 2016 campaign.