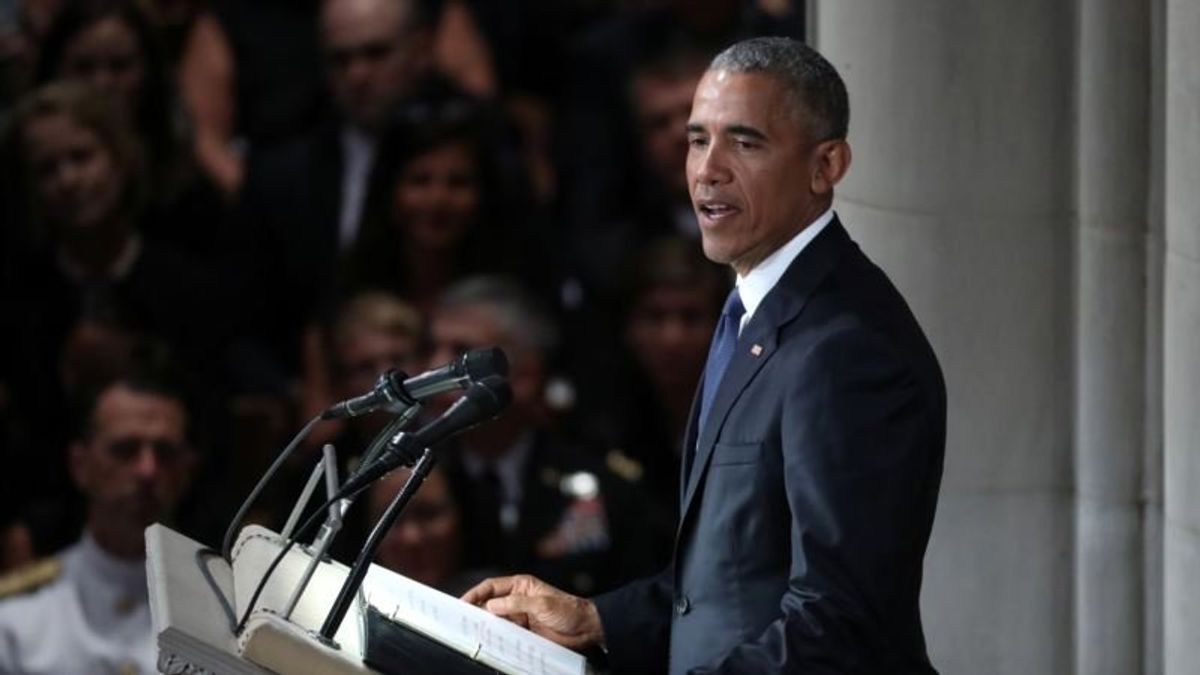 Former President Obama to Hit Campaign Trail in Illinois
Former President Obama to Hit Campaign Trail in Illinois
Former U.S. President Barack Obama returns to the campaign trail Friday when he is expected to urge Democratic voters to cast ballots in November's midterm elections to take control of Congress from Donald Trump's Republican Party.
Obama has remained mostly out of public view since he left the White House last year. But an afternoon speech he will deliver at the University of Illinois at Urbana-Champaign will be the first of several campaign events at which he will participate on behalf of Democratic candidates in the weeks ahead.
The former president also will attend a Southern California event for seven Democratic candidates for the House of Representatives in Republican-controlled districts that supported Democratic presidential nominee Hillary Clinton over Trump two years ago.
Obama will campaign in Ohio next week for Democratic gubernatorial candidate Richard Cordray, a former Obama administration official.
He will return to Illinois later this month and then appear in Pennsylvania, a key state that Democrats hope will help deliver the 23 seats needed to regain control of the House and stop the advancement of Trump's agenda.
Spokeswoman Katie Hill said Obama will emphasize during his speech in Illinois, which he represented as a U.S. Senator for nearly four years, that "this moment in our country is too perilous for Democratic voters to sit out" the midterm elections.
The Democratic and Republican parties have traditionally experienced sharp declines in voter turnout in non-presidential elections.
Obama has been reluctant to publicly denounce Trump, despite the fact Trump was a frequent critic of Obama during his eight years as president.
Obama was far less restrained last Saturday, however, during his eulogy of the late Republican Senator John McCain, when he declared, "So much of our politics, our public life, our public discourse can seem small and mean and petty, trafficking in bombast and insults and phony controversies and manufactured outrage."