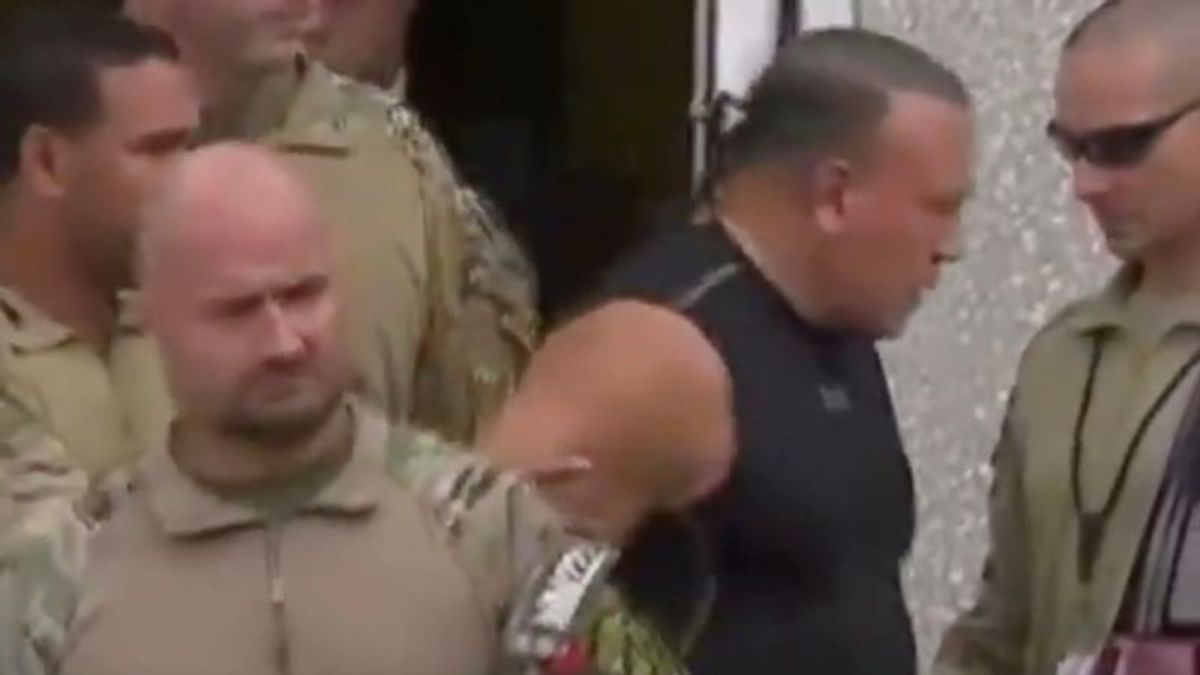 Florida Man Charged in Connection With Mailed Explosive Devices
Florida Man Charged in Connection With Mailed Explosive Devices
A Florida man with a decades-long criminal record was arrested and charged Friday with mailing at least 13 packages containing explosive devices to critics of President Donald Trump, authorities said.
Attorney General Jeff Sessions told reporters Cesar Sayoc, 56, of Aventura, Fla., was being charged with five federal crimes, including illegally mailing explosive devices and threatening government officials. He added that Sayoc faced up to 48 years in prison if found guilty.
​The crude pipe bombs were addressed in recent days to former President Barack Obama as well as other high-profile Democrats, including former Secretary of State Hillary Clinton, a former U.S. attorney general, two Democratic members of Congress and former Central Intelligence Agency Director John Brennan.
FBI Director Christopher Wray, speaking at the same news conference, said 13 IEDs were sent in the packages, and each mailing included 6 inches of PVC pipe, a small clock and potentially explosive material.
"These are not hoax devices," Wray said, noting that none of the bombs exploded. Authorities told The Associated Press the devices were not rigged to explode when the packages were opened, but they said they were not sure whether that was because the devices were poorly made or were not intended to harm.
Wray added that authorities believed other bombs might still be found.
Wray said a fingerprint found on one of the packages led investigators to Sayoc. He said possible DNA evidence was found on another package.
Sayoc was previously known to law enforcement officials and has been arrested nearly a dozen times in Florida, including a 2002 arrest for making a bomb threat. His first arrest in the state was at age 29 for larceny. Other charges against him have included grand theft, fraud and illegal possession of steroids.
Sayoc's arrest Friday in Plantation, Fla., about 30 miles north of Miami, ended a nearly weeklong stretch of terror in which at least one bomb was found each day.
Officers also hauled away Sayoc's white van — its windows plastered with pro-Trump stickers, American flags, and images of Democratic figures with red cross hairs over their faces.
His arrest came just hours after the Federal Bureau of Investigation intercepted two more suspicious packages, one addressed to Democratic Sen. Cory Booker, the other to former National Intelligence Director James Clapper. And even as Sayoc was being detained, officials with Democratic Sen. Kamala Harris of California said investigators were looking at a package sent to her office.
Clapper said Friday on CNN that he was not surprised he had been targeted and that the incidents were "serious."
President Donald Trump spoke at an event at the White House on Friday and vowed that those responsible for mailing suspicious packages would be prosecuted to the "fullest extent of the law."
"These terrorizing acts are despicable and have no place in our country," Trump told the Young Black Leadership Summit at the White House. "We must never allow political violence to take root in America."
In a tweet earlier Friday, however, he referred to the investigation as "this 'bomb' stuff," which he blamed for taking focus away from the upcoming midterm elections. He also complained that his critics were blaming him for heated political rhetoric.
The weeklong bomb scare began Monday, when the first bomb was found at the suburban New York compound of billionaire George Soros, a major contributor to Democratic candidates and causes. He has often criticized Trump.
In the following days, packages containing pipe bombs were intercepted for Clinton, Obama, and later were found addressed to former Vice President Joe Biden, former Attorney General Eric Holder and U.S. Rep. Maxine Waters.
Federal investigators searched a massive mail sorting facility in Florida late Thursday, after determining that at least one of the pipe bombs had been processed there.
All of the "suspected explosive devices" were taken to the FBI's laboratory at the U.S. Marine Corps base in Quantico, Va., said New York City Police Commissioner James O'Neill.
JOIN US ON RUMBLE LIVE NOW!