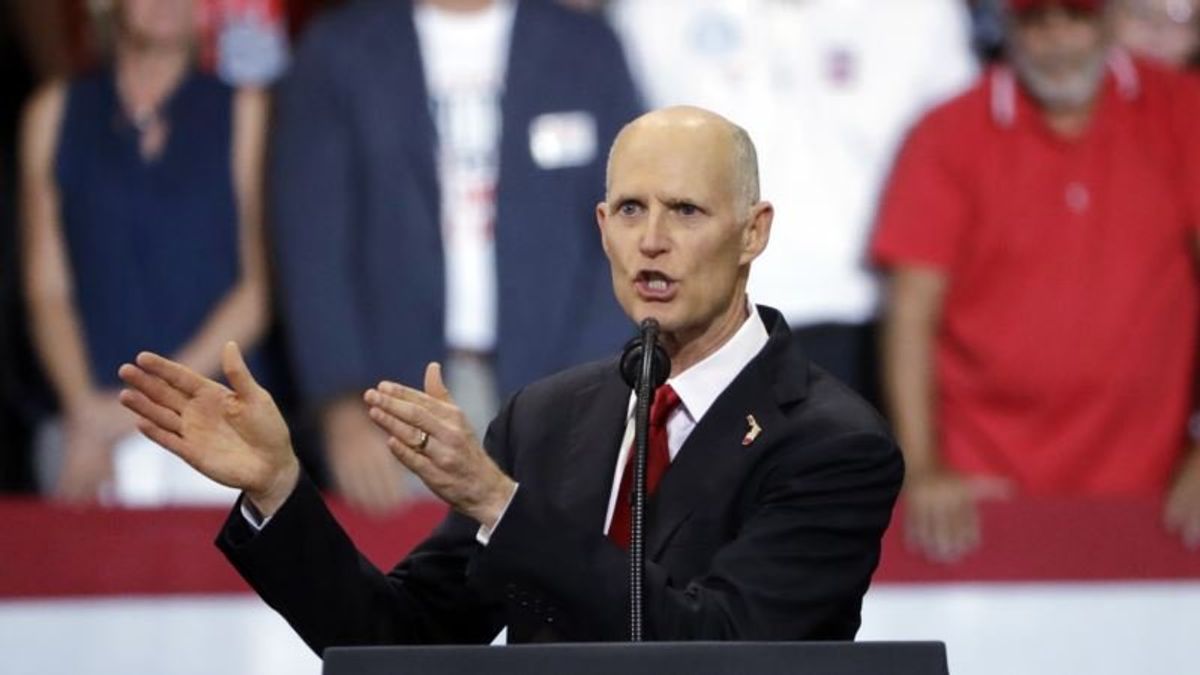 Florida Governor Scott Wins US Senate Seat Following Recount
November 18, 2018, 4:04 PM
Florida Governor Scott Wins US Senate Seat Following Recount
Florida governor Rick Scott won a U.S. Senate seat by 10,000 votes, state officials said Sunday, following a manual recount over a week after the election.
The Republican Scott, governor of Florida since 2011, was encouraged by U.S. President Donald Trump to challenge three-term incumbent Democrat Bill Nelson.
Scott's campaign says Nelson called to concede the election on Sunday.
The contentious race had Scott ahead by about 15,000 votes after the November 6 election – a lead of less than 0.25 percent.
Florida law requires a statewide machine recount when the margin of victory is less than 0.5 percent and a manual recount if the margin is less than 0.25 percent.
The fight for Nelson's seat has been particularly acrimonious, with both sides filing lawsuits. Scott, Trump and other Republicans have accused Nelson of trying to steal the election, while Nelson had alleged Scott was trying to stop officials from counting every ballot. Trump called the situation "a disgrace."
Scott had asked the Florida Department of Law Enforcement to investigate the election departments in South Florida's Democratic-leaning Broward and Palm Beach counties after his lead narrowed as ballots continued to be counted throughout the week. A state election spokeswoman said Friday, however, an investigation would not be launched because there was no evidence of fraud.
Judges ruled in favor of Scott late Friday, ordering election supervisors in the two counties to release information on the ballot-counting.