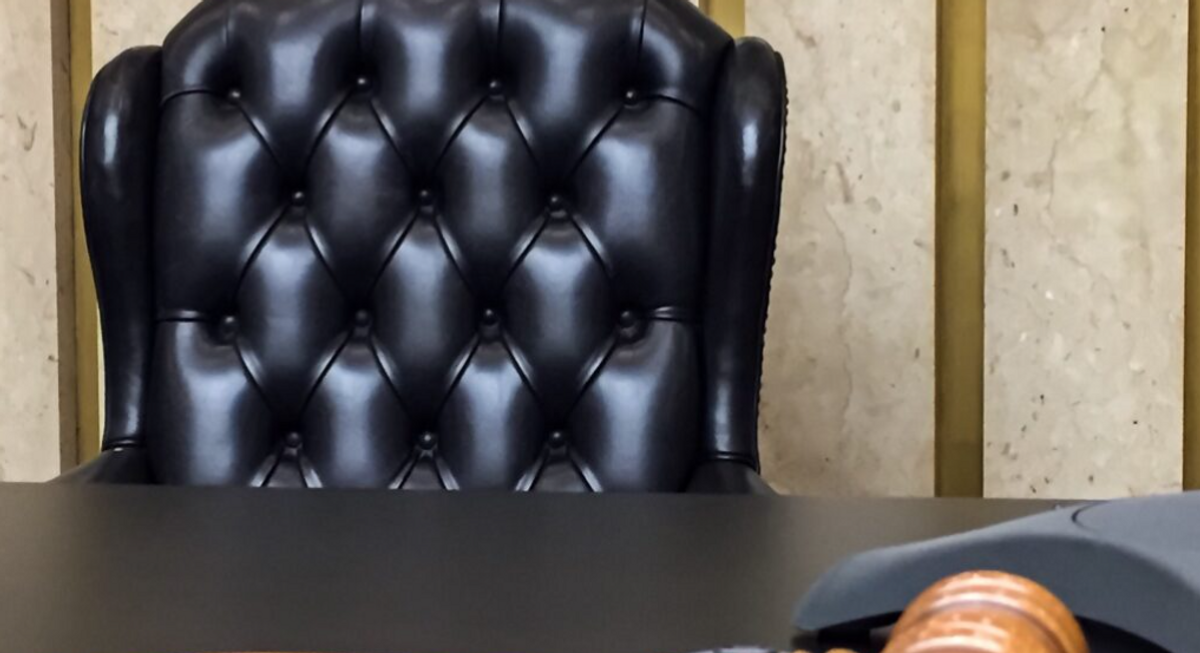 Finally, a Big Lawsuit Against Racist DEI
November 9, 2023, 6:47 PM
Have you been fired for being white? Or a guy? No problem.
Have you been fired for being white? Or a guy? No problem. That's okie dokie under DEI (Diversity, Equity, Inclusion) because reverse racism and reverse sexism are NOT actually racism and sexism according to the leftists.
Only they are.
And someone big is FINALLY getting sued for their racist DEI policies.
Steve Bradley had worked for his hometown newspaper, the Democrat and Chronicle in Rochester, NY, for about 20 years – but was laid off in May of 2020 during the pandemic.
What Bradley didn't learn until later is that he was let go because he was white. Or at least that is what he was told – which has led him to file a class action suit against the largest U.S. newspaper publisher, Gannett.
Ganett's efforts to diversify newsrooms, he charges, led to them discriminating against white workers. According to Reuters, the lawsuit includes five current and former Gannett employees who claim they were fired or passed over for promotions to make room for less-qualified women and minorities.
Gannett's DEI policy was actually announced to the world in 2020. The publisher, which owns USA Today and more than 260 local news operations, had announced their broad initiative to make their workforce as diverse as the country by 2025. They announced, "Diversity and inclusion are choices, not just words…Today, USA TODAY and our local newsrooms are publishing a census that documents the number of our journalists who are female, Black, Indigenous and people of color, putting our staffs in context of our communities' demographics…We are committing to achieving gender, racial and ethnic parity by 2025 and will report our progress annually."
They went on to say, "Gannett is committed to creating a culture where every employee feels safe, included and championed for their full identity. This week, the company announced important steps to expand our demographic data to be more inclusive by providing employees the opportunity to be heard and voluntarily self-identify as diverse in ways beyond race and ethnicity, such as identifying as LGBTQ. In addition to setting this important parity goal, we are making significant investments in our coverage of race, equality and social justice."
As usual, the journalists ARE the story in leftist-land. And they are also the ones who get to decide which stories are important and which ones get told to the public.
But the new lawsuit calls them out on their B.S. The lawsuit says, "Gannett executed their reverse race discrimination policy with a callous indifference towards civil rights laws or the welfare of the workers, and prospective workers, whose lives would be upended by it."
The Supreme Court in June struck down race-conscious college admission policies and you would think that the rest of the country would get a clue and understand that reverse racism IS racism. But leftists don't live in reality. They do what they do until they get caught. And usually, even after that, they'll keep doing it. So DEI will stay embedded in companies and colleges and everywhere else until the courts make it illegal. However, even after that, the leftists will no doubt find a "workaround" to keep it going.
BY STEVE GRUBER
Originally posted on Steve Gruber.com ➜
#####
CHECK OUT GRUBER'S WEBSITE ➜
JOIN GRUBER ON FACEBOOK ➜
FOLLOW GRUBER ON X.COM (AKA Twitter)➜
CONNECT WITH GRUBER ON TRUTH SOCIAL ➜
JOIN GRUBER ON GETTR ➜
RUMBLE WITH GRUBER ON RUMBLE ➜
LINK UP WITH GRUBER ON LINKEDIN ➜