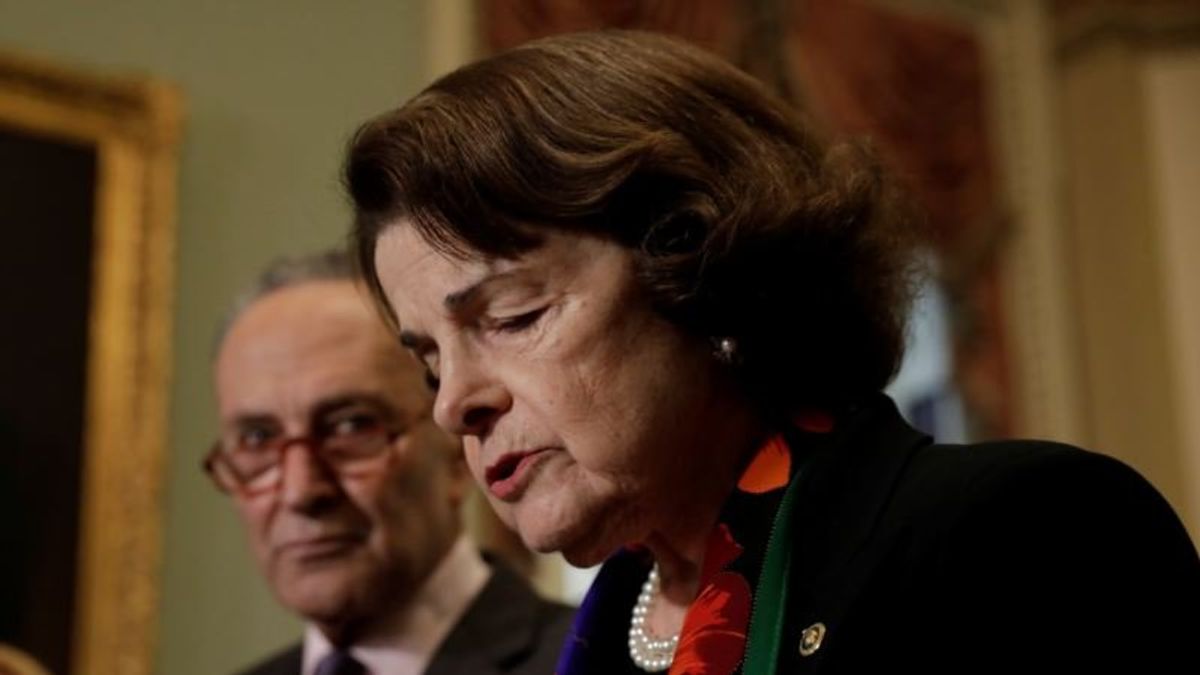 FBI Report on Kavanaugh Draws Partisan Reactions
FBI Report on Kavanaugh Draws Partisan Reactions
CAPITOL HILL —
Amid strenuous objections by Democrats, Senate Republicans on Thursday pledged to move forward with votes to confirm U.S. President Donald Trump's Supreme Court pick, Brett Kavanaugh, hours after the FBI released a report on its investigation of sexual assault allegations against the nominee.
Senators were duty-bound not to divulge details of the FBI report, a single copy of which was made available for them to read behind closed doors in a secure room of the Capitol. But numerous Republicans emerged to tell reporters they saw nothing implicating Kavanaugh in sexual misconduct.
Majority Leader Mitch McConnell of Kentucky said the FBI was unable to locate "any third parties who could attest to any of these allegations — no backup from any witnesses, including those specifically named as eyewitnesses by the people who brought the allegations in the first place."
Last week, Christine Blasey Ford told the Senate Judiciary Committee that Kavanaugh sexually assaulted her at a high school party in the early 1980s. Kavanaugh vehemently denied the charge.
Democrats did not describe what the FBI report contains, but argued it had been hampered by limitations placed on investigators by the White House in conjunction with Judiciary Committee Republicans. News reports say neither Ford nor Kavanaugh was interviewed.
"The most notable part of this report is what's not in it," the Judiciary Committee's top Democrat, Dianne Feinstein of California, said. "It looks to be a product of an incomplete investigation."
Feinstein added, "Democrats agreed that the investigation's scope should be limited. We did not agree that the White House should tie the FBI's hands."
White House spokesman Raj Shah said that after the "most comprehensive review of a Supreme Court nominee in history," the White House is "fully confident" Kavanaugh will be confirmed.
The Senate is expected to hold procedural votes on the nomination Friday, with a possible final vote on whether to confirm Kavanaugh Saturday. Last week, the Judiciary Committee advanced the nomination to the full Senate on the condition that the FBI perform a supplemental background check on the nominee.
No Democrat has come out in favor of Kavanaugh. Two critical Republicans who thus far have not committed to vote to confirm him spoke with reporters after reviewing the FBI report.
Maine Senator Susan Collins called the document "thorough," while Arizona's Jeff Flake said, "We've seen no additional corroborating information."
In a poll released Wednesday by NPR, Marist and PBS NewsHour, 47 percent of respondents said they had a negative view of Kavanaugh versus 36 percent who said they view the judge positively.Another 18 percent were unsure or had not heard of Kavanaugh.
On another question, 45 percent of respondents said they believe Ford is telling the truth about what happened when the two were in high school, while 33 percent said they believe Kavanaugh.
Republicans hold a 51-49 majority in the Senate, and with Vice President Mike Pence playing the role of tie-breaker if necessary, they would need a minimum of 50 votes to confirm Kavanaugh.
If confirmed, Kavanaugh — an appellate judge and judicial conservative — would replace retired Supreme Court Justice Anthony Kennedy. The nine-member court is currently operating with eight justices.
JOIN US ON RUMBLE LIVE NOW!