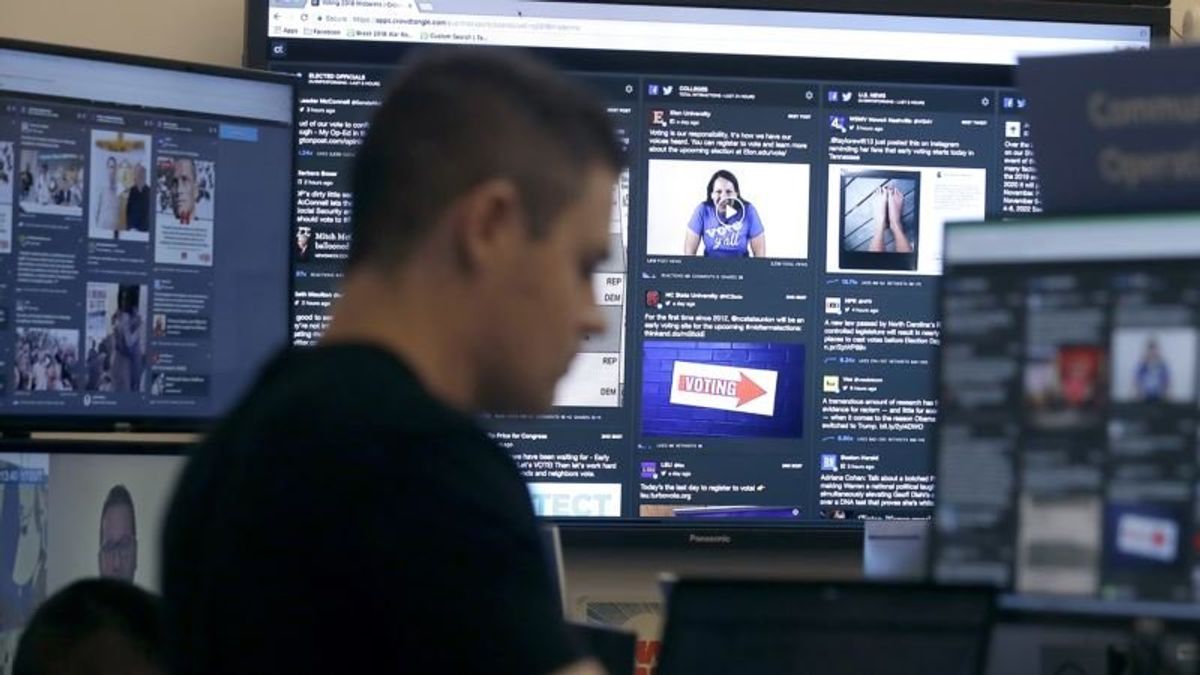 Facebook: More than 100 Accounts Blocked Prior to US Midterms
November 7, 2018, 2:07 PM
Facebook: More than 100 Accounts Blocked Prior to US Midterms
Facebook says it has blocked more than 100 accounts with potential ties to a so-called Russian "troll farm" that may have sought to interfere with Tuesday's U.S. midterm elections.
The social media giant said in a statement Wednesday that it had blocked the Facebook and Instagram accounts ahead of the vote. Facebook said it made the move after a tip from law enforcement officials.
Facebook's head of cybersecurity, Nathaniel Gleicher, said in a statement that the accounts were blocked late Monday over suspicions they were "engaged in coordinated inauthentic behavior, which is banned from our services." Among those accounts blocked were 85 Instagram accounts and 30 Facebook pages, most of which were in French or Russian languages. The Instagram accounts were mostly English-language, Facebook said.
Investigators say the accounts may be linked to a group known as the Internet Research Agency, which is based in St. Petersburg, Russia. In February, a federal grand jury indicted the group over allegations of interference in the 2016 U.S. presidential election.
Gleicher called the recent discovery "a timely reminder that these bad actors won't give up — and why it is so important we work with the U.S. government and other technology companies to stay ahead."
Before Gleicher's statement, the Internet Research Agency said in a statement that it was responsible for the accounts, although that has not been verified.
In its statement, the organization said, "Citizens of the United States of America! Your intelligence agencies are powerless. Despite all their efforts, we have thousands of accounts registered on Facebook, Twitter, and Reddit spreading political propaganda." The message was written in capital letters.
The statement also included a list of accounts to which the organization was supposedly attached.
In April, Facebook closed some 270 accounts linked to the Internet Research Agency. Facebook also recently banned 82 accounts linked to Iran, that were posting politically charged memes.