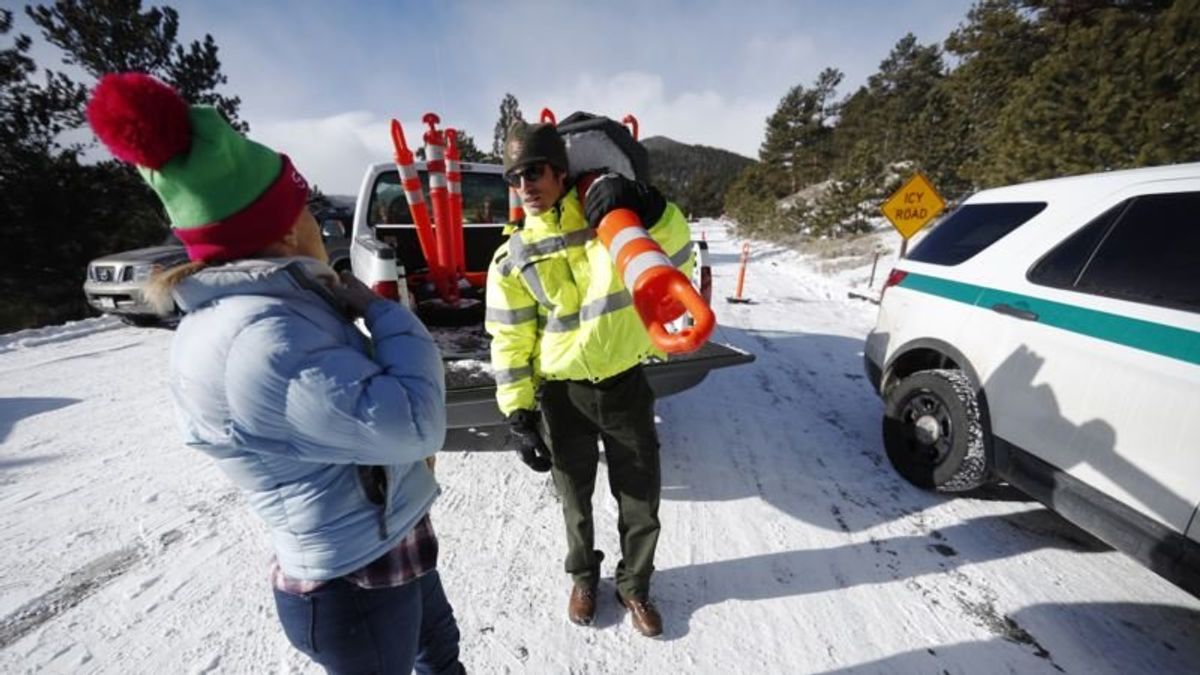 Departments Affected by Partial US Government Shutdown 
December 22, 2018, 6:31 PM
Departments Affected by Partial US Government Shutdown
Following weeks of talks between President Donald Trump and congressional leaders, parts of the U.S. government shut down on Saturday after negotiators reached an impasse over a deal to keep the government fully funded.
The majority of agencies and departments, including the Department of Defense and the Postal Service, already have secured funding and will continue operations. Still, 800,000 employees from the Homeland Security, Transportation and other departmets are affected. According to the American Federation of Government Employees, 420,000 people who have been deemed "essential" must work without pay, while 380,000 others will not be able to report for work at all.
Trump administration officials say anyone working without pay will receive back pay once a deal is reached. Below is what will happen at some of the agencies and departments affected by the shutdown.
Homeland Security
The department that oversees Customs and Border Protection, Immigration and Customs Enforcement, the Transportation Security Administration, the Coast Guard and the Secret Service is affected by the shutdown.
But most of those agencies' employees are considered essential, so they will need to work without pay until a government funding bill is passed.
Of the 245,000 people who work under the department's umbrella, nearly 213,000 have been deemed essential, according to the department's contingency plan.
Housing and Urban Development
Of the department's 7,500 employees, only 343 are expected to work. Nearly 1,000 other people may be called in to work on specific tasks, for which they will not be paid until a funding bill is passed.
Though public housing authorities and tribally designated housing entities are not part of the federal government and are not required to shut down, some of their funding is provided by the federal government, so they may need to reduce or change normal operating hours.
The department, which is also responsible for some housing loans and low-income housing payments, said in its contingency plan a shutdown would likely not significantly affect the housing market.
But, it added, "a protracted shutdown could see a decline in home sales, reversing the trend toward a strengthening market that we've been experiencing."
Interior
The National Park Service, under the umbrella of the Interior Department, will have a skeleton staff. Under its contingency plan, no national parks will be open and no visitor services — including restrooms, facility maintenance and trash collection — will be provided.
But some governors have pledged to step in, including in Arizona, the site of the Grand Canyon, and New York, where the state has provided funding for the Statue of Liberty and Ellis Island to stay open.
Transportation
Of the department's 55,000 employees, 20,400 will be put on leave. Those employees do not include most of the Federal Aviation Administration, where 24,200 will be working, or the Federal Highway Administration, where all 2,700 employees are funded through other sources.
Air traffic control, hazardous material safety inspections and accident investigations will continue, but some rulemaking, inspections and audits will be paused.
Executive Office of the President
An estimated 1,100 of the office's 1,800 employees would be placed on leave. This will include most of the Office of Management and Budget, which helps the president implement his budget and policy goals.