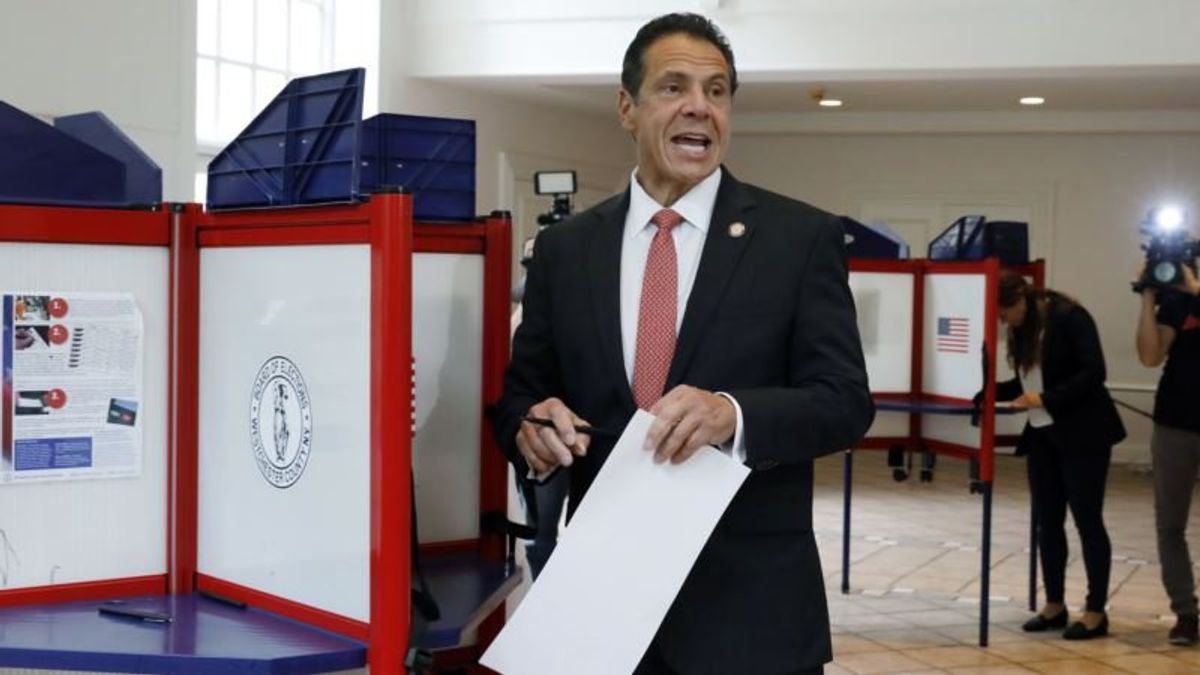 Cuomo Defeats Nixon in NY Gubernatorial Primary
Cuomo Defeats Nixon in NY Gubernatorial Primary
ALBANY, N.Y. —
Gov. Andrew Cuomo overcame a primary challenge from activist and actress Cynthia Nixon on Thursday, thwarting her attempt to become the latest insurgent liberal to knock off an establishment Democrat.
Cuomo, who always led in the polls and outspent his rival more than 8 to 1, seldom mentioned Nixon by name during an often-nasty campaign, instead touting his experience, achievements in two terms as governor and his work to push back against President Donald Trump.
"You cannot be a progressive if you cannot deliver progress. And a New York progressive is not just a dreamer, but we are doers," Cuomo said at a campaign rally the night before the vote. "We make things happen."
With registered Democrats outnumbering Republicans more than 2 to 1 in New York, Cuomo becomes the automatic front-runner in November's matchup against Republican Marc Molinaro and independent Mayor Stephanie Miner.
Nixon, a longtime education activist and actress best known for her Emmy-winning role as lawyer Miranda Hobbes on HBO's "Sex and the City," was counting on a boost from liberals looking to oust establishment politicians. She called herself a democratic socialist and pointed to recent congressional primary victories by New York's Alexandria Ocasio-Cortez and Massachusetts' Ayanna Pressley as evidence that underdog challengers can defy the odds.
Attorney general
Elsewhere on the ballot, New York City Public Advocate Letitia James won a four-way Democratic primary for attorney general in a race that was a competition over who could best use the office to antagonize President Donald Trump.
James, 59, would become the first black woman to hold a statewide elected office in New York if she prevails in the general election, where she will be heavily favored. She defeated a deep field of fellow Democrats: U.S. Rep. Sean Patrick Maloney, Fordham law professor Zephyr Teachout and former Hillary Clinton adviser Leecia Eve.
The winner in November will inherit several pending lawsuits filed by the state that challenge Trump's policies and accuse his charitable foundation of breaking the law.
James faces little-known Republican attorney Keith Wofford in the general election in November.
If she wins in November, James would also become the first woman elected attorney general, though not the first to hold the job. New York's current attorney general, Democrat Barbara Underwood, was appointed to replace Schneiderman. She declined to run for election.