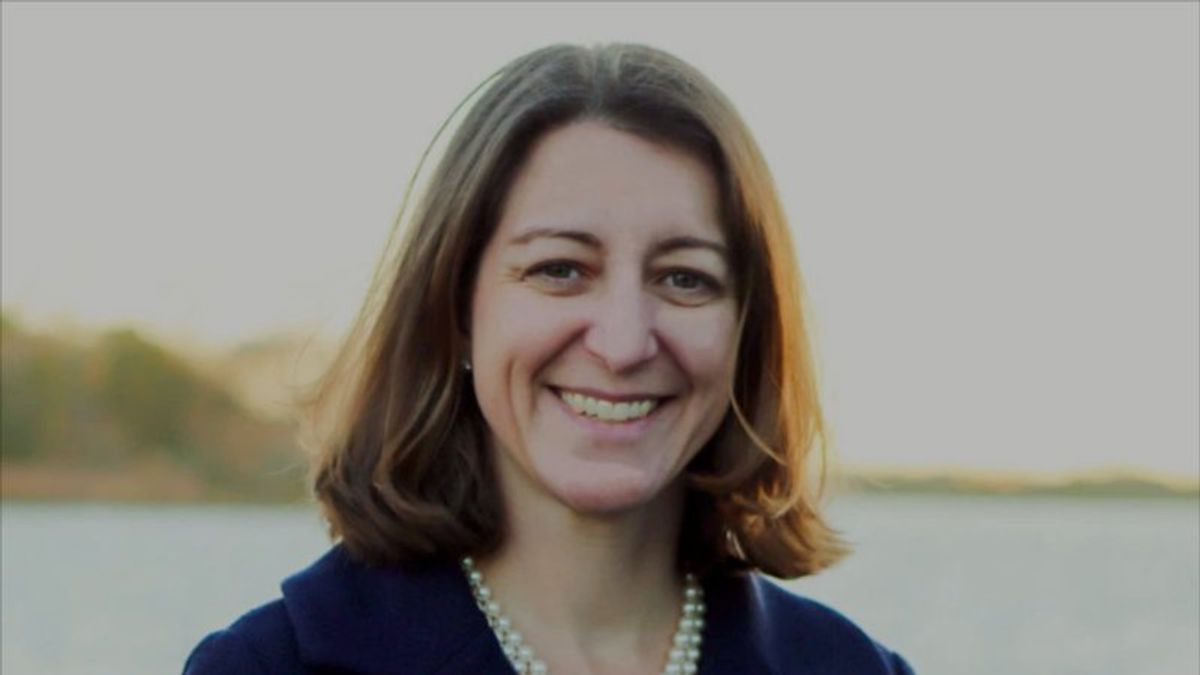 Congress Gains More Female Veterans 
Congress Gains More Female Veterans
PENTAGON —
The total number of veterans in Congress has steadily declined since the 1970s, when nearly three-fourths of lawmakers had served in the military. But while the overall number of veterans in Congress declined after Tuesday's election, the number of female veterans elected to Congress rose.
Democrat and Navy veteran Elaine Luria, who won a tight race in Virginia's 2nd Congressional District, said she viewed her government service as a continuation of her military service.
"When I think about what made me decide to run, I look back at my first day at the Naval Academy," she said. "The mission statement that you learn on your first day … includes the words 'to develop leaders for the highest position of command, citizenship and government.' "
Those words stayed with Luria throughout her 20 years in the Navy, and after frustrations over government officials who she felt didn't listen to those they represented, she decided to act.
"In our current political climate," Luria said, "I felt it was more of an obligation to take my experience, my national security experience, and I felt like I couldn't sit on the sidelines."
More career fields, more opportunity
Luria wasn't alone. More than a dozen other female veterans ran for spots in the U.S. House of Representatives and the Senate this year, and the congresswoman-elect said she credited the Pentagon for opening up more military career fields to women.
"There are more of us," she said. "And so I think that as that number of women grows, an opportunity presents itself to continue to serve in other ways for our community. I think it's a natural progression that you'll see more of us, you know, running for office."
Two female veterans' races are still undecided — one in Arizona and another in Texas — but of the six female veterans guaranteed to serve in the next Congress, only one — Iowa Senator Joni Ernst — is a Republican.
Political scientist Molly O'Rourke of American University in Washington said this matches an overarching political trend.
"Gender and partisanship have a very interesting relationship," she said. "And so women are more likely to identify themselves as Democrats and align themselves with democratic priorities, Democratic candidates, but increasingly, you see that divide growing as well."
Many analysts have tied the increase in women seeking office to a strong disapproval of President Donald Trump.
"That's been the basis for a lot of this activism and motivation to engage in politics, but it's also really become larger than Donald Trump," O'Rourke said. "It's not just a reaction to President Trump, but it's now about really changing the focus of our elected leadership in this country."
Remembering McCain
For years, elected leaders on both sides of the aisle have pushed through laws with little to no bipartisan support. Luria, a Democrat, often referenced the principles of a Republican on the campaign trail — the late Senator John McCain, who died in August.
"You could see the admiration on both sides of the aisle for his service to our country in the military, as a prisoner of war, in the Senate," she said. "And I think people are looking more for that type of leadership of people willing to put country above party and do what's right."
Luria said that as she meets with fellow members of Congress in the coming days, she'll start working on things that are important to all sides — things like infrastructure and the military — to deliver results in a divided Congress, rather than gridlock.