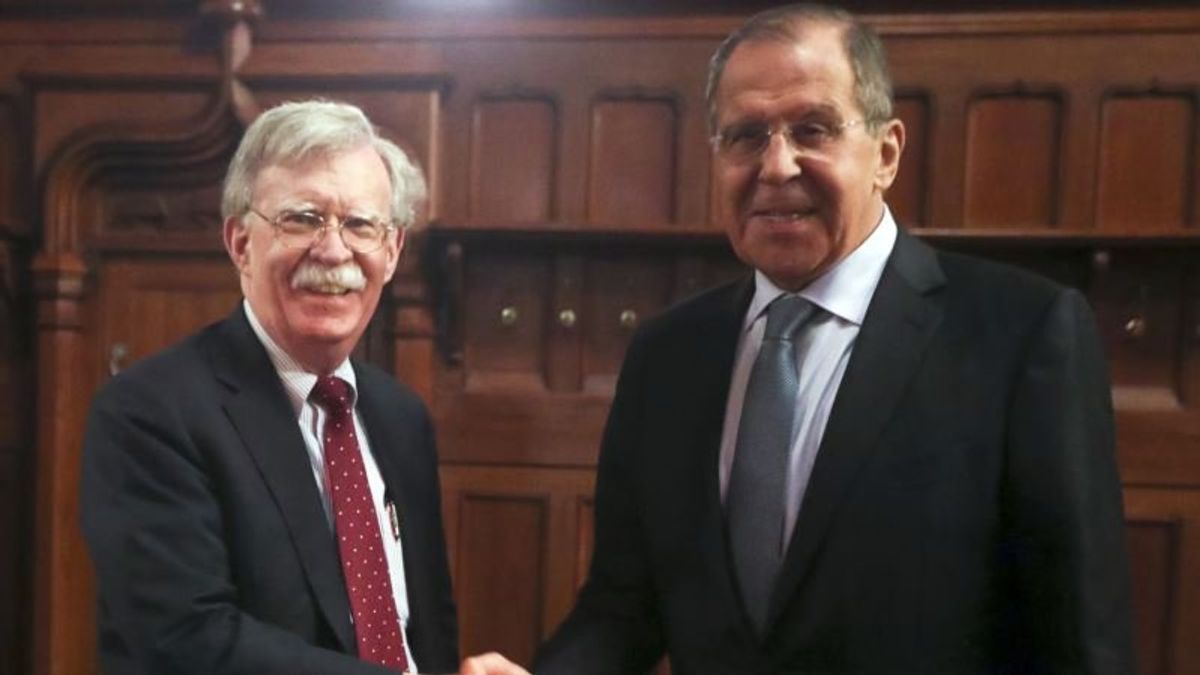 Bolton: Russian Meddling Had No Effect on 2016 Election Outcome
Bolton: Russian Meddling Had No Effect on 2016 Election Outcome
U.S. National Security Adviser John Bolton says he told Russian officials that its meddling in the 2016 election did not affect the outcome but instead created distrust.
"The important thing is that the desire for interfering in our affairs itself arouses distrust in Russian people, in Russia. And I think it should not be tolerated. It should not be acceptable," Bolton said Monday on Ekho Moskvy radio.
Bolton is in Moscow for talks with Russian leaders on President Donald Trump's intention to pull the United States out of a 1987 arms control agreement.
Before joining the White House, Bolton called Russian efforts to meddle in the 2016 election an "act of war."
Special Counsel Robert Mueller is investigating Russian election interference and allegations of collusion with the Trump campaign — allegations both Trump and Russia deny.
The U.S. has charged a number of Russian citizens and agents with election meddling.
Last week, the Justice Department charged a Russian woman with "information warfare" for managing the finances of an internet company looking to interfere in next month's midterm elections.
The company is owned by a business executive with alleged ties to President Vladimir Putin.
The woman, Elena Khusyaynova, said Monday she is "shocked" by the charges against her. She calls herself a "simple Russian woman" who does not speak English.
JOIN US ON RUMBLE LIVE NOW!