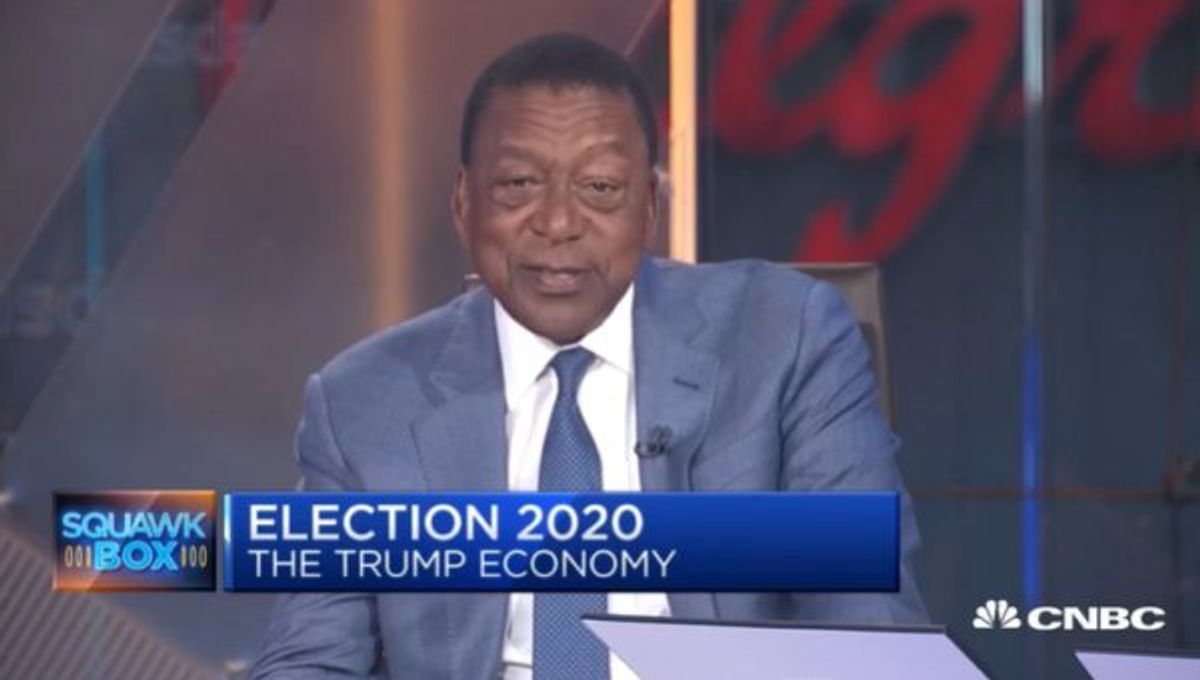 Bob Johnson: 'You Can't Argue with the Positive Things' Trump Is Doing for African-Americans
September 18, 2019, 6:50 PM
BET founder Bob Johnson piled on the praise for President Donald Trump this week, crediting the POTUS for doing "positive things" for the economy that, in turn have greatly impacted the Black community.
Appearing on CNBC's "Sqwak Box" on Thursday, Johnson said the trend for African-Americans has continued to be on the rise thanks to Trump's economy.
"There used to be an old saying, that 'When White America catches a cold, African-Americans get pneumonia,'" he explained. "It's going the opposite way now. White unemployment is going down, [and] African-American unemployment is going down. That's a plus-plus that you can't argue with."
"I give the president credit for doing positive things; when I see a president doing positive things, particularly for African Americans," added Johnson, who became the nation's first Black billionaire after selling BET to Viacom in 2001.
Continue reading at the Atlanta Black Star…