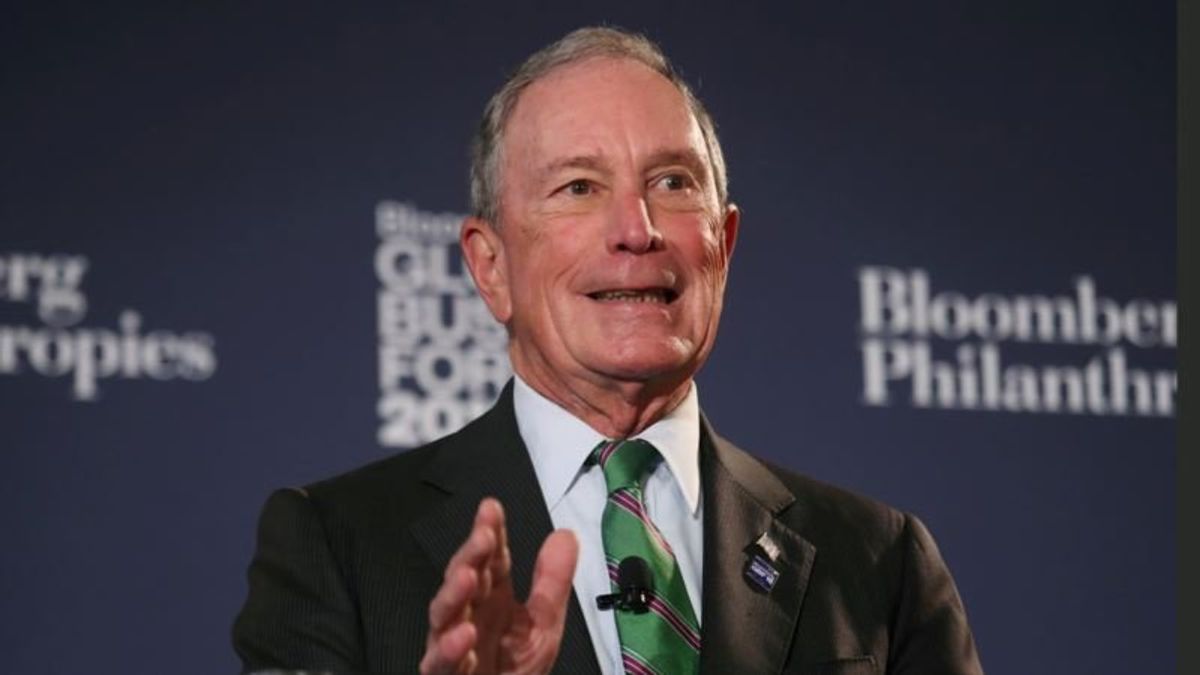 Bloomberg Donating $20M to Democratic US Senate Candidates
Bloomberg Donating $20M to Democratic US Senate Candidates
WASHINGTON —
Former New York City Mayor Michael Bloomberg, a frequent critic of President Donald Trump, is donating $20 million to help Democratic candidates running for the U.S. Senate, a spokesman said on Tuesday.
The billionaire's contribution comes as Republicans, who currently hold a 51-49 majority in the upper chamber, grow more concerned that Democrats pose a threat of taking control of the Senate in the Nov. 6 congressional elections.
The $20 million donation will go to the Senate Majority PAC, Bloomberg spokesman Marc La Vorgna said in an email. The Washington Post first reported the news. It is in addition to $80 million Bloomberg pledged to Democratic House candidates earlier this year.
Bloomberg, a Democrat who joined the Republican Party ahead of his first run for New York mayor in 2001 and later declared himself an independent, is seen as a possible 2020 Democratic presidential candidate. He has pumped more cash into this year's election than in prior races, funneling his donations to Democrats and liberal causes, like pro-gun restriction groups.
Democrats are also aiming to pick up 23 seats in the House of Representatives to win a majority in that chamber, which they say would allow them to more effectively counter Trump's policies. Analysts see them having a greater chance of winning a majority in the House than the Senate, where they must defend seats in conservative states that Trump won in 2016.
But to both parties' surprise, there are tight races in places where Republicans had initially hoped to have easy campaigns. In Texas, Republican incumbent Ted Cruz is in a dead heat with Democrat Beto O'Rourke. In Tennessee, Republican Marsha Blackburn, a member of the U.S. House, has trailed in most polls behind Democrat Phil Bredesen, a popular former governor.
Bloomberg has spent a significant portion of his fortune promoting gun control. He founded the group Everytown for Gun Safety in 2014 to change federal laws in response to the Sandy Hook Elementary School shooting in December 2012 in Newtown, Connecticut.
Bloomberg is the founder and chief executive of global media company Bloomberg LP.
The Senate Majority PAC is controlled by allies of Senate Minority Leader Chuck Schumer. Super PACs are allowed to spend unlimited amounts of money on elections but are barred from directly coordinating their efforts with candidates.
JOIN US ON RUMBLE LIVE NOW!