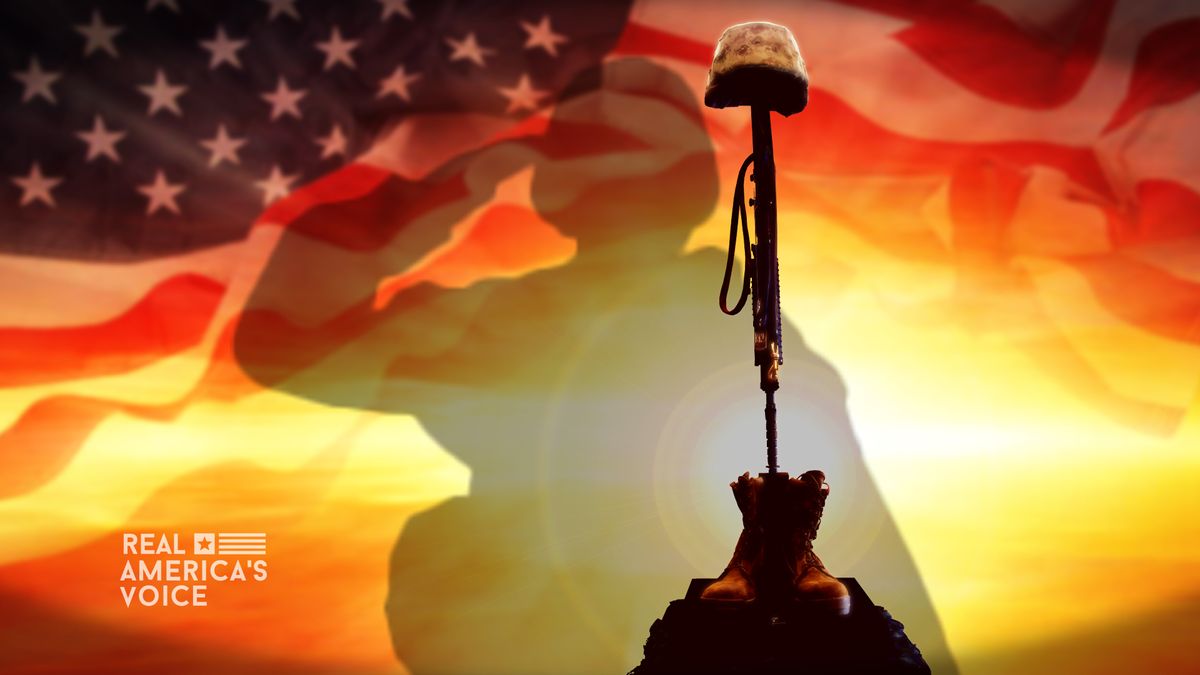 Biden's Catastrophic Decisions in Afghanistan Have Cost Yet More Precious American Lives (Breaking; Death Toll Up To 10-Marines)
Our hearts are broken today, as each of us feels the loss of some of the brightest examples of American patriotism -- to the darkness of blind jihadist hate. Each of these heroes sacrificing their young lives, to ensure that strangers would remain safe, is part of the core values of every U.S. Marine -- Honor, Courage and Commitment.

Please join our entire Real America's Voice family in extending our gratitude and sympathy to the families of these forever young American patriots.
- RAV Staff
The AP Wire-Service is now reporting that the death toll at the Hotel and Airport in Kabul, Afghanistan, has risen to 13 dead and dozens more wounded, according to the Russian Military, who is on the scene as well.
Today's chaos began when two members of ISIS-K detonated their bombs in a suicide mission meant to kill in crowds of innocents attempting to leave Kabul aboard flights.
These latest bombings will almost without a doubt spark more animosity from the American people toward the Biden Administrations' botched Afghanistan pullout. For weeks the President had been warned by intelligence officials of the vacuum this sudden pull-out would leave.
Because of the Afghan debacle, Biden's approval numbers have plunged from over 60% several weeks ago to 41% as of yesterday, and they appear to be still dropping. CBS News now reports that the President will hold a White House briefing at 3:00 PM Eastern time on this latest bloodshed in Afghanistan.
Veterans nationwide are seething with anger toward this President for the way he has mismanaged this pullout.
They are angry that so much American blood has been wasted, along with the fact that Biden has left behind hundreds of millions of dollars worth of military hardware to be used against friendly nations in the future.
Biden's numbers of how many Americans have been disputed by his State Department. According to Secretary of State Blinken, some 1,500 American civilians are still stranded. Germany, Italy, France, and many more NATO allies report that they too still have many of their citizens to evacuate.
According to Erik Prince (one of America's leading experts on Afghanistan), founder of Blackwater, Biden's handling of Afghanistan is going to all but destroy NATO and our relationship with our European Allies.
There is now no disputing, Joe Biden is a foreign policy disaster.
###
By Ken Crow, RAV, contributor