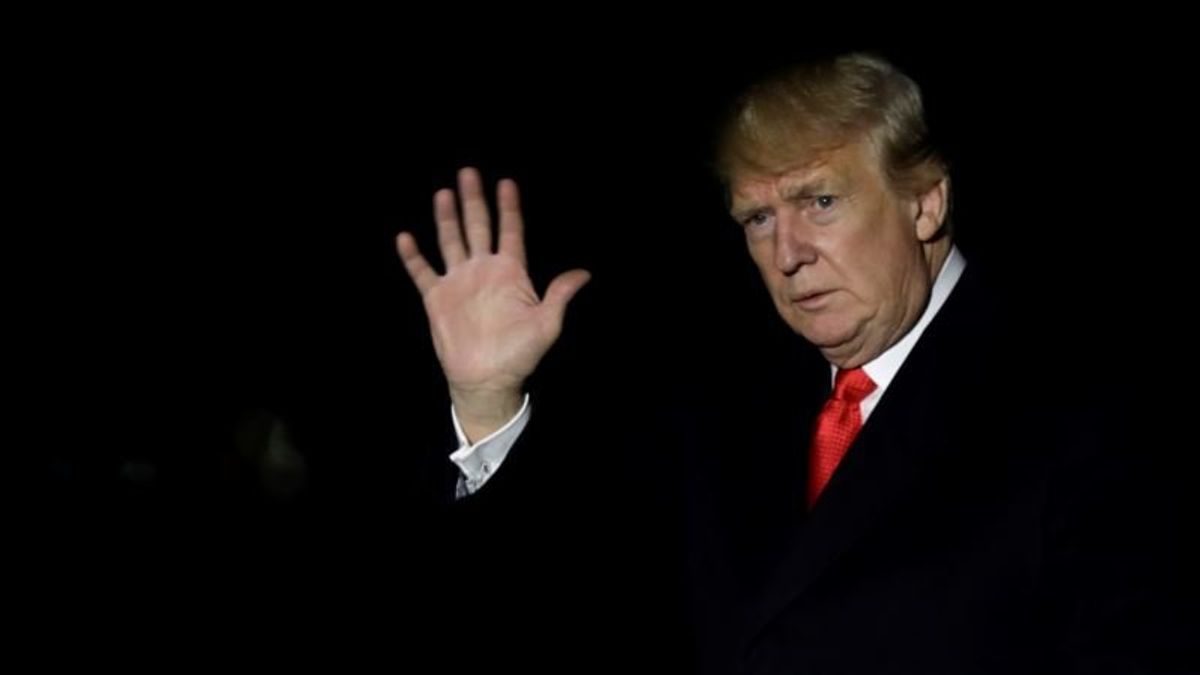 Back from Paris, Trump Assails Europe on Defense, Trade
November 12, 2018, 10:37 AM
Back from Paris, Trump Assails Europe on Defense, Trade
WASHINGTON —
President Donald Trump, back in Washington Monday after commemorating the centenary of the end of World War I in Paris, immediately assailed Europe for its defense spending and trade surplus over the United States.
Trump, in a string of Twitter comments, said "much was accomplished" in his meetings with other world leaders. But he said it was "never easy bringing up the fact that the U.S. must be treated fairly, which it hasn't, on both Military and Trade."
The U.S. leader contended, "We pay for LARGE portions of other countries military protection, hundreds of billions of dollars, for the great privilege of losing hundreds of billions of dollars with these same countries on trade."
Trump added, "I told them that this situation cannot continue – It is, and always has been, ridiculously unfair to the United States. Massive amounts of money spent on protecting other countries, and we get nothing but Trade Deficits and Losses. It is time that these very rich countries either pay the United States for its great military protection, or protect themselves… and Trade must be made FREE and FAIR!"
Trump has declared himself a "nationalist," with an America First outlook on international relations. But in Paris on Sunday at the commemoration of the end of World War I, French President Emmanuel Macron, with Trump listening nearby, deplored rising nationalism throughout the world, declaring it a "betrayal of patriotism."
Trump throughout his nearly two-year presidency has often complained that numerous European allies have yet to meet NATO's 2024 goal of spending 2 percent of the size of their national economies on defense, chiefly funding for military weapons and armed forces.
Eight of the 29 members of the West's main defense alliance, forged at the end of World War II, are expected to meet the target this year — the U.S., Britain, Greece, Estonia, Romania, Poland, Lithuania and Latvia.
China is the biggest individual national trading partner with the U.S., but U.S. trade is collectively larger with the 28-nation European Union.
Trump has expressed his ire that Europe has a trade surplus with the U.S. — $101 billion in 2017 — meaning that the EU ships more goods and services worth that much to the U.S. than it imports from America.
In recent months, Trump has imposed higher tariffs on European steel and aluminum imports, while the EU responded with higher levies on iconic U.S. exports, such as blue jeans, motorcycles, orange juice and bourbon.