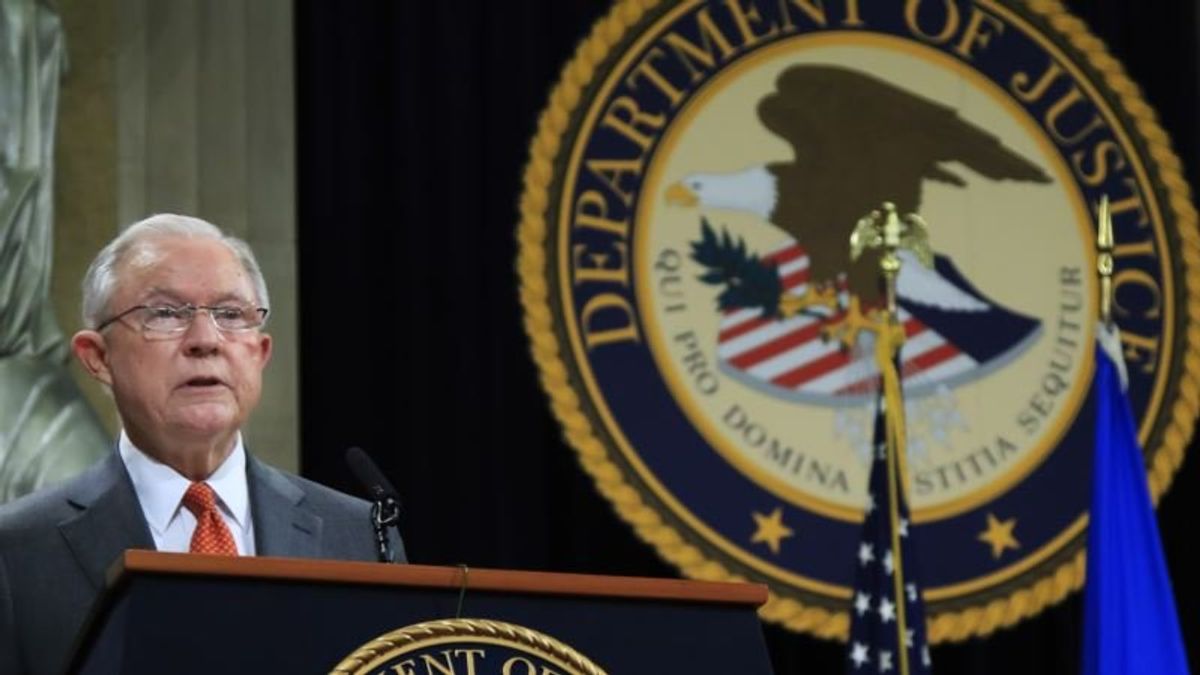 Attorney General Sessions' Order to Speed Immigration Cases
Attorney General Sessions' Order to Speed Immigration Cases
WASHINGTON —
U.S. Attorney General Jeff Sessions issued an order Thursday seeking to speed up the handling of deportation cases, telling immigration judges they should only issue continuances in immigrant removal proceedings for "good cause."
Sessions, in an interim decision, said immigration judges could grant motions for continuances in removal cases "only 'for good cause shown.'"
The "good-cause standard," he noted, "limits the discretion of immigration judges and prohibits them from granting continuances for any reason or no reason at all."
Unlike the federal judiciary system, U.S. immigration courts fall under the Justice Department's jurisdiction, and the attorney general can intervene.
Sessions has been unusually active in this practice compared to his predecessors, exercising his intervention authority to make it harder for some people to legally remain in the United States.
Backlog of cases
The Justice Department has been struggling to reduce a backlog of deportation cases. An analysis by the Government Accountability Office last year found that the number of cases that drag on from one year to the next more than doubled between 2006 and 2015, mainly because fewer cases are completed per year.
Spokesman Devin O'Malley said the Justice Department had hired more immigration judges and reduced the time it took to hire them. But, he said, "unnecessary and improper continuances … continue to plague the immigration court system and contribute to the backlog."
Check on judges' authority
The attorney general said in his decision Thursday that the "use of continuances as a dilatory tactic is particularly pernicious in the immigration context" because people in the country illegally who want to remain have an incentive to delay their deportation as long as possible.
He said requiring judges to grant continuances solely for good cause would be "important check on immigration judges' authority that reflects the public interest in expeditious enforcement of the immigration laws."
Sessions said critical in showing good cause is whether the person is likely to succeed in efforts to remain in the United States, either by appealing for asylum or receiving approval to remain through some other channel.