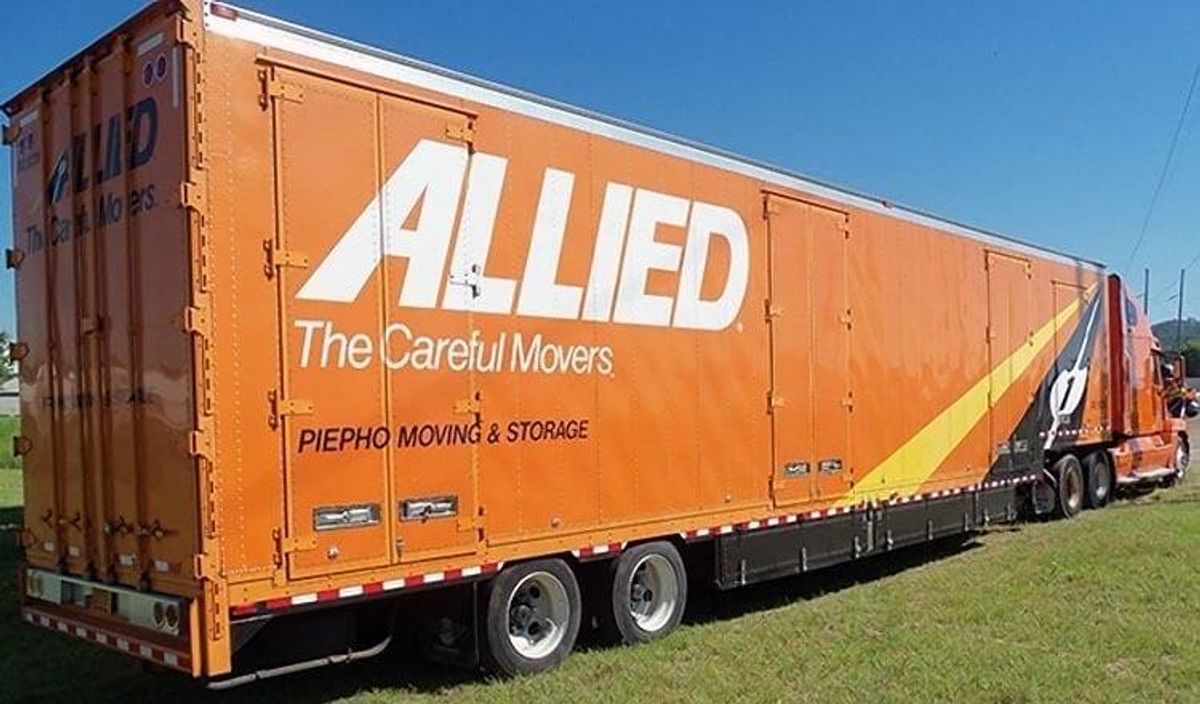 Are Red States Being Turned Blue by Refugees?
December 22, 2020, 12:53 PM
5247As the folk singer John Denver sang his ballads about the Rocky Mountain's beauty and grandeur, the mountains began being invaded. The process began back in the late 1970s in a small town named Aspen, in the high-country. Slowly at first, a few singers then came a few movie stars, then came a full-on invasion.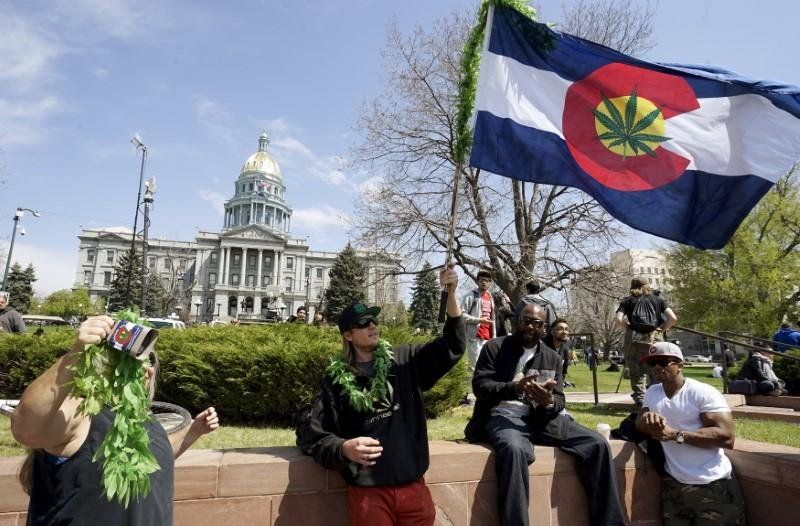 The once beautiful affordable town where you could literally ski to your doorstep, by 1995, had become out of reach for middle-America. Today, the service employees, waiters, bartenders, convenience store clerks, and the bulk of the working population have to reside in towns nearby and commute daily to work. Real estate and even rent are out of reach for most of the folks who keep Aspen running. 
Then the Denver Tech-Corridor exploded with software corporations and anything computer-related.
Thus began the explosion on the front range (the area between Denver and Fort Collins, then Denver south to Castle Rock). Today Denver has almost doubled the population from what it was in 1970-1980. 
Once Colorado was known for its sprawling ranches, cowboys, large stock shows, today are known for pot smokers lying on the State Capital lawn, vegans, and earth mother hippie types. And you guessed correctly; Colorado has been taken over by refugees (mostly from California). The Hollywood types poured so much money into the high-country communities that the locals have been forced to leave, and now the State is run by liberal Democrats. Their taxes have soared, the cost of living has escalated, and the once-proud locals are miserable.
If you paid any attention to the recent elections, you'd notice that Nevada (once a proud red state) has gone blue. Along with Nevada, Arizona (who is redder than Barry Goldwater?), Oregon (yes, even Oregon was once Red), and now Georgia have all gone Blue. 
The state of Arizona has two primary reasons. The amount of immigration from South of the Border, and secondly, the amount of California refugees seeking lower taxes, less crime, and a more affordable lifestyle have caused the Phoenix valley to soar in population. Thus, turning the one proud bastion of conservatism into that of blue liberalism.
Californians are not invading Georgia. Georgia is being invaded by New Yorkers and other New Englanders from the North East Seaboard. And Tennessee better be careful because Nashville is now one of the fastest-growing cities in America. Most of the residents are from the Upper East Side of the United States.
In just the past year or so, it is being reported that New York City alone has lost some 300,000 residents who have relocated South of the Mason Dixon line. 
For those of you who live on the beautiful shores of Georgia, South Carolina, and even Alabama, do not laugh. Cities such as Hartford, Boston, and Buffalo are beginning to empty out, and would you care to guess where some of the new landing spots are? Hint; Sand, water, and beautiful white sandy beaches.  
Florida has long been in the mix since Rush Limbaugh relocated to just north of Miami some years back. He announced on his radio show the precise reason he did so. Taxes! Rush was and still is earning an astronomical salary, and he was simply tired of being raped by liberal politicians in New York City.
I saw a great meme the other day on Facebook. The phrasing was something similar to, "If California is so great, then why do you relocate and try to turn your new home into California?" The writer of that meme has a point. But that is precisely what these people do. They hate the traffic in the Bay Area, they hate the ridiculously high taxes, and they hate the almost unaffordable housing costs, so they move to the Midwest or the Mountains.
They bring with them huge bank accounts (from selling their home in the Silicon Valley), then drive up the cost of housing in the area where they land. They don't like the services provided, so they petition and force the local community into capitulating to their whims, then they have to raise taxes to provide those services. And all along the way, they push for Democrat liberalism in their new community. 
We Must Retain Texas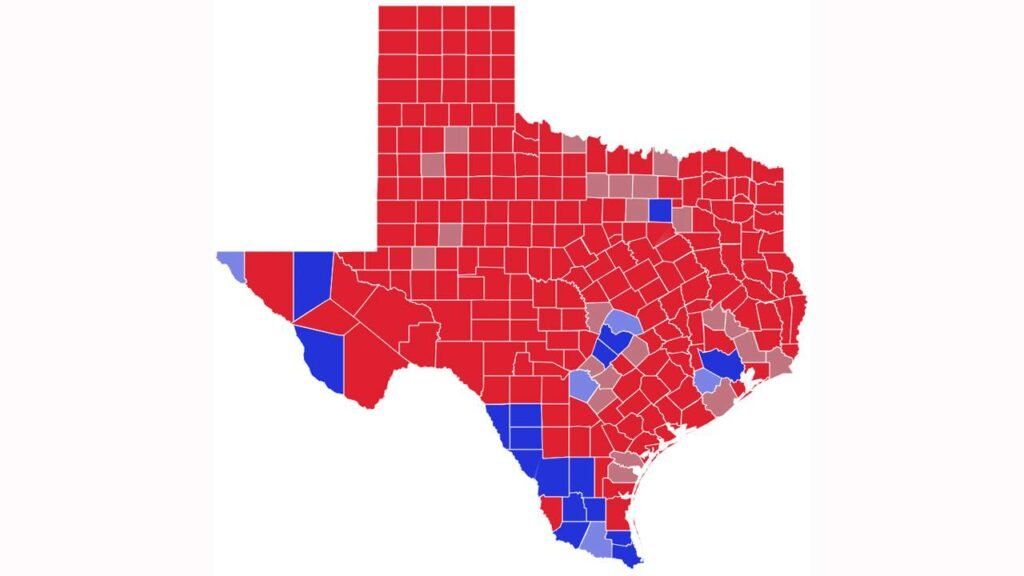 Texas is only surpassed by New York and California for electoral college votes. The Lone Star State currently has 38 electoral college votes which in effect would wipe out the bulk of the Midwest if this state were to flip to blue. 
Here is the problem for Republicans. Both Hillary Clinton and Joe Biden won the metropolitan areas of Texas by a wide margin. The metro areas of San Antonio, Houston, Dallas, El Paso, and Austin have already become deep blue areas. In 2016, Trump won Texas by a little over 800,000 votes and that margin decreased to 650,000 in 2020. That may appear to be a healthy margin, but when considering that millions of votes were cast, it was only a few percentage points that the GOP won by. 
Austin, Texas over the past two decades has doubled in size, then almost doubled again. Don't become giddy yet, the population that it grew by was blue and many were from California's computer sector. Austin is now home to many computer and software giants. Even tech, rocket, and electric car mogul Elon Musk is relocating his empire to Austin, Texas from California. And with this move comes thousands of likely new Democrat voters. 
Former Congressman and Army hero Lt. Colonel Allen West is now the Republican Chairman for Texas, and between he and Governor Greg Abbott, they both are working hard to keep Texas red, but it is becoming increasingly difficult to do. Remember Beto O'Rourke very nearly defeated Senator Ted Cruz in his last election. That race ended up being one of the most expensive races in the history of the nation. As goes Texas, so goes the Republican Party! 
By Ken Crow
###
VOTE YOUR VOICE
We'd love to know your thoughts on this topic. We invite you to participate in our poll below, and let us know what you're thinking in the comment section too.