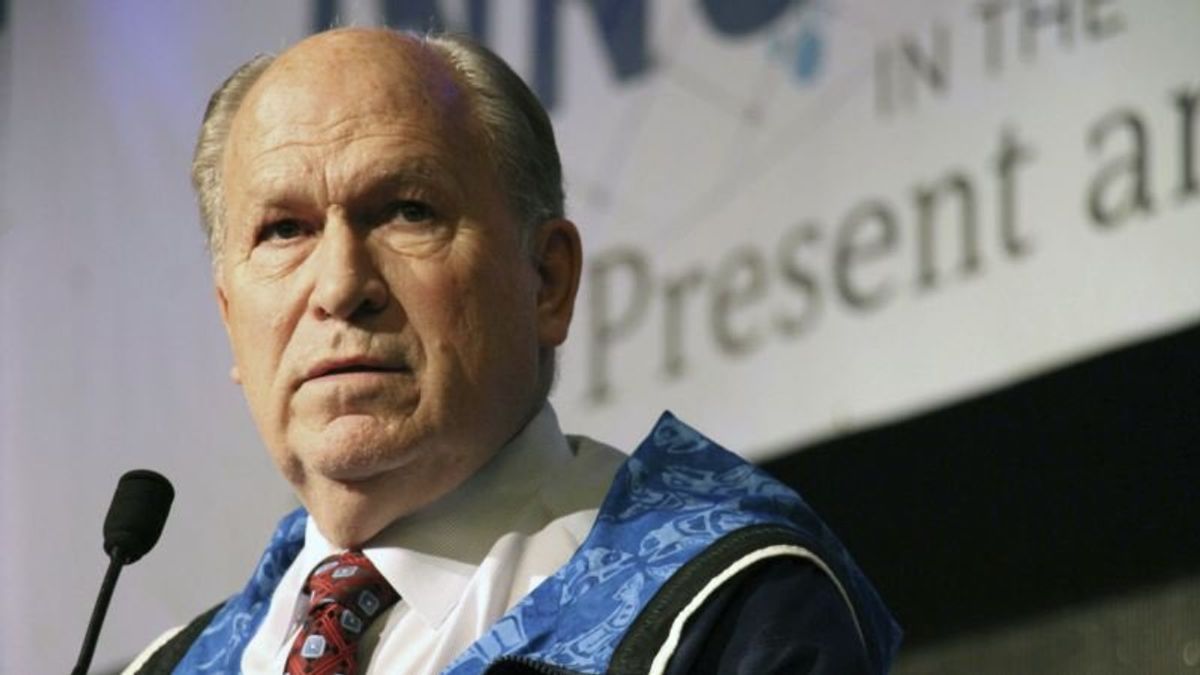 Alaska Governor Drops Re-Election Bid, Backs Democrat
Alaska Governor Drops Re-Election Bid, Backs Democrat
ANCHORAGE, ALASKA —
Alaska Governor Bill Walker, a political independent, halted his re-election campaign Friday and endorsed his Democratic challenger, ending a three-way race in which the Republican candidate had appeared to possess an insurmountable lead.
With 18 days remaining before the Nov. 6 election, Walker, 67, said he concluded that he could not win a second term in a race against former U.S. Senator Mark Begich, a Democrat, and former state legislator Mike Dunleavy, a Republican.
Walker's withdrawal came three days after his former running mate, Byron Mallott, abruptly resigned as lieutenant governor over admitted but unspecified "inappropriate comments" in a scandal that threw the governor's campaign into disarray.
Republican well ahead in polls
But public opinion surveys were already showing Dunleavy well ahead of the two other men and indicated Begich had greater support than the incumbent governor.
Consulting for days on whether Walker or Begich had a better shot at running a competitive race against Dunleavy, the "determination was made that, at this point, Begich has the better odds," the governor said in a statement posted on his campaign's website.
Walker also said Begich's positions on various key issues were "more closely align with my priorities for Alaska."
The latest announcement came at the annual convention of the Alaska Federation of Natives, a powerful constituency in the state, just before Walker, Begich and Dunleavy were all scheduled to participate in a gubernatorial debate.
Begich and Walker, whose name will remain on the ballot despite his withdrawal, were widely seen as likely to take votes away from each other in a three-way race.
Walker a former Republican
Walker changed his party affiliation from Republican to independent before launching his successful 2014 campaign for governor on a "unity" ticket with Mallot, a Democrat, as his running mate.
In his remarks at the Alaska Federation of Natives conference, Walker said his supporters would have to decide for themselves who they favored in a two-man race but said he planned to vote for Begich.
Walker's campaign spokesman previously acknowledged that representatives for the governor and Begich had been in talks on a "path forward" even before Mallott stepped down from office.
JOIN US ON RUMBLE LIVE NOW!