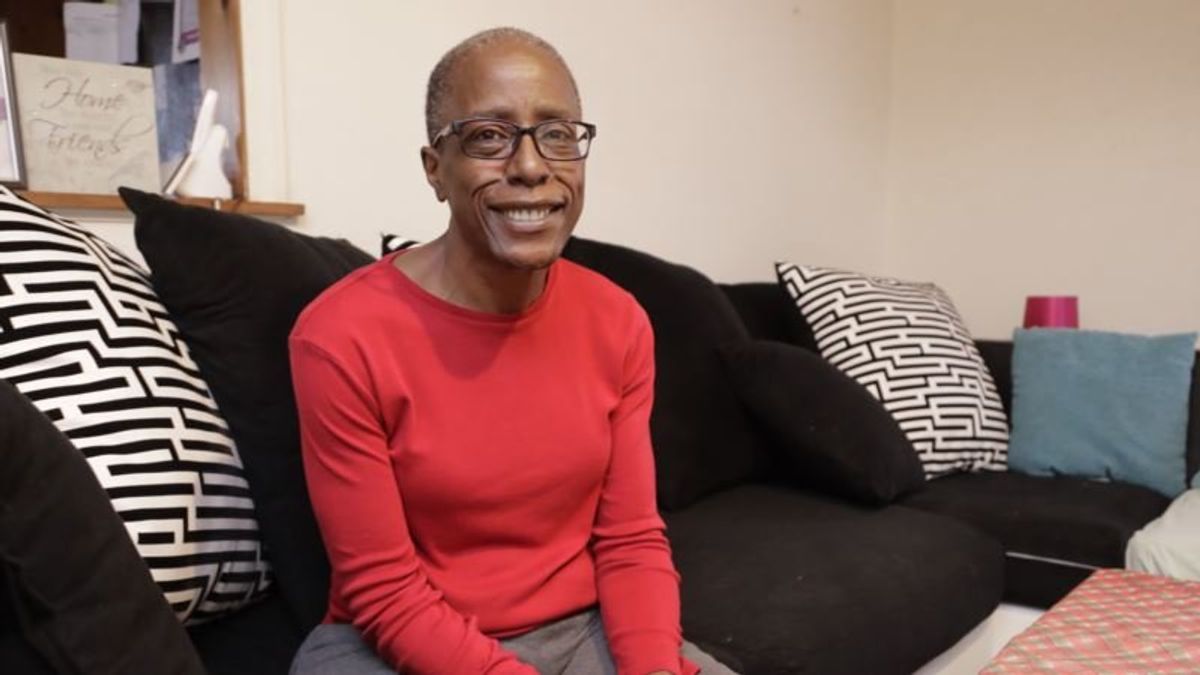 After Referendum, North Carolina GOP Tries Voter ID Again
November 23, 2018, 11:49 AM
After Referendum, North Carolina GOP Tries Voter ID Again
RALEIGH, N.C. —
Emboldened by a referendum voters approved this month, North Carolina's soon-dwindling Republican majorities at the legislature will scramble to approve their preferred voter identification law before Democratic Gov. Roy Cooper can stop it.
The GOP-dominated General Assembly returns to work Tuesday to decide how a new amendment to the state constitution requiring photo ID to vote in person will be carried out. The amendment passed with more than 55 percent of the vote, giving Republicans confidence to move ahead despite years of controversy in the state over such a mandate.
Meeting now is strategic. Democrats won enough legislative seats Election Day to end the Republicans' veto-proof control come January. So Cooper, a longtime opponent of voter photo ID laws, won't be able to stop any lame-duck session bills as long as Republicans remain united.
New restrictions, on which courts probably will weigh in, would affect over 7 million voters in the anticipated 2020 presidential battleground state, which will also feature races for governor and U.S. Senate that year.
"We will pass a law that improves the real and perceived integrity of the election system," said Rep. David Lewis, a Harnett County Republican expected to shepherd a bill through the legislature.
Republicans have passed voter ID legislation twice, but they've been derailed both times. Federal judges struck down a wide-ranging 2013 elections law, which contained several voting restrictions, writing it was passed with "racially discriminatory intent" by targeting black residents with "almost surgical precision."
Undeterred and rejecting the ruling as political hyperbole, GOP lawmakers decided to submit the voter ID question directly to voters. More than 30 other states require some form of identification to vote. Along with a successful November referendum in Arkansas, four states now have constitutional provisions addressing photo ID.
The state chapter of the NAACP, which sued over the 2013 law, tried unsuccessfully to get judges to keep the referendum off the ballot and is still asking them to cancel the referendum results.
The state NAACP "has led the fight against the anti-democracy, racist photo voter ID even before it was improperly placed on the ballot this time, and we will continue to fight it and any effort to suppress the sacred right to vote," said the Rev. T. Anthony Spearman, the state chapter president.
Voter ID backers say it bolsters the public's confidence in elections — even as statistics show voter impersonation charges are extremely rare. Republicans cite stories from constituents who say they have seen fraud as credible proof.
The 2013 requirement was used for the state's two 2016 primaries before the 4th U.S. Circuit Court of Appeals struck down the law. The U.S. Supreme Court let that decision stand.
The upcoming proposal is likely to expand on the 2013 ID provisions. Draft legislation released by Republicans this week envisions additional methods to qualify.
In addition to eight forms of approved IDs in 2013 — driver's licenses, military and tribal IDs among them — there would, for the first time, be free voter photo identification cards issued by county election boards, the draft says. Student IDs at University of North Carolina system schools — left out of the 2013 law — would work as well. And more qualifying IDs are possible.
People with hardships to obtain IDs could get them for free or still vote without one if they signed a "reasonable impediment" form. The constitutional amendment allows for exceptions.
More than 80 percent of the 1,050 people who filled out the form during the March 2016 primary had their ballot count, according to the state elections board. But Democracy North Carolina, a voting rights group, calculated more than 1,400 people who lacked acceptable photo ID didn't have their ballots counted, with black residents disproportionately affected. More than 2.3 million people voted in that election.
Democracy North Carolina Executive Director Tomas Lopez, whose group opposed the amendment, said the draft wouldn't resolve all concerns that it would create voting barriers for otherwise eligible voters. He said lawmakers shouldn't rush through a law this year.
Activists also hope exceptions will be broadened by telling legislators the stories of people like Janice Franklin of Charlotte, a disabled woman who says her vote didn't count in the 2016 primary despite showing a Social Security card at the polls and filling out forms.
"We need other options and at the same time we need these options to matter. They need to be in the law because people … will know 'you bring this and it's going to count,'" Franklin, 60, said in a phone interview this week. The former preschool teacher now has a state ID card that qualified under the 2013 law.
Lewis said he wants input from critics to improve any measure.
Sen. Floyd McKissick, a Durham County Democrat who voted against the 2013 law, is skeptical Republicans will incorporate Democrats' suggestions. GOP leaders haven't wanted to include Democrats in hammering out other key legislation, he said.
Despite strong opposition to the voter ID amendment in urban counties, a majority of the state's voters were in favor of requiring photo ID.
"It has to be done," McKissick said. "We're beyond the point of saying whether it is something that can be enacted."