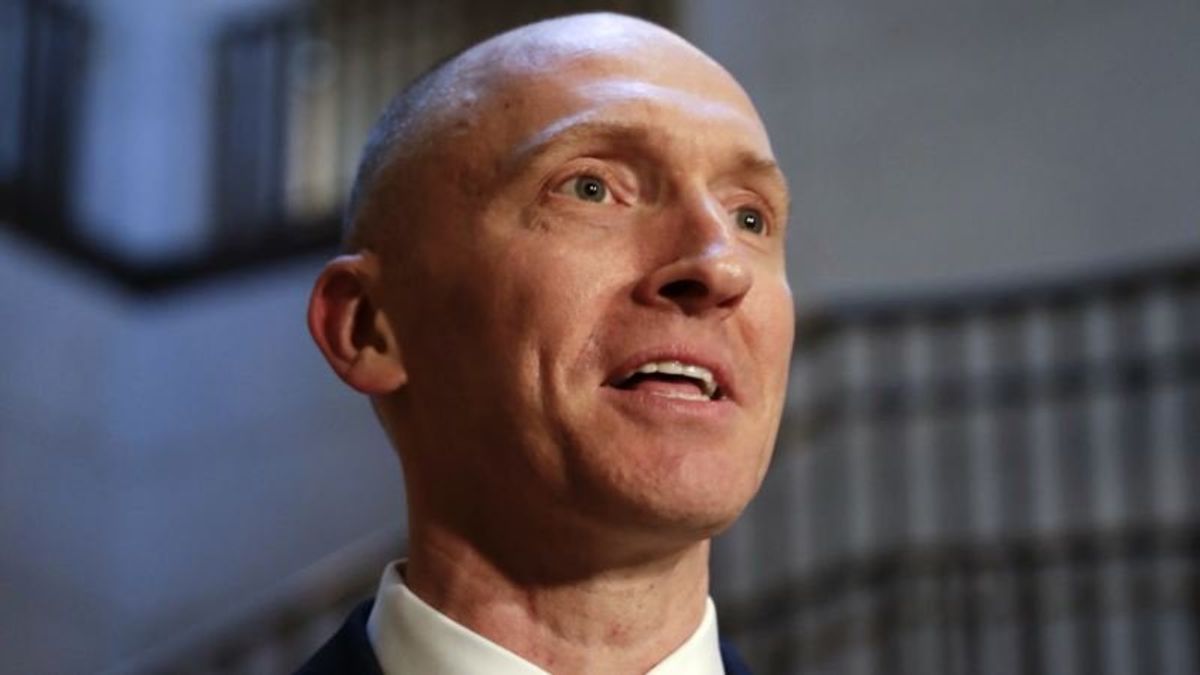 Administration Releases Wiretap Documents on Ex-Trump Adviser
Administration Releases Wiretap Documents on Ex-Trump Adviser
WASHINGTON —
The Trump administration on Saturday released a set of documents once deemed top secret relating to the wiretapping of a onetime adviser to Donald Trump's presidential campaign.
The New York Times reported that the documents involving former Trump campaign adviser Carter Page were released to the Times and several other media organizations that had filed Freedom of Information Act lawsuits to obtain them. The FBI later posted the documents to its FOIA website online.
The materials include an October 2016 application to the Foreign Intelligence Surveillance Court to wiretap Page as well as several renewal applications, the Times reported. It is highly unusual for documents related to FISA wiretap applications to be released.
While the documents were heavily redacted in places, the Times reported that visible portions of the documents show the FBI telling the intelligence court that Page "has been collaborating and conspiring with the Russian government." The agency also told the court "the FBI believes Page has been the subject of targeted recruitment by the Russian government."
Page has denied being a Russian agent.
After a redaction, the Times reported that the application to wiretap Page included a partial sentence: "… undermine and influence the outcome of the 2016 U.S. presidential election in violation of U.S. criminal law."
The surveillance of Page became a contentious matter between Republican and Democratic lawmakers earlier this year.
Republicans alleged the FBI had abused its surveillance powers and improperly obtained the warrant, a charge that Democrats rebutted as both sides characterized the documents in different ways. The documents, meanwhile, remained out of public view.
House Democrats were quick to say that the documents bolstered their arguments.
"For more than a year, House Republicans have bullied the Department of Justice and FBI to release highly sensitive documents to derail the Special Counsel's and other legitimate national security investigations and cover for the President," House Democratic leader Nancy Pelosi said in a statement. "For the sake of our national security and our democracy, these vital investigations must be allowed to continue unhindered by Republican interference. The GOP must cease their attacks on our law enforcement and intelligence communities, and finally decide where their loyalty lies."
Rep. Adam Schiff, the California Democrat who is the ranking member of the House intelligence committee, said the documents underscore the "legitimate concern" the FBI had about Page's activities.
Yet Schiff said the materials shouldn't have been released during an ongoing investigation because of national security. He blamed Trump for making public House Republicans' initial memo about the FISA applications, a move by Trump that the congressman called "nakedly political and self-interested, and designed to to (sic) interfere with the Special Counsel's investigation."