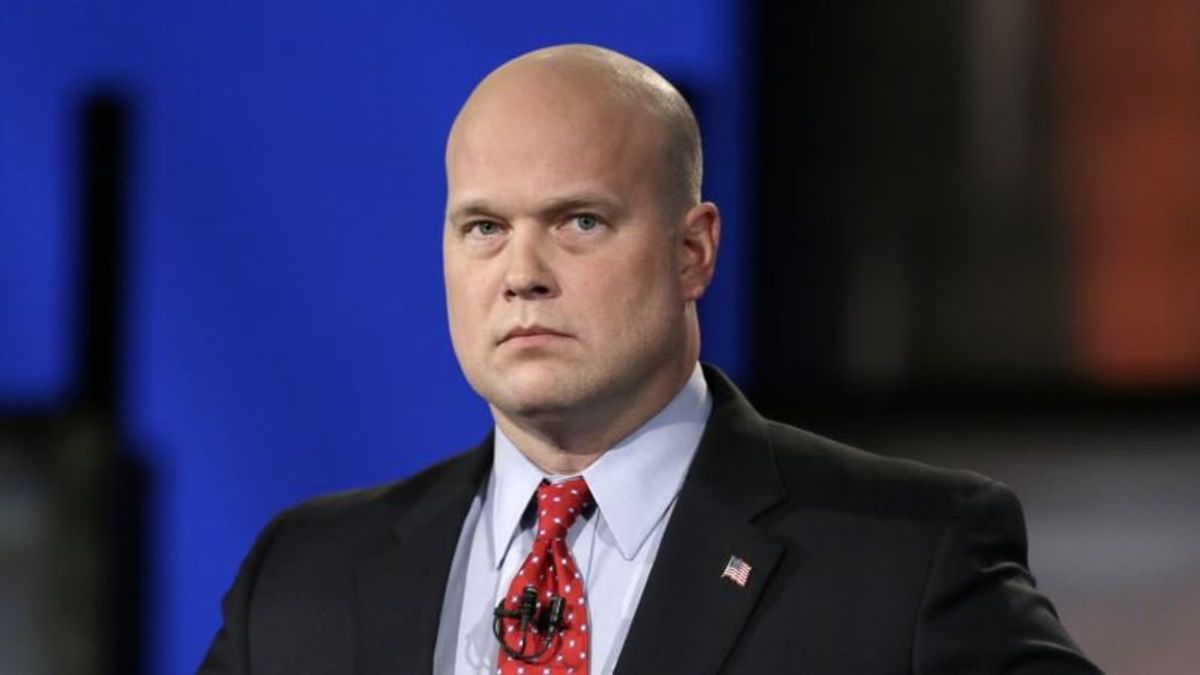 Acting Attorney General Whitaker Criticized Mueller Probe
November 7, 2018, 4:25 PM
Acting Attorney General Whitaker Criticized Mueller Probe
Acting Attorney General Matthew Whitaker had been the ousted Jeff Sessions' chief of staff since October 2017.
Whitaker, 49, was born in Des Moines, Iowa, and earned his law degree from the University of Iowa. He was also a college football star for the University of Iowa and played in the 1991 Rose Bowl.
Former President George W. Bush appointed him U.S. attorney for the Southern District of Iowa in 2004.
He ran unsuccessfully for the U.S. Senate in the 2014 Iowa Republican primary.
Whitaker could now oversee special counsel Robert Mueller's investigation into whether Donald Trump's presidential campaign colluded with Russian meddling in the 2016 election and whether Trump tried to obstruct justice.
Whitaker criticized the Mueller probe before joining the Justice Department last year. He appeared on CNN, saying the attorney general had the power to cut Mueller's budget and halt the investigation.
He has also written that he believes the Mueller probe has gone too far and that Trump's finances should be off limits to investigation by the special counsel.