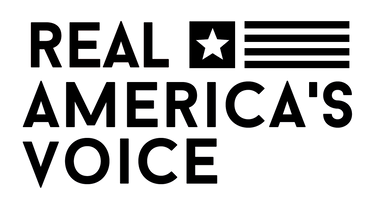 WHO WE ARE
Real Americas Voice is a media solutions firm that enables Content Providers, Agencies and Advertisers to leverage our 130 years of combined media expertise to deliver the country'sfirst audience-driven news platform!
Our Creative Services, Video Production, Content Delivery, Media Buying and Broadcast Studio teams have been delivering impactful messaging to multi-screen, multi-cultural and multi-platform audiences for over 15 years.
Real Americas Voice leverages that collective expertise to deliver the most relevant content in Business, Technology, Economics, Foreign Affairs, Healthcare …and all things Politics!
We have a history of creating, managing, distributing and monetizing content and that has empowered us to offer geo-targeted content delivery to any Digital or OTT device!
We're giving audiences the freedom to interact and engage from any device, at any time!
ABOUT REAL AMERICA'S VOICE
Americas Voice is a platform that fosters the real voice of America!
At a time when traditional values continue to get trampled by conglomerate news-networks, Americas Voice provides a platform for audiences to be a part of the story so we can broadcast the true opinion of the masses!
So, if you're tired of politicians and mega-media outlets telling you how to think and how to feel, then get engaged with Real Americas Voice…and make sure they never forget who holds the true voice of the people!
At Real America's Voice we're flipping the script on today's one-way news. Instead, we're seeking high audience-participation across our 24/7 programming. You're not just a viewer anymore… you're a contributor!
There's finally a platform for your news, your opinion and your voice…its Real Americas Voice!
OFFICIAL COMPANY POLICIES FOR PUBLIC POSTING
RAV Fact Check Policy
RAV is dedicated to bringing our viewers truthful and accurate reporting, which we will always distinguish from our editorial content. We engage in a thorough fact-checking process for all news, and should we ever err in our reporting.
RAV Ethics Policy
RAV demands the highest ethical standards from management and staff, and the company maintains a strict ethics policy. Staff members are prohibited from engaging in any conflicts of interest, including reporting on any enterprise in which the staff member has a financial stake. We also have a zero- tolerance policy for willfully dishonest reporting. Staff are also prohibited from working for any political party.
Ownership and Funding
Real America's Voice is a wholly owned subsidiary of Performance One Media LLC.

Company Leadership 
Howard Diamond
CEO
Rob Schwartz
COO
Michael Norton
President and CTO
Tim Kelly
Executive Vice President of Digital
Dr. Gina Loudon
President of Programming