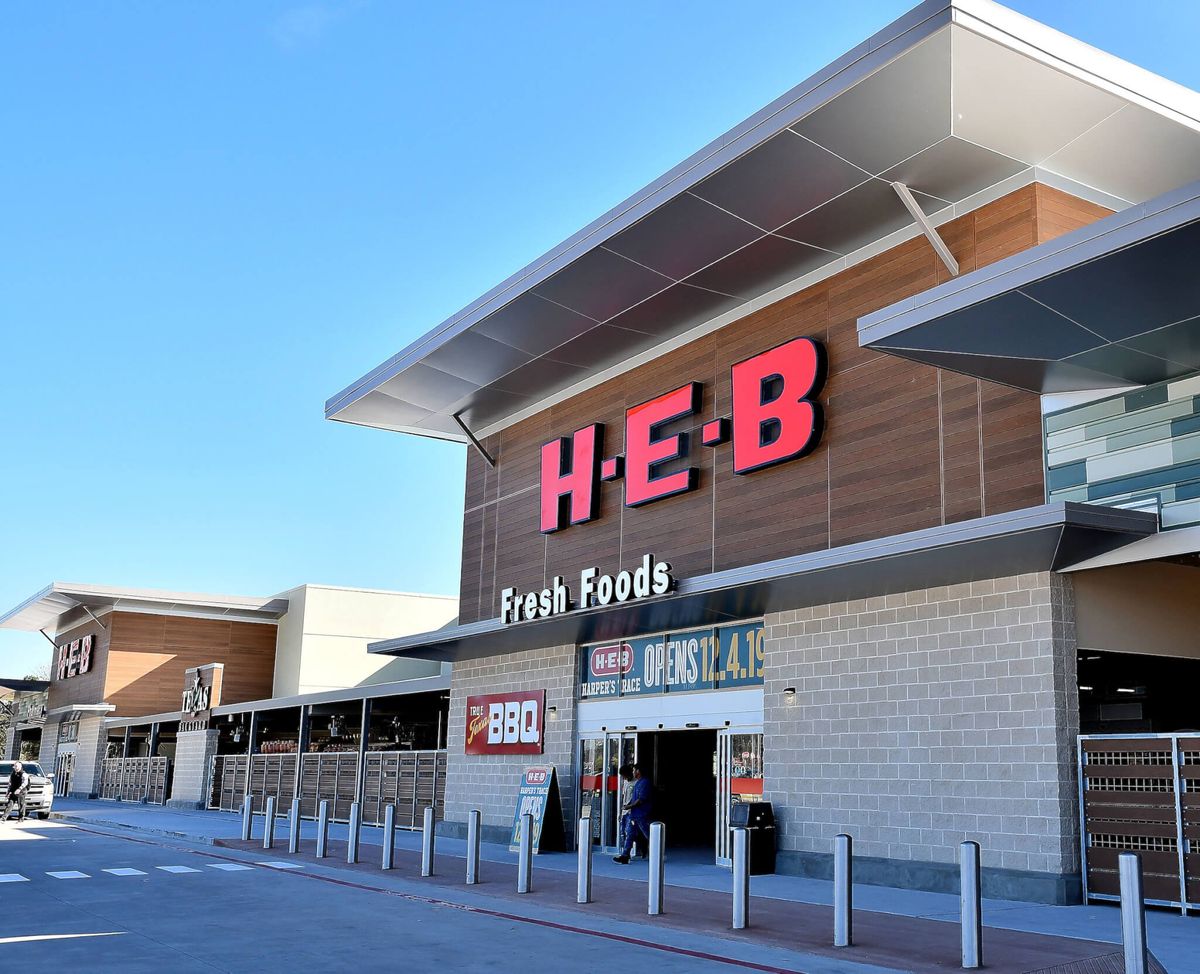 A morning shopping trip at the local HEB
Yesterday morning my boyfriend and I decided to purchase a few needed items from our local HEB.  We had decided to not shop again for the next few weeks—as President Trump had suggested. When we arrived there were approximately 75 people waiting to get in.  Everyone was patiently waited in line for the doors to open promptly at 8:00 AM.
The people in front of us held their hands behind their backs some wore gloves. Everyone was respectful and stayed six feet apart for those they didn't come with.
It was a nice and calm morning where everyone was working together for the sake of mankind to accomplish what used to be an everyday thing which has now been turned into more of humans working together for a common goal. People are noticing each other and looking each other in the eyes.
As we were standing in line waiting to get into the store, one of the employees came out to push more of the baskets in for being sanitized for the customers for the day. His hard work is showing in this picture.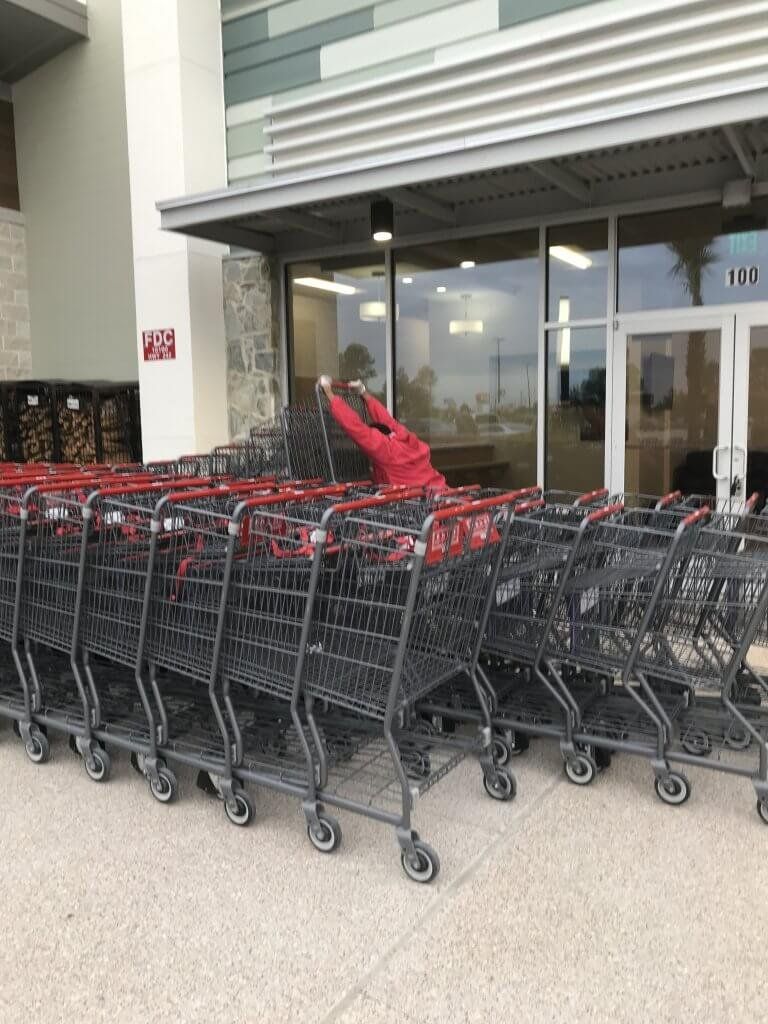 Being fully aware of what is going on in the world his desire to help for the common good of humanity was taken with great pride. The line of people watched him
The store manager walked out about five minutes before the store opened for us to go in.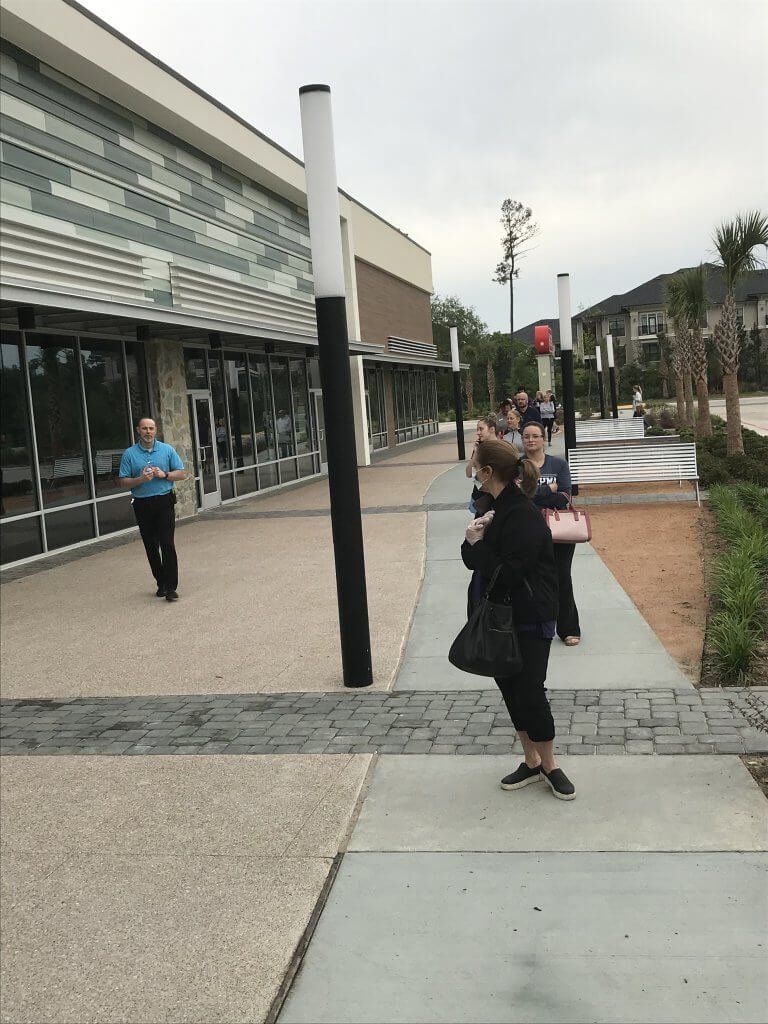 The people waited and listened patiently as he walked up and down the line of customers waiting to let us all know that each basket had been sanitized and everyone that needed one would have one if they needed it. When the doors opened everyone stayed lined up and respectful, no one pushed or ran in. People are learning to be respectful and see each other in this time of crisis. Life today might be scary for some, but overall the world and its people in my little part of this world are being very kind, considerate and caring.
When I walked into the store I turned around to capture a photo of a woman who was wearing this homemade mask of what looked like ear muffs you would use on a shooting range and a hard cover piece around her mouth and nose. She had a list with her as to just come in and get only what she needed.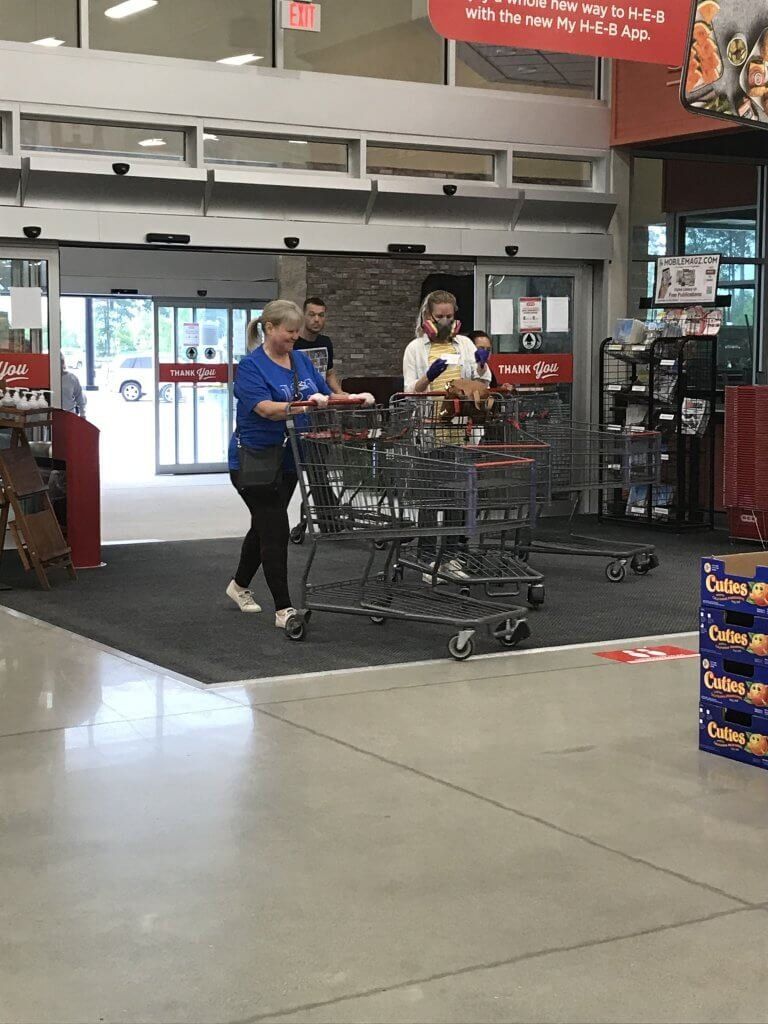 Today people are learning a new way to live, as we all know change can be hard sometimes, but having everyone work together to accomplish a set goal is seemingly working out for what looks and feels to be a very good thing. Teamwork in this pandemic is turning out to be the best thing for us today.
After we got into the store I noticed that more than 70% of the people walked towards the paper isle to acquire toilet paper and paper towels as these products have seemingly become a very important item in everyone's home.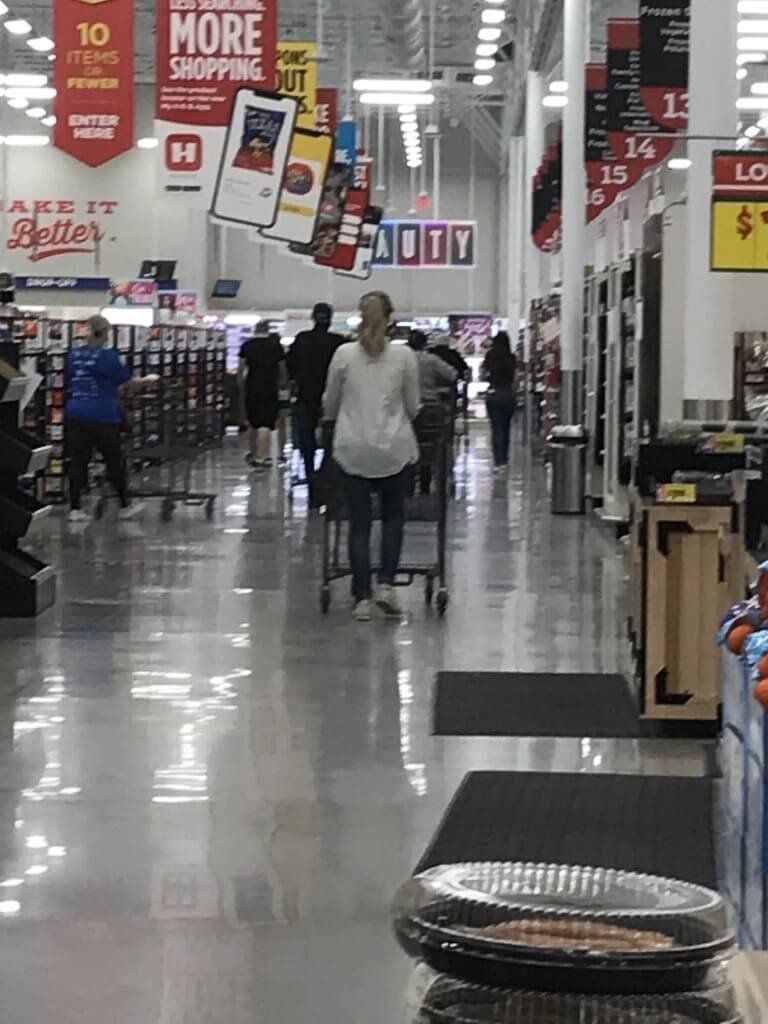 I  had the chance to talk with a lady — from a safe distance — who went on to tell me about the fact that she is happy some of her children who live in another state need her again. She let me know that she has been sending them both paper products through the mail. As I watched the lady talk to me about being able to help her adult children, a very proud motherly moment followed by nothing but an ear-to-ear smile that simply melted my heart.
I initially thought shopping at this time would prove to be a trying of patience for all but was pleasantly surprised to see the good in people bubble up in this terrible time. I can only hope you are blessed to witness similar positive experiences.
These are the times that try our souls. May the good Lord keep and watch over us all!
– Jamie S