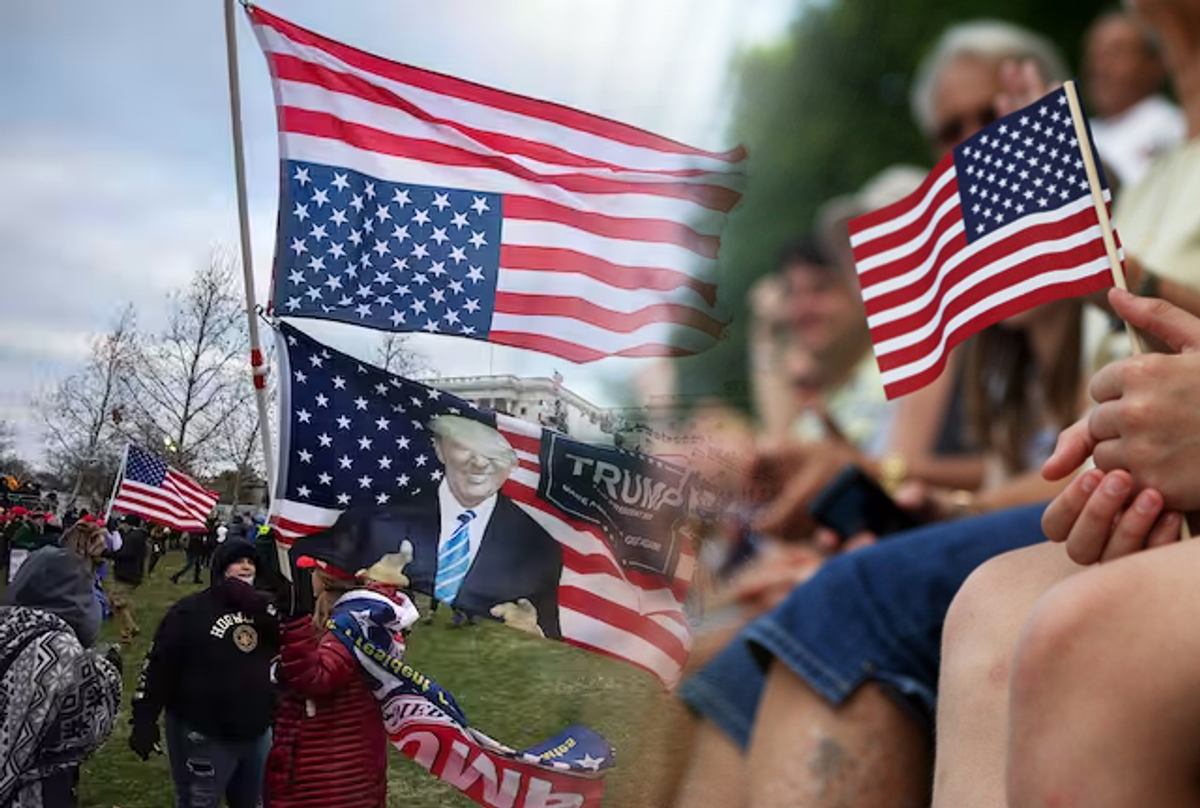 Will the Republican Party Take Up the Flag and Represent Main Stream America?
Remember that massive red wave we all expected this November in the 2022 midterm elections?
Typically in the off-year elections known as the midterms, the opposing party to "whomever" occupies 1600 Pennsylvania Ave. usually does pretty well. Remember the massive thrashing the Democrats took by the elephants during Obama's first term? Former President Clinton also took a tail-whooping during his midterms as well. And the list goes on.
Every polling company this side of Mars say's that Joe Biden's approval numbers are far below basement dwelling. In fact, IRS Agents may have better "likeability" percentages than our "brain-fogged POTUS." That is said with an element of tongue in cheek, but used-car salesmen are currently ranked higher than this "word-salad spewing" President.
To indicate "just how" this massive red wave has deteriorated, let's look into Georgia for a moment. Senator Raphael Warnock (A confessed Socialist) is leading football legend and sports hero Herschel Walker by double digits. Walker, who is endorsed by former President Trump, is in deep trouble in a state that he should politically own. Warnock is not only leading in the polling by a substantial number, but he is out fundraising the football Heisman Trophy-winning legend by double.
Unbelievably in Georgia, Governor Brian Kemp is fighting for his political life against radical liberal Stacy Abrams of all people. They are tied according to most of the major polling companies. So how is this possible in the Peach State? Tucker Carlson makes some very good points in his opening monologue.
From the outside looking in, one now has to ask, "how come this is happening in Georgia of all places?" The answer is simple; "The Democrats in Georgia have outworked Republicans on a large scale." After Stacey Abram's defeat the last time she tried to run for Governor, she went to work. She amassed a huge volunteer base who managed (in just 2-years) to register over 600,000 African-Americans who had never registered or voted before. In doing so, she has garnered a huge following and name ID statewide. Not to mention enough cash to mount a very legitimate and powerful campaign. The bottom line is; that the GOP, in its arrogance in Georgia, is getting thrashed this November. At least that is the way it looks now.
The Republican's problems aren't exclusive to Georgia. The same thing is happening in many states across America, and some of them are traditionally red states. Tucker Carlson, in the above video, called out one of our largest problems within the GOP. One of the largest anchors around our political necks is Senate Minority Leader Mitch McConnell. This T-Rex of a Senator is causing more problems than he is solving.
Tucker gave voice to the campaign issues the Republican Ivory tower is pushing out to the candidates. The Republican Party and all our candidates this cycle needs to watch this video. This is the candidate who soundly defeated Liz Cheney in Wyoming. Every candidate should memorize her speech, and these need to be our talking points.
The sad truth is that Republicans simply do not campaign as hard or with a clearer message than the Democrats do. For decades Republicans have soft-peddled on the campaign trail for fear of alienating a potential voter.
For Republicans to win this November, we need to speak with clarity and truth and pound the subjects home (with solutions) that voters truly want to hear about.
Open Borders and the invasion of our nation by illegal aliens.

Out of control inflation

Restoring our national energy supply and independence.

Critical Race Theory and the attack on parents when they confront school boards.

The lying media and censorship by social media.

The out-of-control DOJ, FBI, and White House.
These are the topics the GOP needs to be running national advertising on. Why Mitch McConnel, Ronna McDaniel, and the rest of the elitists are not having a field day on national television with these campaign talking points is beyond me. The airwaves should be flooded.
If the Republicans do not take back the Senate and House in November, we have nobody to blame but ourselves. Is it arrogance in thinking that Biden is so bad that we are guaranteed victories? I hope not because we need to work harder than ever to save this nation, and this election will determine our future.
By Ken Crow
#####