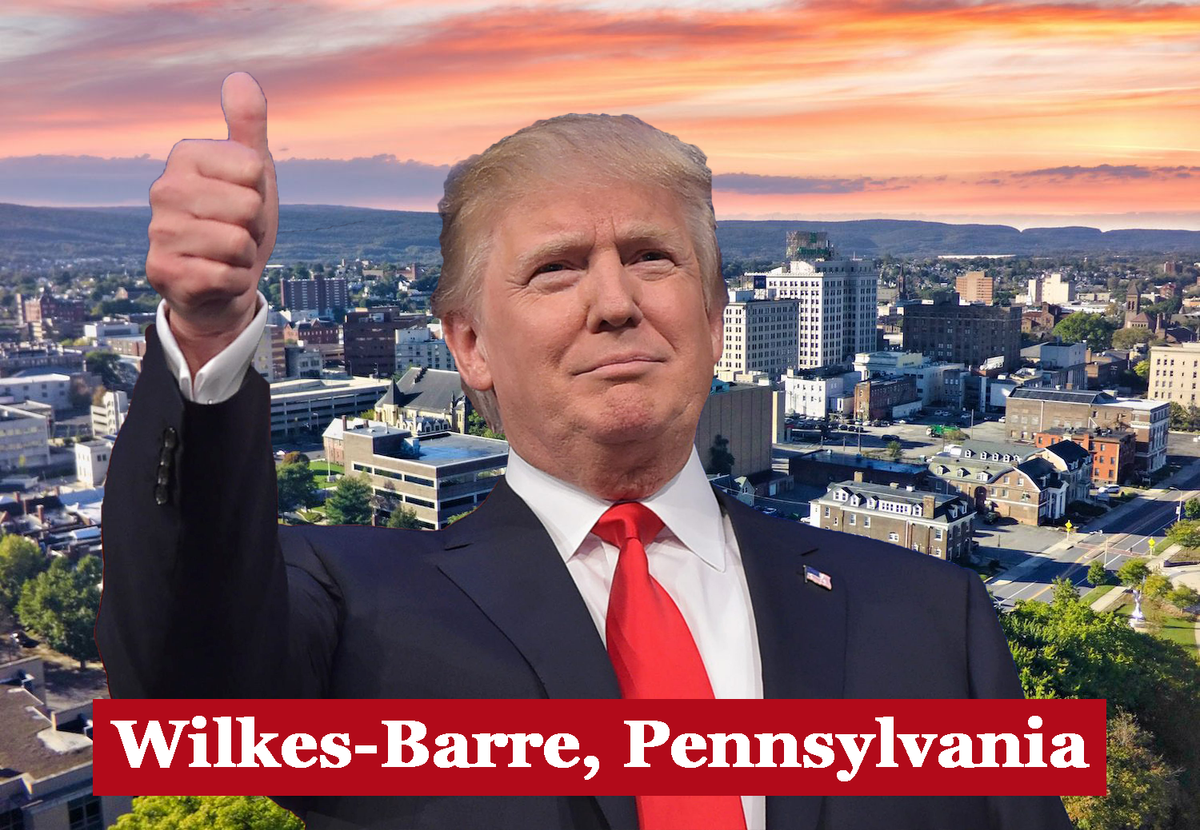 Trump Takes Wilkes-Barre, Pennsylvania
Saturday night, the Mohegan Sun Arena in Wilkes-Barre, PA., was ignited by a fire-breathing former President. Donald Trump is known for less-than politically correct rhetoric, particularly at his rallies.
Tonight was different in Wilkes-Barre. Trump was obviously very angry, and he let the world know it. If the term "nuking" can be used, it would be the perfect adjective to describe the former President's treatment of the Joe Biden administration. Trump's speech lasted approximately one hour and forty-five minutes (long even by his standards), and the better part of that time was spent dissecting and eviscerating Joe Biden's record as President.
Trump not only blasted Biden's energy policies (along with the Green New Deal), but he viciously attacked Biden's lack of managing the invasion of our Southern Border. When he became bored with those subjects, he launched into annihilating his economic performance or lack thereof. To say that Trump dismantled Joe Biden's record as President so far would be a vast understatement.
Infused into his lengthy speech were more examples of how Trump's election in 2020 was stolen, which drew massive applause from the estimated 10,000 passionate fans in attendance.
Former President Trump did not let this event go to waste for the opportunity to "nuke" the FBI, Department of Justice, the Attorney General, and his feelings toward the raid on his home Mar-a-Lago. The President even went so far as to describe how the FBI went through his wife's closet and personal effects, then told how the FBI ransacked his son's bedroom.
Donald Trump never misses an opportunity to "bolster" his endorsees at these events. Tonight was no exception. He repeatedly praised Doug Mastriano (Candidate for Governor) and Dr. Oz (whom he brought up on stage). Trump implored the crowd to work hard and turn out the vote for these two candidates for Governor and the Senate.
Trump ended his speech with soft, somber music while explaining how far America has fallen in international relations to the economy, education, military strength, and border security. In concluding remarks, he delivered his patented "We will make America strong again, we will make America proud again, we will make America Great Again."
If America is curious or the media (which he laid waste too) is curious about the popularity of Donald Trump, they only need to attend one of his rallies. It was standing room only.
By Ken Crow
#####