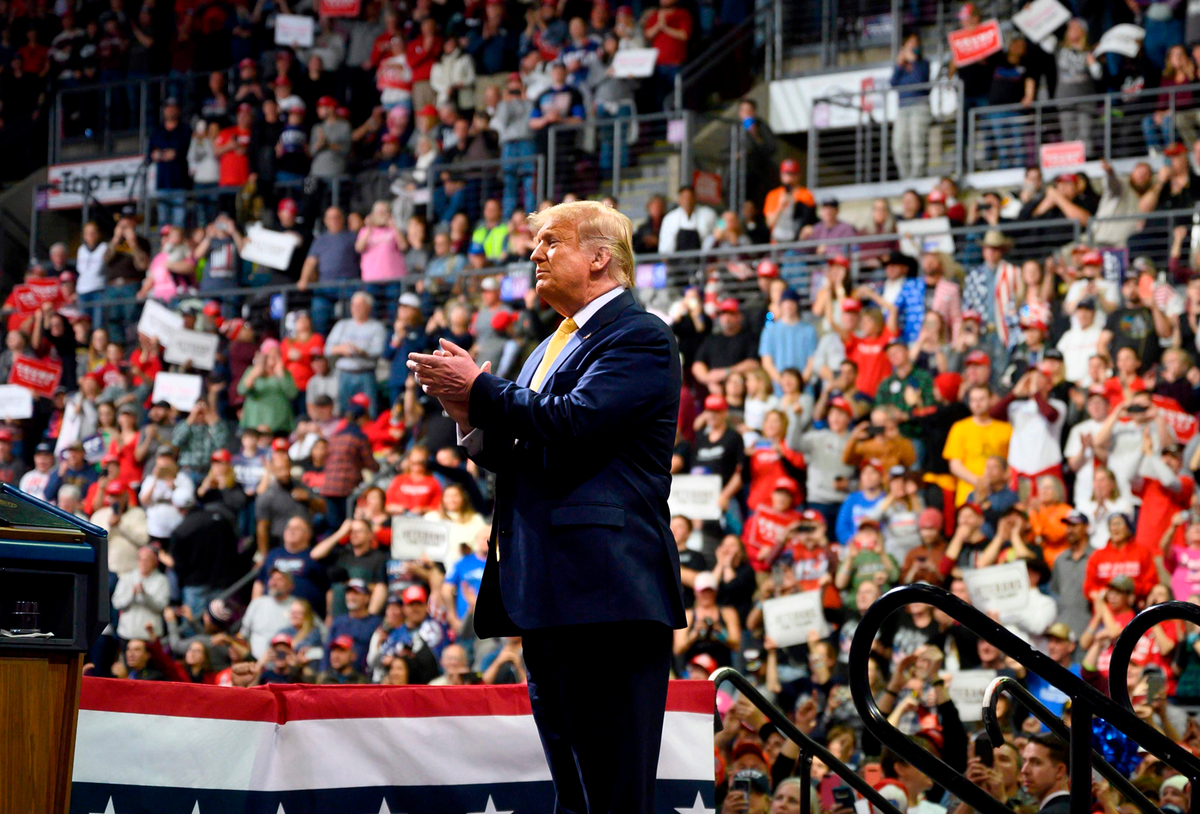 Trump Lays Out America First Policy Plan
Donald Trump returned to Washington D.C. today for the first time since he left office, to deliver a speech for the America First Policy Institute. In this speech, he revealed a broad plan to restore the United States to a nation of strength and prosperity.
In stark contrast to the current state of the nation, Trump laid out plans for restoring law and order, putting patients and doctors back in charge of health care, giving parents more control over their children's education, protecting the vote, protecting our borders, building the border wall, fighting human trafficking and crushing drug cartels, reestablishing American energy independence, promoting international peace through strength, and fighting government corruption.
One of the most noteworthy moments of the speech came when Trump went off script stating, "We should not let men play in women's sports," for which he received a long, standing ovation, adding, "So disrespectful to women."
In his speech, Trump was highly critical of Democrat policies in Democrat-run cities for their high crime and lawlessness, currently sweeping cities like San Francisco, Chicago, and New York. He said the streets are "riddled with needles and soaked with the blood of innocent victims." He urged lawmakers to support law enforcement and restore their authority.
Much like the Contract with America, the America First Agenda aims to plead the conservative case to the American people.
By: Victoria Armstrong Norcross
#####
JOIN US ON RUMBLE LIVE NOW!