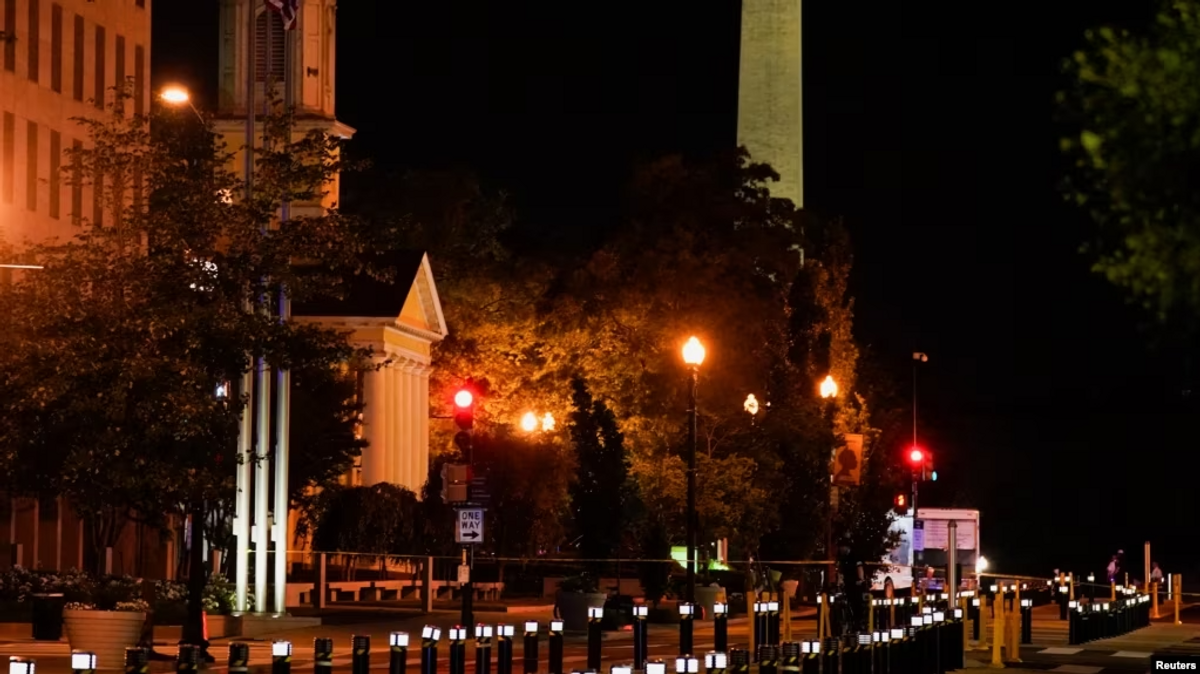 Truck Crashes Near White House, Driver Detained, Secret Service Says
Authorities in Washington detained the driver of a box truck that crashed into security barriers on Lafayette Square adjacent to the White House grounds, a U.S. Secret Service spokesperson said Monday night.
The truck was deemed safe by District of Columbia police, the Secret Service said, adding that charges would be filed by U.S. Park Police with investigative support from the Secret Service.
"There were no injuries to any Secret Service or White House personnel, and the cause and manner of the crash remain under investigation," Anthony Guglielmi, chief of communications for the U.S. Secret Service, said on Twitter.
"The driver may have intentionally struck the security barriers," Guglielmi said in a second tweet, which announced the truck was deemed safe.
Some roads and pedestrian walkways around the park were closed, the Secret Service said.
The nearby Hay Adams hotel was evacuated at the request of the Secret Service, the Washington Post reported, citing a hotel official.
WUSA television showed live video of a box-type, U-Haul truck stopped alongside a row of steel bollards, with uniformed law-enforcement officers and a dog approaching the vehicle. A remote-controlled robot pried open the truck's rear door, revealing a dolly but no other obvious cargo.
After crashing, the driver hit the barriers a second time, WUSA reported, citing a witness report.
A spokesperson for the Washington Fire Department said a call came in at 9:40 p.m. local time (0130 GMT) for what was described as a suspicious package investigation.
Washington Metro Police assisted other agencies at the scene, the Washington Post said, citing a police spokesperson.