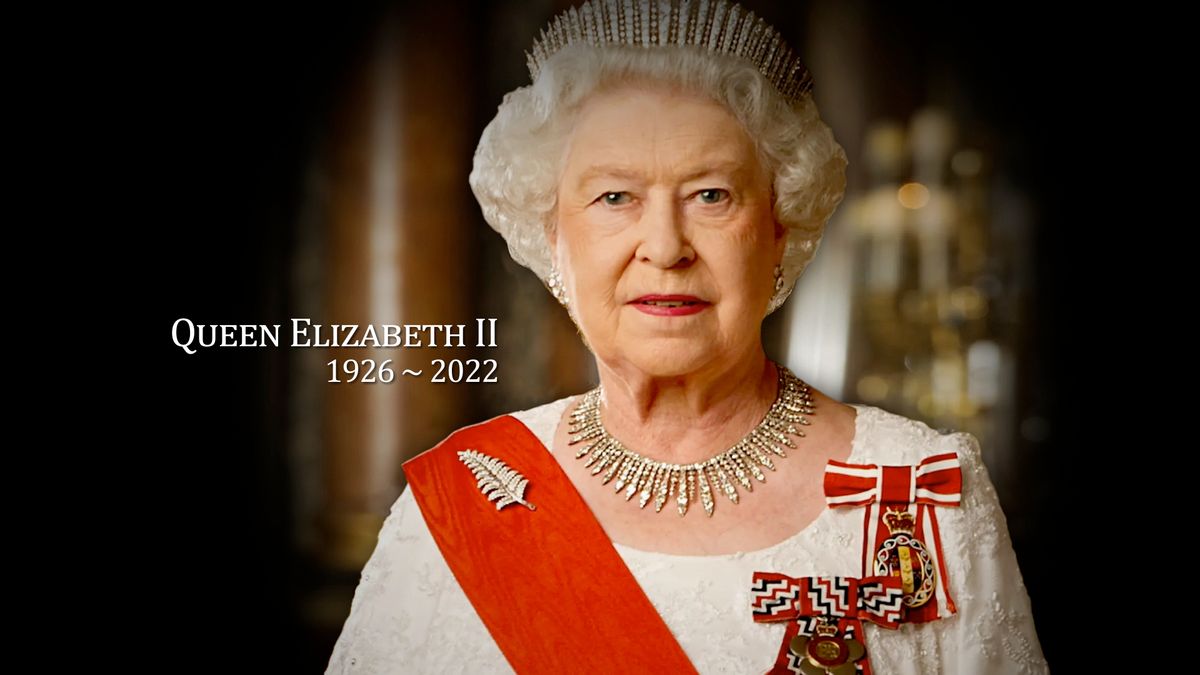 The Woeful Ignorance and Hatred of Queen Elizabeth II
For those educated and empathy-filled individuals, yesterday was indeed a sad day. Yet, when contemplating the achievements of the British Monarch and Sovereign, one has to smile at her accomplishments.
Queen Elizabeth II was undoubtedly one of the most revered rulers/leaders in the history of the world. Her Majesty The Queen never actually wanted to be Queen in the first place. It would be her Uncle-King Edward who decided to fall in love with an American divorcee' named Wallice Simpson, which would cause a near-disastrous series of events for the Royal Monarchy.
When King Edward was informed by the "powers to be in Buckingham Palace" that he could not marry Ms. Simpson, the King decided that love was more important and decided to step aside as the Monarch of the Kingdom.
This left Elizabeth's father to assume the position of King. King George VI never had any ambitions of becoming King either; in fact, he was not groomed for the role as Edward had been. The newly minted King had speech issues from being a chronic stammerer, particularly when giving speeches. In fact, a few years back, an excellent motion picture was made about the King entitled "The King's Speech."
World War II would be the event that allowed the young King to become a national and global celebrity and hero. He gave his people inspiration and guidance (along with Prime Minister Winston Churchill) and inspired the nation to rise above and defeat Adolph Hitler (with America's assistance). Due to his smoking addiction, King George VI passed in 1952 from lung cancer. This event thrust the young Elizabeth into the role of becoming Queen as she was the oldest heir of King George.
Some seven decades later, we look back at her incredible life. Not only did she form the Commonwealth, which encompassed some 56 nations, she led her people with a quiet grace and dignity that few can disagree with. The Queen had no formal education, and as depicted in the NetFlix series "The Crown," she decided early on that she needed to be educated. As Queen, she certainly did not need to do what she did, but she did employ a college professor to begin tutoring her.
Between the professor and her appetite for reading anything she could get her hands on, Elizabeth became a highly educated and informed leader. Rather than the traditional role of educating the heirs within the Palace, Queen Elizabeth decided she wanted her children to have a formal education. This is the principal reason her eldest son Charles graduated with a college degree from the prestigious University of Cambridge.
At the age of 21, Elizabeth addressed her Realm and subjects. She made several promises in her short (less than 7-minutes) address.
As you can clearly hear, the young Princess makes a vow that with "God's help," she shall serve her people for all the days of her life, whether it be short or long.
Yesterday, I decided to put out a couple of posts where I gave positive messages about the life and career of this incredible woman. In doing so, I quickly learned just how evil and callous some people are. This is in addition to them being nearly totally uneducated on the topic of the Royal family, yet they spread cruel and utterly idiotic rumors about them.
The following is just one of the responses made to my posts.
This incredible woman was loved and respected by over 2.5 billion citizens of her Commonwealth and had just passed away. The world was in shock (as it happened so rapidly), yet some people seemed to have no sense of decency.
This incredible woman was not just a Queen; she was a mother, a grandmother, a wife to Prince Phillip (for over 70 years), and a beloved world figure. She traveled to over 100 nations in her life and welcomed 13 American Presidents to Buckingham Palace. She became good friends with several of our Presidents. Historians even claimed that she wept the night she found out about the assassination of President Kennedy.
Today, the rumor mill is swirling across social media. The Queen ran a child trafficking ring out of the Palace.
How stupid do these people think we are? I would submit that it is they who are stupid. The Queen worked with the late Jeffrey Epstein to traffic young girls. This is a load of crap, and I will explain why.
The Royal Family is an institution. The Palace has an incredibly large staff. The Queen was never alone in the Palace, as the same held true for her family. I would like to know when or how she would manage to "traffic" anyone, let alone children.

The Palace and the Royal Family are regarded much like a business as they bring massive amounts of cash to England annually. There is a group of Attorneys and Royal Protocol people who guide and assist the Royal family in maintaining above reproach conduct. Do you really think they would allow this sort of conduct by any member of the Royal Family?

The Queen often spoke of God and Christ. In her coronation as a young woman, the Queen gave an oath to God and was the head of The Church of England. She was close friends with Dr. Billy Graham. So now you think Dr. Graham was so stupid as to be friends with a Satan worshiper? When in fact, it was Dr. Graham who brought The Queen to Christ in the first place.


To all of you spreading this garbage about The Queen and now King Charles III, I hope you can find something in your soul that will cause you to stop making fools of yourselves.
By Ken Crow
#####