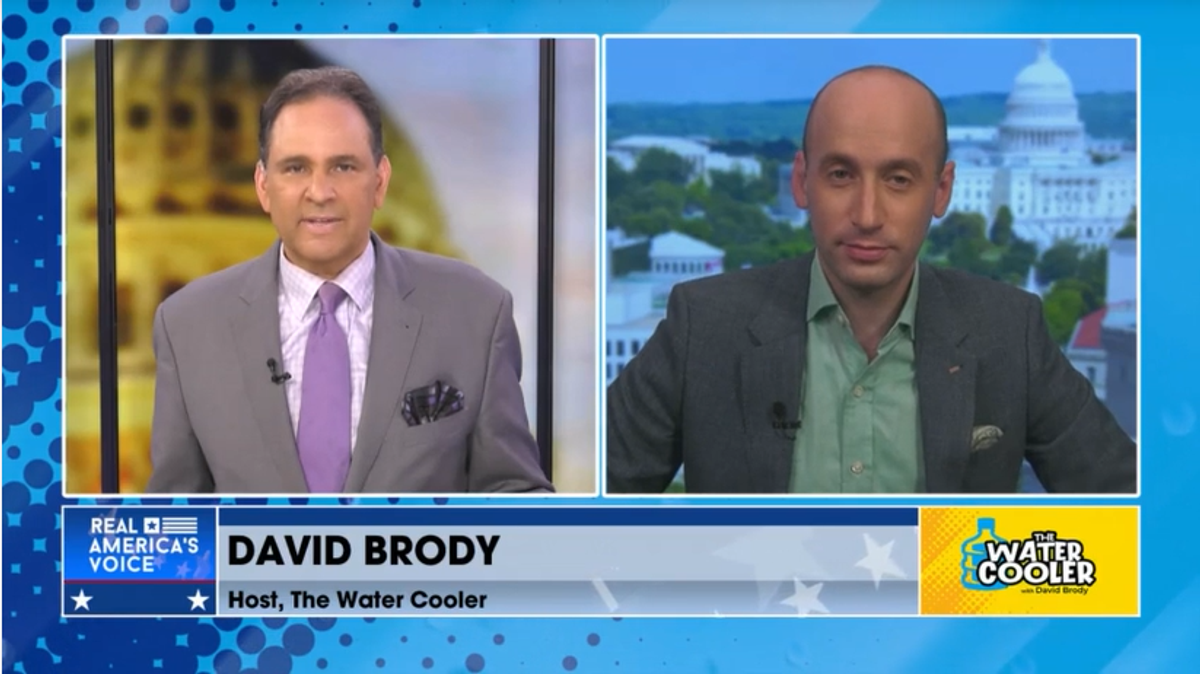 STEPHEN MILLER ON BIDEN'S COMING REFUGEE CRISIS: "THIS IS NOT ENDING WITH 50,000, NOT EVEN CLOSE"
"We didn't go to war in Afghanistan to then close our eyes and open our doors to bring that threat into our country"
- Stephen Miller
Washington, D.C./September 1, 2021 – In an exclusive interview with David Brody on the rapidly growing Real America's Voice network, Stephen Miller, former senior advisor to President Trump and founder of America First Legal, warned that the Biden Administration will usher in a major refugee crisis that could threaten national security.
Watch the entire interview below.
"It is truly a stunning indictment of the Biden Administration that they failed to evacuate American citizens and yet they evacuated tens of thousands of people who don't have any lawful ability to enter the United States at all," said Miller. "Many of those people there's no information at all about who they are," he continued.
The Biden Administration "completely bypassed the lawful process for screening refugees, or what are known as special immigrants, so those processes can take well over a year but for good reason," said Miller.
"If you're somebody, John Q Smith, coming from a terrorist country, coming from a place in which poor records are kept, in which there isn't even a cooperating central government, and they run you through a database, you know what happens most of the time? There's no information at all. Nothing. It's a blank," Miller explained
"So just to verify who someone is, what their background is, what their associations and affiliations are, that takes painstaking research-intensive human intelligence, months and months and months," Miller continued. "The [Biden] administration has bypassed that entire process completely to let people in outside of these legal pathways. That is a clear and present danger to U.S. national security," he said.
Miller explained that the withdrawal from Afghanistan was only the beginning of a major refugee crisis.
"This is not ending with 50,000, not even close, so Congress better wake up because we didn't go to war in Afghanistan to then close our eyes and open our doors to bring that threat into our country," Miller said.
"What's going to happen next, and I know this from personal experience, is that the State Department is going to open a permanent pipeline, so as people leave Afghanistan and cross its borders to third nations, anywhere that the United States operates, a consulate, an embassy, etc, they will continue to arrange for flights into the United States," Miller said.
"This didn't end the day the Administration closed out the evacuation flights from Kabul."
You can watch all Real America's Voice Programming at bit.ly/gorav or by downloading the app on Apple or Android. Real America's Voice is also available on DISH Network, Apple TV, Amazon Fire TV, Pluto TV, Samsung TV Plus, and Roku
#####