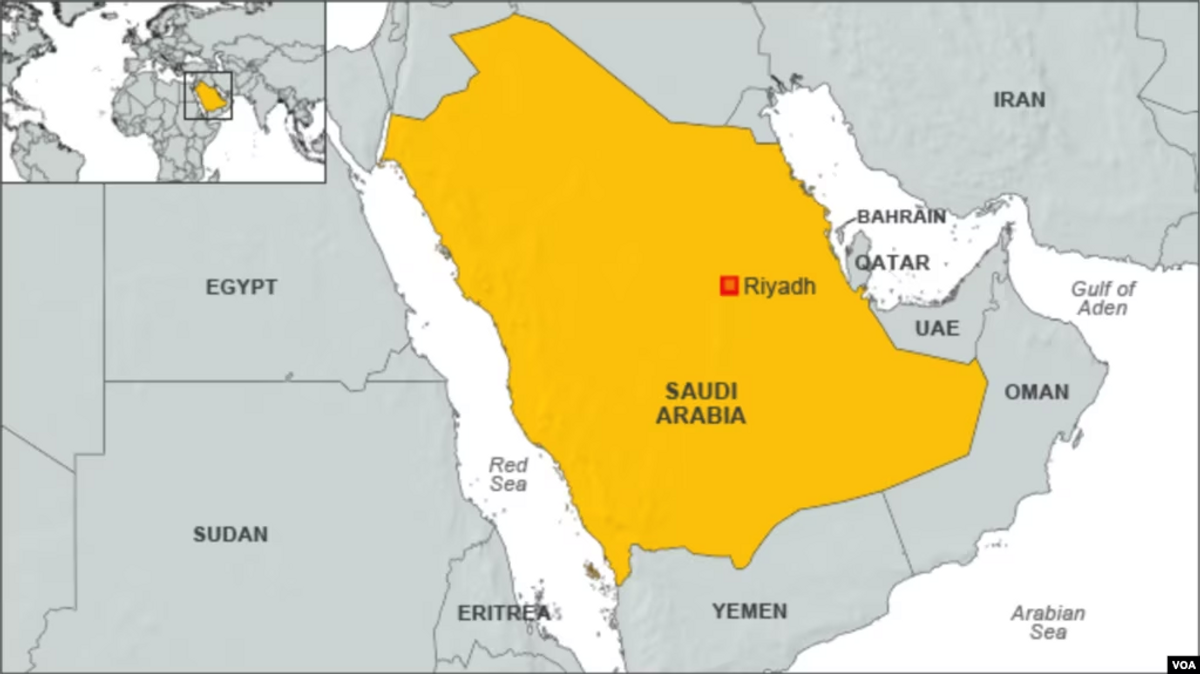 Saudi Arabia Releases American Jailed for Tweets Critical of Kingdom
Saudi Arabia has released a U.S. citizen who was sentenced to 19 years in prison for tweets critical of the Saudi government.
Saad al Madi was freed Monday and was at home with family in Riyadh, his son said.
Madi is a dual U.S.-Saudi citizen who had been living in Florida. He was arrested on charges that included working to destabilize the kingdom and funding terrorism in 2021 after traveling to Saudi Arabia.
There was no immediate comment from U.S officials about Madi's release.
The development comes after U.S. officials pushed for Saudi Arabia to free Madi, and after U.S. President Joe Biden made a July visit to Saudi Arabia.
Some information for this report came from The Associated Press and Reuters.