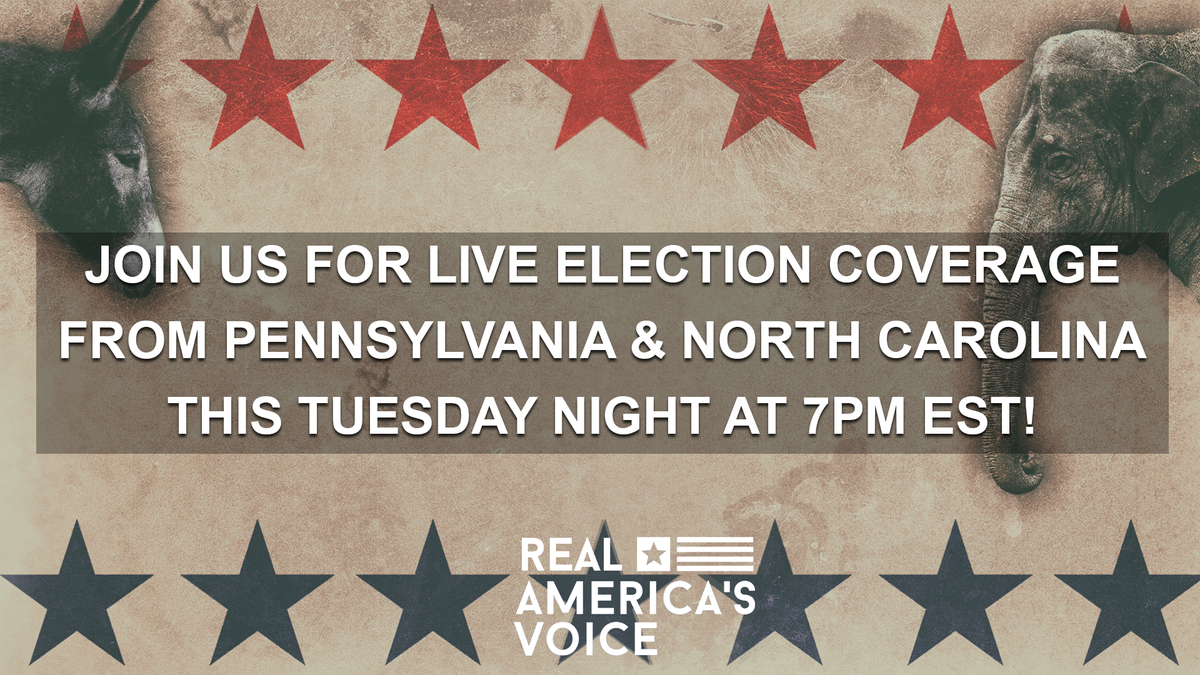 REAL AMERICA'S VOICE TO BROADCAST EXCLUSIVE LIVE PRIMARY COVERAGE
THE POWER OF TRUMP'S ENDORSEMENT WILL BE TESTED IN PENNSYLVANIA ON TUESDAY.
Fastest-growing news network to provide live, on-the-ground coverage of primary results in Pennsylvania and North Carolina
Centennial, CO/May 16, 2022 —The power of 45th President Donald Trump's endorsement will be tested in Pennsylvania on Tuesday as voters choose in a tight Senate primary between Trump-backed Dr. Mehemet Oz, insurgent Kathy Barnette, and David McCormick — and Real America's Voice will be on the ground to provide viewers with exclusive, up-to-date coverage of the results.
Tuesday will also see Pennsylvanians cast their votes in the primary for Governor. Trump-endorsed Doug Mastriano has emerged as the clear favorite, and in North Carolina, U.S. Rep Ted Budd, also backed by Trump, is seeking the nomination to fill retiring Sen. Richard Burr's seat.
"President Trump isn't on any ballot during these midterms, but his influence certainly is, with the primary candidates he has endorsed seeing a nearly 100 percent success rate," said Real America's Voice CEO Howard Diamond. "The Senate primary in Pennsylvania looks to be the greatest test of his endorsement power yet, and Real America's Voice will be there to give our viewers unparalleled, on-the-ground access," he continued.
Real America's Voice will have reporters and anchors on the ground in both Pennsylvania and North Carolina on Tuesday, May 17, and Wednesday, May 18 to provide live coverage and analysis of the primaries.


LIVE team coverage of the GOP primaries in Pennsylvania and North Carolina begins Tuesday, May 17 at 6:00 pm EST. Stream online at http://realamericasvoice.com or on DISH Ch. 219, Pluto TV Ch. 240, Samsung TV Plus Ch. 1029, The Roku Channel Ch. 175, SelectTV Ch. 106, as well as Apple TV, Fire TV, and Roku streaming devices.
# # # # #