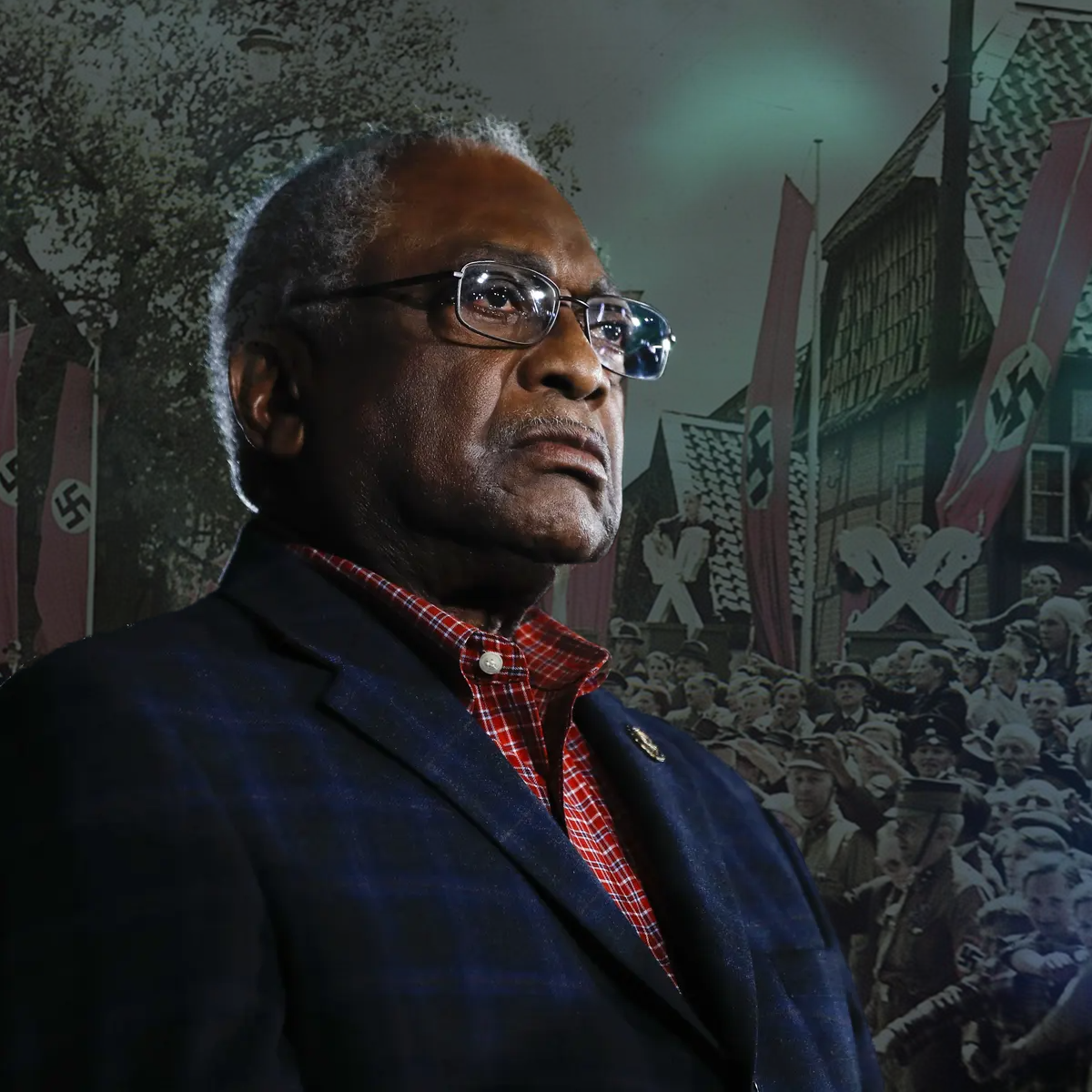 Leading Democrat Congressman say's America Has Become Germany in the 1930s
House Majority Whip James Clyburn gave an interview to Fox News Digital a couple of days ago.
In his interview, the South Carolina Democrat Congressman equated the attack on Paul Pelosi (Speaker Pelosi's husband) to that of what the Nazi regime did back in 1938 on the night known as Kristallnacht.
Clyburn was following the Democrat ' talking points' that David DePape (the intruder) was a 'right-wing' extremist who broke into the Pelosi home with the intent to harm the Speaker and her husband. The problem with these talking points is that "Nothing is Further from the Truth!"
While DePape was a self-professed QANON follower, he was most certainly not a "mainstream Republican" or even a "Trump supporter," for that matter. He was a social outcast who resided in a broken-down bus in a driveway of a home in the Bay Area. He was a nudist and a drug addict. DePape is clearly a person with some deep-seated mental issues.
It is incredibly disingenuous for Democrats to claim that Republicans have called for harm to anyone, including Pelosi. Aside from the few idiots chanting "hang Pence" on January 6th (which was an anomaly), there has never been anyone with any authority or in a leadership position within the Republican Party calling for any harm against any political opponent.
What is reminiscent of Nazi German is the continuing propaganda put out by this White House and the mainstream media (IE; ABC, NBC, CBS, MSNBC, CNN, PBS, New York Times, Washington Times, and dozen's more) carrying their water without investigating or fact-checking anything.
What is a slap in the face reminder of Adolf Hitler and his relationship with the media is the apparent coverup by both this Justice Department-White House-, and the media regarding dozens of broken laws (of which some are felonies) regarding the President's son Hunter Biden and the infamous "laptop computer from hell."
For Congressman James Clyburn to equate one sick loon breaking into a home with a hammer to Kristallnacht is reprehensible at best.
This was several nights of complete terror for Germany's Jewish population. Hundreds of innocent Jewish residents died. Thousands of Jewish-owned businesses were ransacked and burned. Hundreds of Synagogs were destroyed, and over 30,000 Jewish men were rounded up and sent to concentration camps where they were later murdered. And this is what one of our Congressional leaders wants to equate an idiot breaking a window with a hammer and walking into a home where police showed up a short time later and tamped down the situation. UNBELIEVABLE!
Yet, these lawmakers will say these things, and the complicit and cowardly sheep from the media will retell the lies and fall in line.
Maybe America is becoming more like Nazi Germany than we care to admit. Our media in this nation has swung so far to the left and are, in fact spreading lies and propaganda being spewed by this radical Administration that they have become the true enemy of our Republic and Democracy.
Every young journalist and reporter in this nation should do some self-reflection. For it is you who is truly doing the damage. The reality is most people who watch television believe what is shown on the screen because they want to believe that it would not be on the screen if it were not true. America still remembers Walter Kronkite, Harry Reasoner, and Tom Brokaw.
Unless "you," Young Reporter, want to live in a socialist state, you had better grow some character, integrity, and honor and begin reporting the truth.
Lest we do end up like Nazi Germany!
By Ken Crow
#####