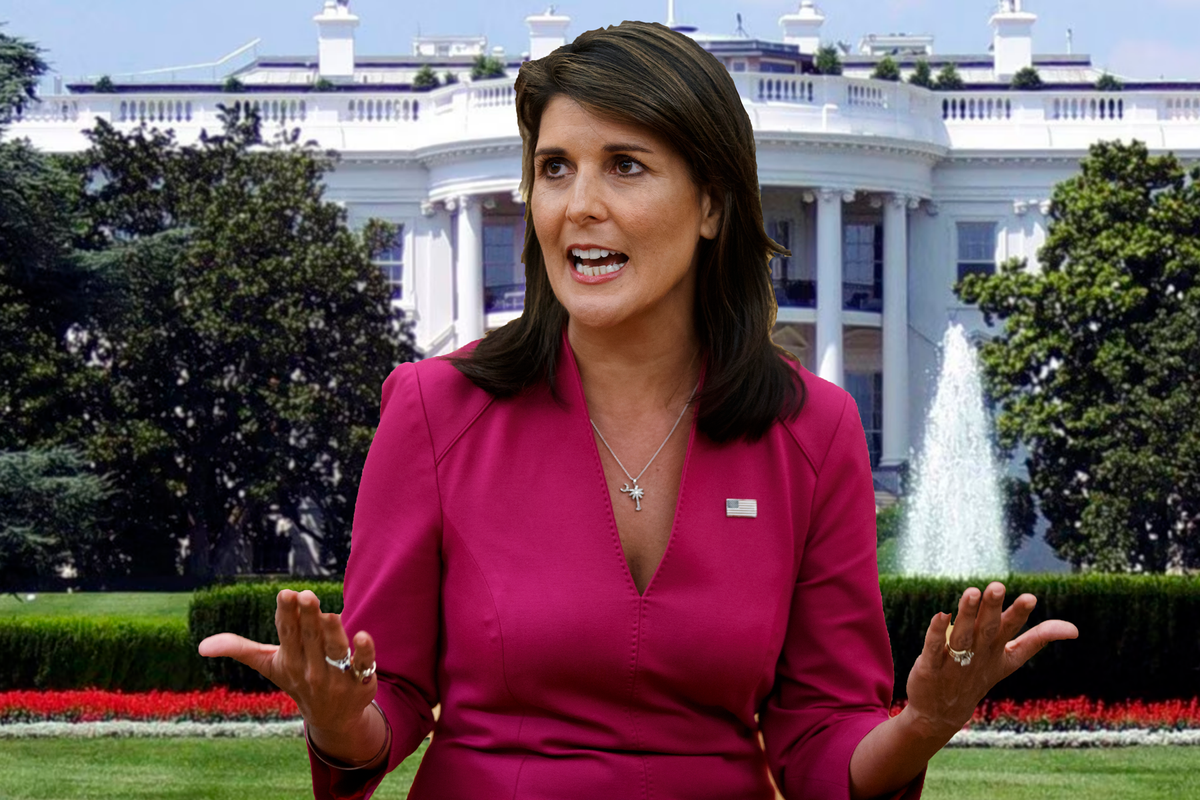 Is Nikki Haley Actually a Viable Contender for President?
It's official-Nikki Haley is running!
The former Governor and United Nations Ambassador from South Carolina made it official by posting this video and announcing that she has tossed her hat into the Republican nomination ring as a candidate for the Presidency.
It had been long rumored that Haley would enter the 2024 field; however, early on, she said she would not if President Trump ran again.
Politics makes for strange bed-fellows. Haley had been a fierce Trump loyalist until the events of January 6, 2021, transpired. In an interview on January 12, Haley is quoted as saying, "We need to acknowledge he let us down. He went down a path he shouldn't have, and we shouldn't have followed him, and we shouldn't have listened to him. And we can't let that ever happen again."
It is reported that Nikki Haley phoned the former President to tell him that "she was contemplating" a campaign for the nomination. Trump wished her well and good luck. The "on-again-off-again" warmth between these two will be interesting to watch as the campaign progresses. Will Trump attack her as he often does his political foes when campaigning? Remember his tag lines for Senator Marco Rubio; "Little Marco?" Then there was "Low-Energy Jeb, for Governor Jeb Bush. " and "we don't need any more shrubs in the White House." Donald Trump is known for giving nicknames (often not flattering). Will he do the same for his former United Nations Ambassador, which he appointed?
It is being speculated that the more who enter this race, the better it is for Donald Trump. Even CNN seems to agree.
According to CNN's Michael Smerconish, Trump may not view Haley as a threat to his winning the nomination, and he poses some valid arguments.
Trump has a solid base (depending on which poll you read) of between 39-47% approval (loyalist) rating.

Trump does have a massive campaign war chest built up (according to most reports) of around $ 500 million between his personal campaign donations and the GOP.

By having "more" candidates, this splits the votes for potential front-runner candidates such as Florida Governor Ron DeSantis (who is rumored to be launching a campaign).
Hypothetically, is it possible that in Trump's call with Haley, it was agreed that she runs, splits the other conservative votes (which allows Trump to win the nomination), then she is selected as the Vice-Presidential candidate? Could this be possible?
Haley does have the conservative credentials which Trump nation loves. She is pro-2nd Amendment, pro-life, has a record of cutting taxes, has a record of no-compromising on the support of Israel, and many more hot topics that the right loves.
Even though Nikki Haley is the daughter of immigrants (now American citizens), she is very much in line with the conservative positions on immigration. She is bitterly opposed to "illegal" immigration and has the position that "all immigration" should be legal and follow the law.
While being the second contender for the nomination, she will likely not be the last. South Carolina Senator Tim Scott is pondering joining the party on the campaign trail, along with Mike Pompeo, former VEEP Mike Pence, and several more.
In the end, whether or not Haley is actually a viable contender for the nomination might very well depend on Donald Trump's legal woes. If he can escape many of them, then betting against Trump would be a mistake. However, if he does succumb to the attacks and charges, she could very well "win it all."
As always, this campaign season, if nothing else, appears to be shaping up to be entertaining.

By RAV contributor, Ken Crow
#####