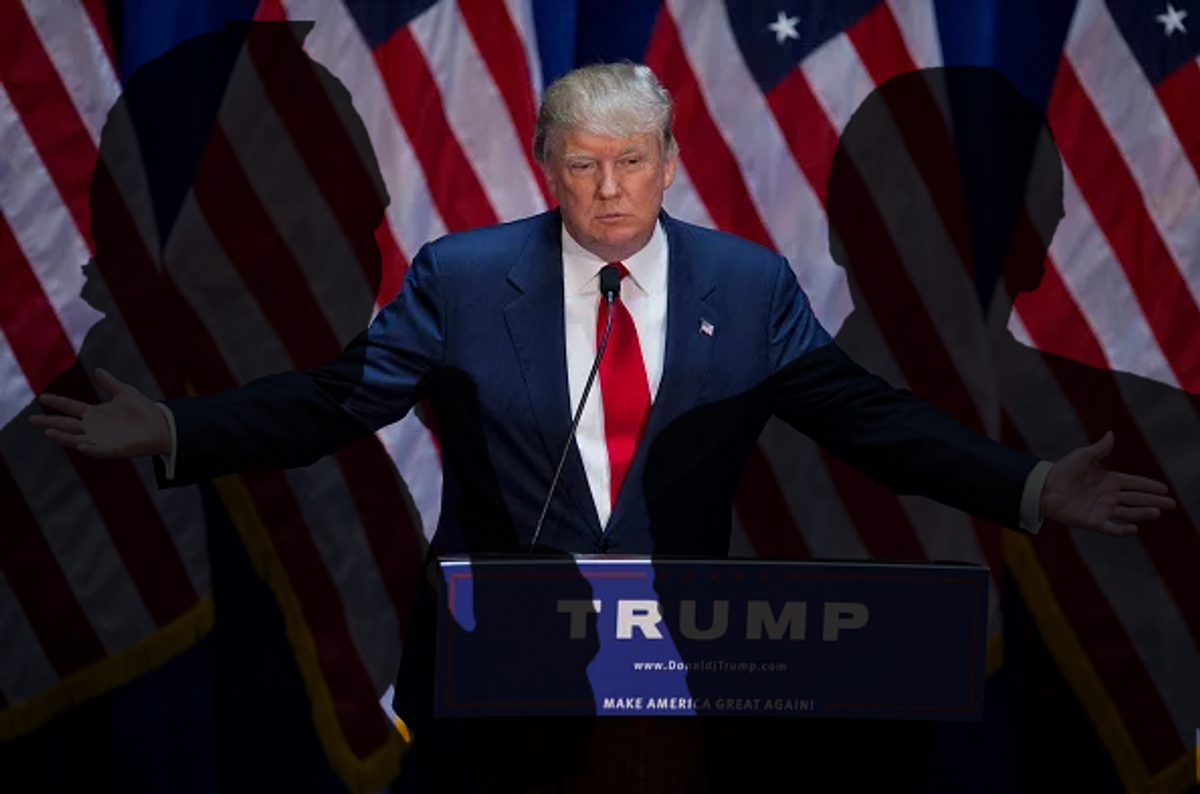 If Trump's Not In, Then Who for 2024?
The United States today must feel something similar to what Christopher Columbus faced back in 1492.
Columbus left Portugal and entered into totally uncharted waters on his journey to the new world. And this is almost precisely where America and, more specifically, the Republican Party is today, "in uncharted waters-politically speaking."
Setting aside all of the lawsuits, Congressional investigations, and possible criminal indictments, former President Donald Trump would undoubtedly be a shoo-in for the 2024 Republican nomination. However, as it stands now, the party and America are being forced to hold their collective breath and have a "wait and see" posture to determine what Trump will do.
Amongst registered Republicans, Trump's numbers still look good even though he is under a cloud of suspicion, investigations, and possible indictment. According to a Marist Poll from last week, he has a popularity rating of 61% who said they would support him for a 2024 campaign. Keep in mind that if Trump were to announce after the Midterms, begin a serious campaign where he is touting his record and attacking the Biden regime's record, his numbers would likely rocket up into the 80-plus percentage range.
However, the current situation is; While Pence, Pompeo, and Senator Tom Cotton have made a few stops in Iowa and New Hampshire, for the most part, the "field"' is frozen, waiting to see if Donald Trump will pull the trigger and run. Then there is the "Cruz Factor" to deal with for the GOP lineup as well. The following is the list of current hopefuls who have given indications of a possible run for the nomination.
Nikki Haley, The former South Carolina Governor and U. N. Ambassador has been repeatedly mentioned as a potential presidential candidate for the Republicans. Haley has two significant problems in garnering the nomination.
Any GOP contender will have to woo the "patriot/conservative" wing of the Republican Party. These are the folks that label themselves as 'Constitutional Patriots.' The "Patriots," as it were, are very cognizant that Haley's parents were born in India. This would limit her drawing power and make it highly unlikely that she could win the nomination.

Nikki Haley doesn't have the apparatus to mount an extensive campaign that she would need virtually out of the box. To make a viable challenge in Iowa and New Hampshire, she would have to begin hiring operatives in these two states very soon. The political fact that she is a dark horse makes it unlikely that she can raise enough cash to get her campaign in a position to be much of a threat.
Mike Pence, America doesn't have an excellent track record of electing former Vice Presidents. Before Bush 41, it would be Richard Nixon in 1968. However, he waited eight years before he was able to win the nomination and election after having served under President Eisenhower. The second enormous elephant in the room is that "Trump Nation" believes Pence committed treason against Trump for his role in the January 6 issue with certifying the electoral college. Without the support of MAGA, Mike Pence is doomed before he ever gets started.
Ron DeSantis, Florida Governor DeSantis, has been getting a ton of airplay lately. DeSantis is a tough-talking conservative and mostly everything Trump/MAGA nation loves in a candidate. The $64 question now becomes, "can he win the middle" of the Republican Party? While the far-right of the party is the most vocal, on sheer numbers alone, they only comprise about 25-30% of the registered GOP voters. This could be problematic for the Governor in trying to win the nomination on a national scale. Remember, a Wisconsin Republican is traditionally a bit more moderate than a Texas or Alabama Republican. DeSantis's hard-lined conservative rhetoric won't play as well in Minnesota, Pennsylvania, Ohio, and Iowa.
Larry Hogan, Governor of Maryland. Hogan who? Oh, I know who he is. He is the elderly bald grumpy guy from the East Coast. He is also the Governor of a small state with a city widely known as a "killing zone." Enough said; he won't get off first base.
Marco Rubio, United States Senator from Florida. This time around will not go any better for "Little Marco." I seriously doubt he will throw his sombrero in the ring.
Tom Cotton, This Senator from the Razorback State, is not even liked very much in his own backyard. Cotton has been traveling some and making it to rallies and fundraisers for Republican candidates this primary season. His issue is that he has made some very controversial statements that will undoubtedly come back to haunt him in a presidential campaign. In addition, he is known as a right-wing bomb thrower (politically speaking).
Ted Cruz, Then there is the Cruz factor. Cruz (upon announcing) would almost instantly become a threat to the field. He is popular; he has a team (on standby), money, and name ID. His message is popular, and he is very good on the stump. This is all and in addition to the fact that he survived longer than anyone else against Donald Trump in 2016.
Historically, there is nearly always a candidate who enters the field later. Senator Tim Scott of South Carolina has been mentioned as a potential candidate, as has John Kennedy (Senator) from Louisiana.
The GOP does have a great crop of potential VEEP contenders as well. South Dakota Governor Christi Noem seems to be on everyone's shortlist. I personally like Marsha Blackburn (Senator) of Tennessee. Not saying that the candidate has to be a woman, but selecting a strong woman as VEEP would serve the Republicans well.
I'll close with the original point; all of the above are frozen in time until we learn the intentions of one Donald J. Trump. Nobody wants to spend a trainload of cash only to find out it was for naught. The moment Trump makes a formal announcement is when this 2024 campaign becomes very serious, very fast. Only time will tell.
By Ken Crow, RAV Contributor
####