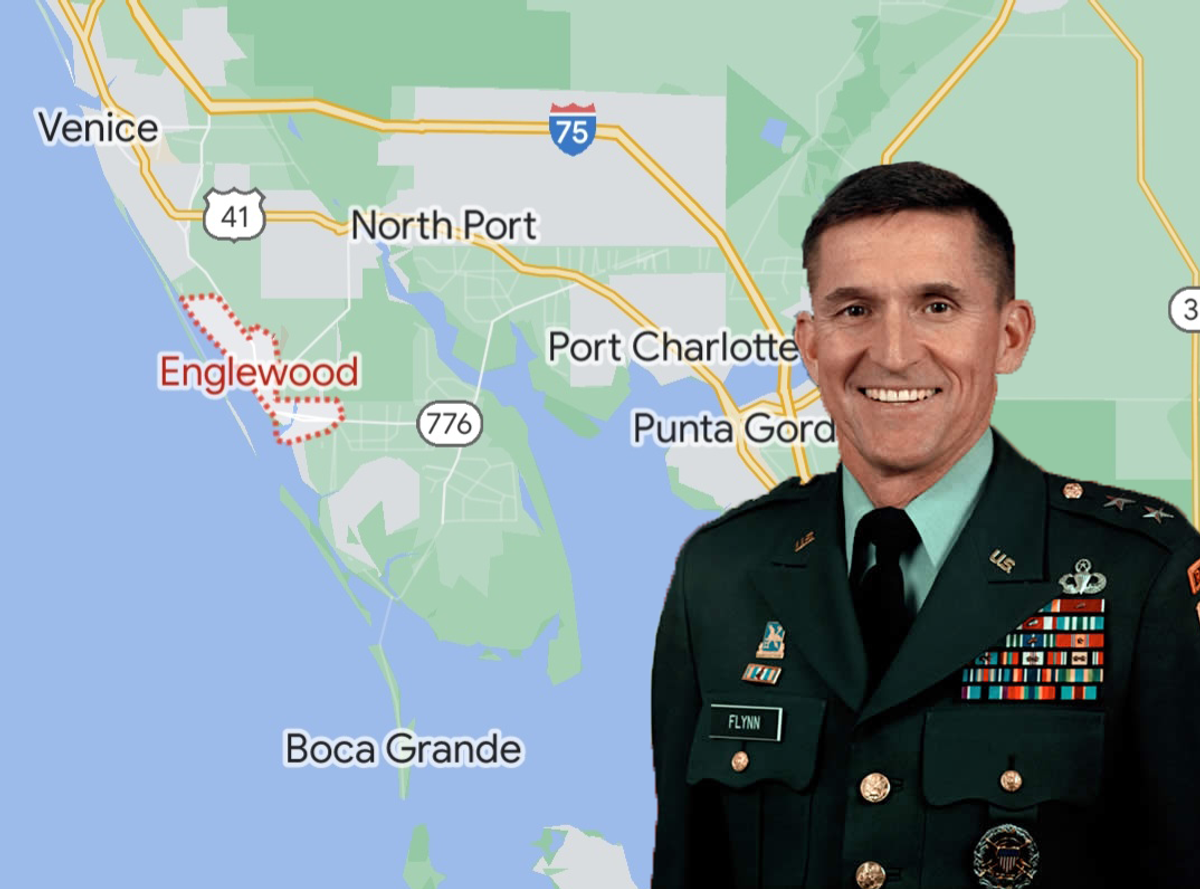 General Flynn update on hurricane Ian from Englewood, FL
General Michael Flynn lives in Englewood, FL (southern part of Sarasota County)... just North of Fort Myers and South of Venice.
In an interview about an hour ago, he said 20% of Sarasota County was without power. The eye should hit there in about a half hour from now.
He's been through Hurricanes and storms before, but says, "This will be the first time in my experience, where literally, the eye of the storm will roll over the top of our home."