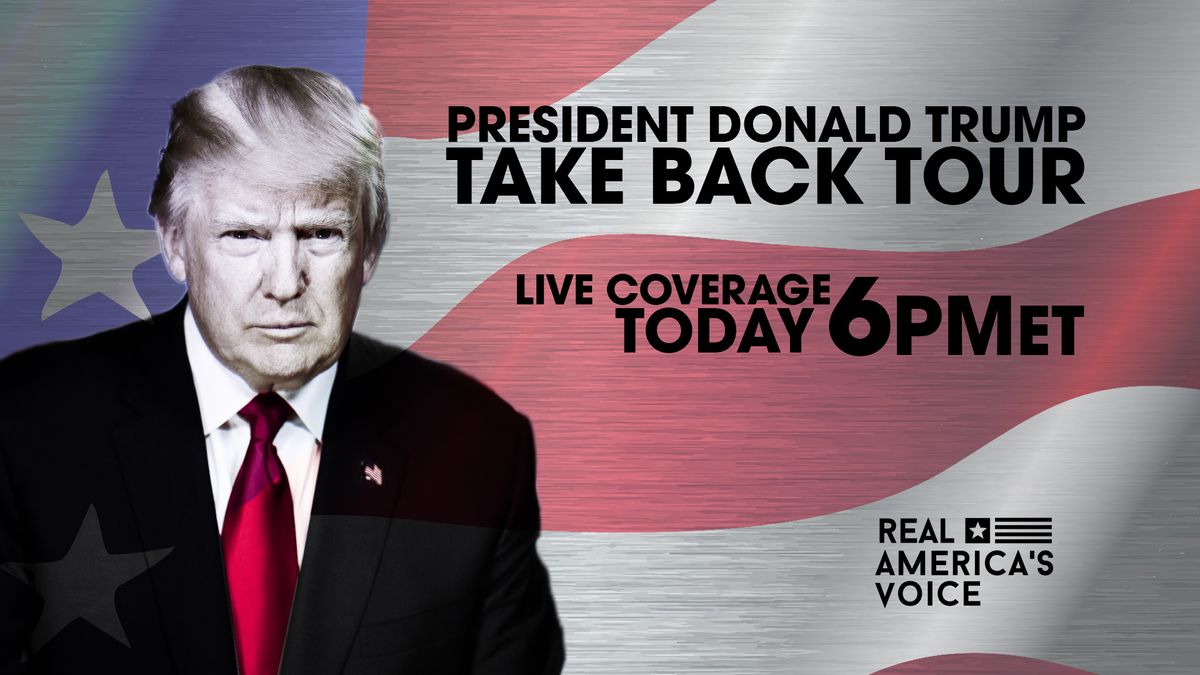 Donald Trump Re-Starts Record Breaking Rally Events in Ohio Today
With a war-chest of some $85,000,000.00 and a vendetta against Republicans who turned against him over the January storming of Capitol Hill, former President Trump is once again hitting the trail and holding rally events across the nation. His first event will be reminiscent of the former President's very successful and popular campaign events from 2016 and the 2020 Presidential campaign.
In many of the former President's past campaign events, then-candidate Trump set massive record's in arenas and stadiums across America, sometimes breaking NBA team attendance numbers and crowds — surpassing 40-50,000 at football stadiums. 45's first rally since leaving office, is being held tonight at the Lorain County Fairgrounds in Wellington, Ohio (a suburb of Cleveland).
The gates will be opened at 2:00 PM, and the event is scheduled to begin at 7:00 PM. Wellington, Ohio, happens to be in the Congressional District of sitting Republican Representative Anthony Gonzalez, who voted to impeach the President over the January 6th events on Capitol Hill.
Trump's appearance tonight will be a supporting event for Gonzalez's primary challenger, former White House aide Max Miller who served under then-President Trump. According to the former President, this Trump rally tonight is billed as "The Take Back Tour" and promises to be only the first of many such events in the coming months. As expected and because it's President Trump, the mainstream media has once again decided to deride the former President by labeling his tour as "The Revenge Tour." The question now begs to be asked; "when will they ever learn?"
#####
Don't miss our LIVE coverage of President Donald Trump's #TakeBackTour rally in Wellington, Ohio — tonight at 6pm ET!
WATCH ON: TWITTER · FACEBOOK · RUMBLE · DISH CH 219 · PLUTO TV CH 240 · ROKU · SAMSUNG TV PLUS CH 1029 · SELECT TV CH 106 · APPLE TV · FIRE TV