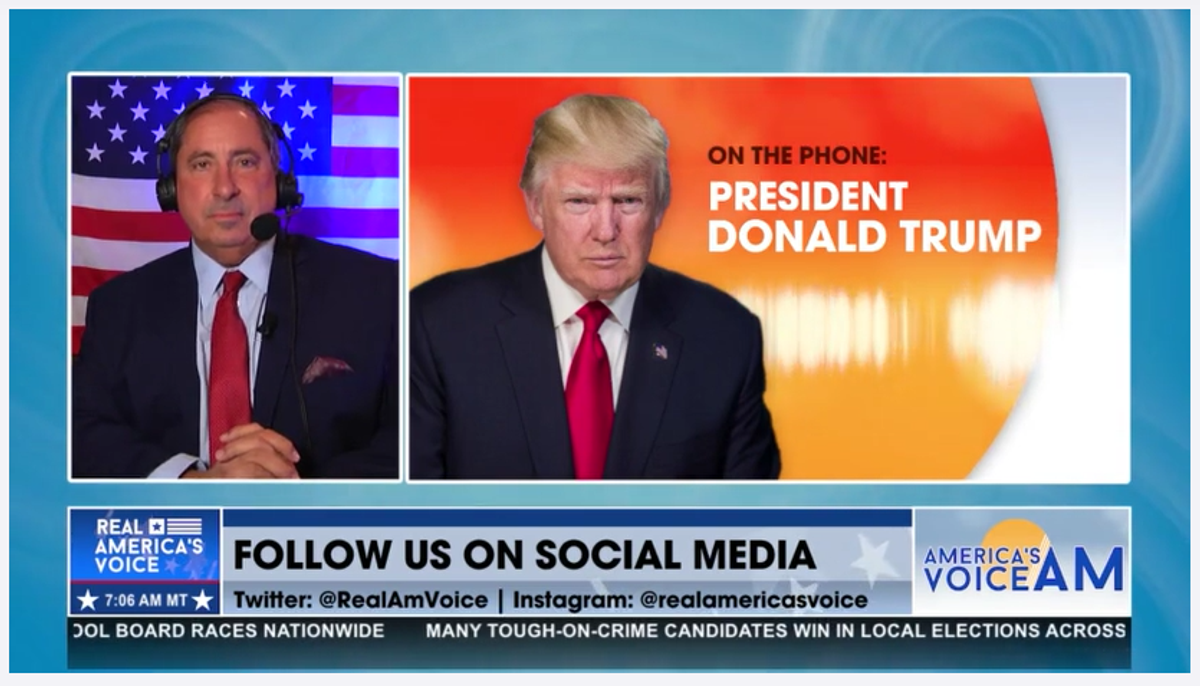 DONALD TRUMP: MAGA MOVEMENT "BROUGHT A VICTORY TO VIRGINIA LAST NIGHT"
45th President says grassroots enthusiasm, closer election scrutiny, led to major GOP win
Washington, D.C./November 3, 2021 – In an exclusive interview with John Fredericks on the Real America's Voice network on Wednesday morning, 45th President Donald Trump said his MAGA movement played a pivotal part in Repbulican Glenn Youngkin's victory in the Virginia governor's race.
"That movement brought a victory to Virginia last night," Trump told Fredericks. Trump also noted that "we've exposed the cheating," and credited closer poll watching in Virginia for preventing Democrats from being able to manipulate results.
Youngkin won Virginia with over 50 percent of the vote in an election widely seen as a referendum on the Biden administration.
You can watch all Real America's Voice Programming at https://realamericasvoice.com or by downloading the app on Apple or Android. Real America's Voice is also available on DISH Network, Apple TV, Amazon Fire TV, Pluto TV, Samsung TV Plus, and Roku.