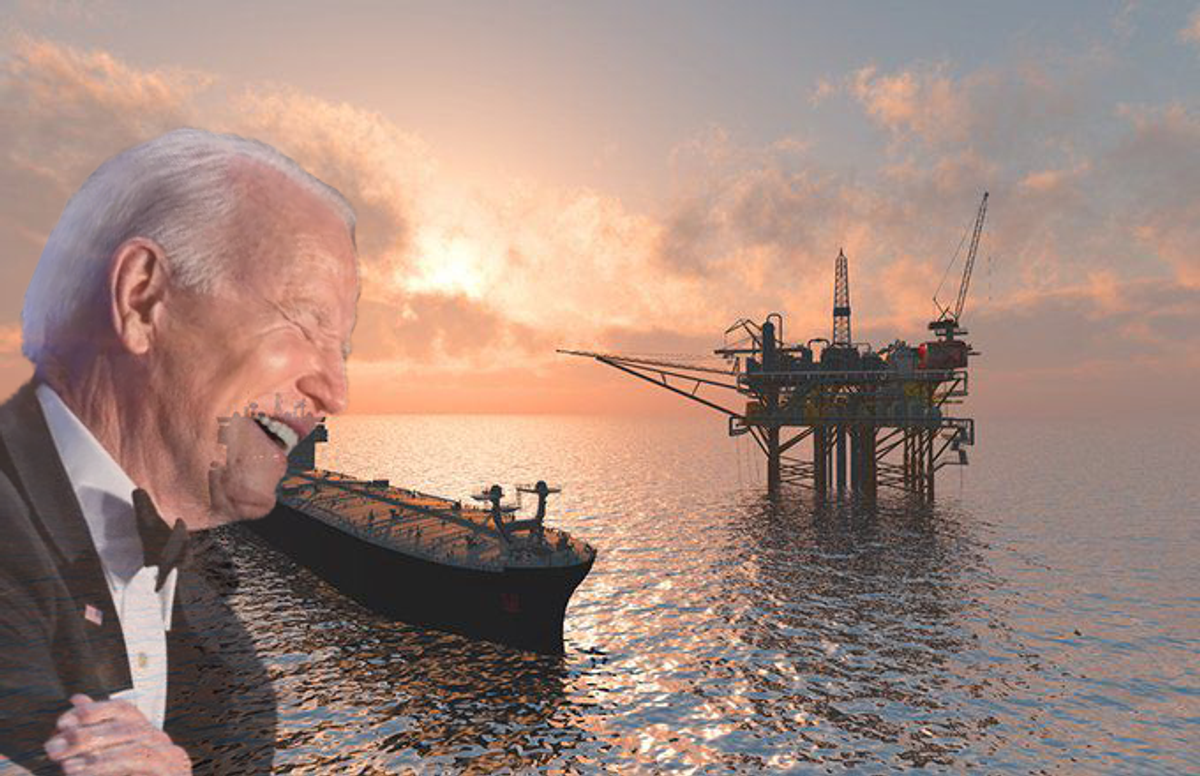 As America Suffers at the Pump, Biden is Shipping Our Oil Overseas
Consider this the next time you pull up to the gas pump and get a lump in your throat.
According to Reuters, Joe Biden (in his infinite wisdom) decided to release over 5,000,000 barrels of oil from our nation's Strategic Petroleum Reserve and ship it to European and Asian countries, including China.
It's not that five million barrels will make that much difference (although every 10 cents a gallon helps); it is the mere thought that the American people are suffering immensely under these gasoline prices, and this President has the audacity to aid and abet foreign nations (including China) as we are suffering here at home.
As our fossil fuel prices to the consumer continue to rise, one has to wonder if this White House understands anything regarding basic economics. The harsh reality is this. Fuel prices have a massive direct impact on inflation, and we as Americans feel this impact daily. Trucking companies have implemented something called "fuel surcharges" to their regular shipping rate. These additional costs can range from 'cents per mile to dollars per mile depending on fuel costs.
This means that every washer, loaf of bread, a gallon of milk, carton of eggs, and sirloin steak has additional costs added to that item because of the rising fuel costs.
In addition to the record-high inflation rates being forced on our nation, one also needs to ask, 'why is Biden releasing our emergency oil reserves in the first place. These reserves are for a national emergency situation; they should not be used to manipulate gasoline prices at the pump.
At this juncture, someone needs to ask, "Who's side are you on, Mr. President?" Because on the surface, it certainly does appear that it is not America's or our citizen's side.
By: Ken Crow
XXXXX