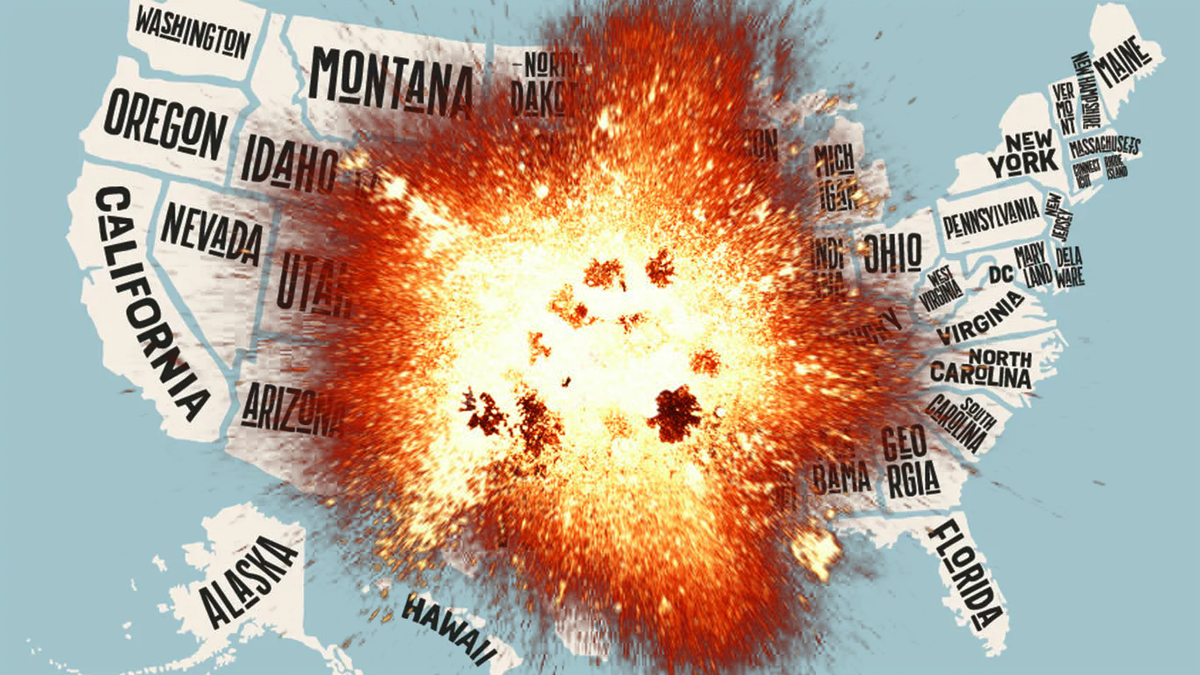 America's Destruction from Within
The classic motion picture Patton begins with George C. Scott (who portrayed the legendary General) delivering a resounding speech to his troops in front of a gigantic American flag.
General George C. Marshall and General Eisenhower sent General Patton in the early stages of the war in Northern Africa to defeat the Germans and drive them out of the continent and begin the destruction of the Nazi empire.
Up until this point, the only thing America had actually known in the early stages of WWII was defeat. We had been surprised at Pearl Harbor, and Patton was sent to Africa because we had just suffered a massive defeat at a place known as Kasserine Pass in Tunisia. Patton was sent to turn his Army around and begin winning.
When looking at some of the greatest leaders throughout history, they all seem to hold very similar character traits. Yes, there are nuances to these characteristics, but the similarities are striking when considering them. Whether it was George Patton, Vince Lombardi, General George Washington, or Alexander the Great, they all possessed similar personality characteristics.
They were all believers in themselves and had extraordinary levels of self-confidence. They believed in their abilities to achieve greatness from those they led and shared that confidence with their troops or teams. Probably their most significant contribution was their ability to inspire confidence. Yes, they were all tough, demanded excellence, and through this process, they were winners.
THE SEVEN STAGES:
Most historians agree that there are seven significant periods that nations or societies traverse throughout their existence. Going back to the Egyptian, Roman, French, and other leading empires throughout history, they all had the same characteristics.
I'm going to reference an excellent article by "Lucas Necessary" in a Christian blog entitled "Hiking in the Light." This person did a phenomenal job of researching what follows.
The Age of Pioneers (Outburst and Expansion); For America, this began with the Jamestown Settlement and the Pilgrims. A small group of pioneers sailed the oceans, settled, and began building. They were tough, and they had a deep seeded faith in God. This attitude continued for over a century, and you could argue that it continued until after WWII.

The Age of Conquests; For America to grow, we had to fight wars. In fact, we had to fight wars for America to become America in the first place. We had the Revolutionary War, the War of 1812, the War for Texas independence against Mexico, the Spanish-American War, WWI in Europe, and finally, WWII in defense of our allies and our homeland after Japan's attack.

The Age of Commerce; The Rockerfellers, The Mellons, Vanderbilts, Carnegies, J.P. Morgan, and more built railroads, shipping companies, steal, banking, oil companies, the roads west to California and a nation. And after each conflict, our country grew and became wealthier and wealthier. After WWII, we had one of the largest economic booms in world history, with the return of hundreds of thousands of soldiers needing homes, businesses, and families. Life in America was good from the late 40s through the 70s.

The Age of Affluence; When the Great Depression and WWII ended, America grew, and our nation began creating and building enormous wealth. For the most part, America decided that our greatness needed to be expanded globally. If we could create this greatness, then everyone else could as well. While America was enjoying her newfound wealth and military prowess, the Soviet Union was expanding as well; only they were doing so with brute force and communism.

The Age of Intellect; We have all seen powerful speakers on television. Buy my product, "think, be positive, motivate," and you too can become rich. Dr. Spock knows how to rear children better than anyone on planet earth. It begins with reasoning with Little Johnny, not spanking him. Ah yes, spiritual enlightenment, you can become a Zen expert simply by reading "Zen and the Art of Motorcycle Maintenence." Gone are hard work, sweat, suffering through adversity, and the things that make you successful in life. We now only have to conquer mentally.

The Age of Decadence; Studio 54, drugs, the summer of love, "morality, that is for stuck-up people," and finally, churches accepting gay marriage. If you don't subscribe to the lifestyle of "anything I want to do," you're homophobic, xenophobic, racist, intolerant, and you're despised for your conservatism. And here we are. Our babies are taught that they're not little boys or girls, drugged, and their sex organs are changed. Men are allowed to compete with women in sports because they tell you they're a woman trapped in a man's body. You're to accept it as fact; otherwise, you're intolerant and bigoted. Our cities have homeless encampments in our business districts, and crime is rampant. Police are abused and told to stand down while businesses are burned and looted. Our sports heroes are allowed to get away with anything, including assault and, in some cases, even murder. Then there are the "Pride Parades," where (in some cases) nude men and women dance down the middle of the street performing sex acts in front of thousands of people, including children. Is this really any different than Rome circa (its demise)?
The Age of Decline & Collapse; Our national debt is staggering, with amounts we likely can never pay back. Our national pride is in the cellar because we have no authentic leadership with a spine for morality or decency. Sadly, we are (as a nation) crumbling and decaying from within. It is best said in the following from this website. The writer is referring to societies that have crumbled throughout history.
The Age of Decadence had a number of consistent hallmarks: the decadence led to an influx of foreigners who tended to work harder but also gravitated to areas with more safety nets. The natural citizens tended to be more liberal, having been granted the wealth rather than having earned it, and thus did not work hard nor advance intellectually. Also universally true was a national sense of pessimism that comes with having no remaining goal. The struggle to survive in the Age of Pioneers was replaced by the struggle to expand, which was itself then replaced by the struggle to entrench wealth. With wealth solidified, the struggle became one of a more meta nature: the struggle to self-actualize, which tended to be an intellectual endeavor. But with all those struggles out of the way, the people are indolent. With decadence achieved, who needs to strive for anything?
You've seen this before, but it is extremely applicable. This is so very true, and we are experiencing it today across our land.
Will we survive as a nation and once again be the "greatest nation on earth?" For us to turn this ship around, we need strong, moral, and exemplary leadership at the helm. We need powerful leaders who are not afraid of hearing sniping and a cruel press. We need more Patton's and fewer philosophers from Harvard and Yale. And lastly, we need God to return to the town square.
By Ken Crow
#####